This post was most recently updated on September 22nd, 2019
I can't believe it's taken me this long in my 31 25 DIY Wall Art Ideas Series to talk about Mod Podge!  I was reminded of how great decoupage is for wall art projects when I was flipping through this magazine (Better Homes & Gardens Makeover Style) over the weekend and saw this fab living room wall art project.  (Note: This is not a sponsored post.)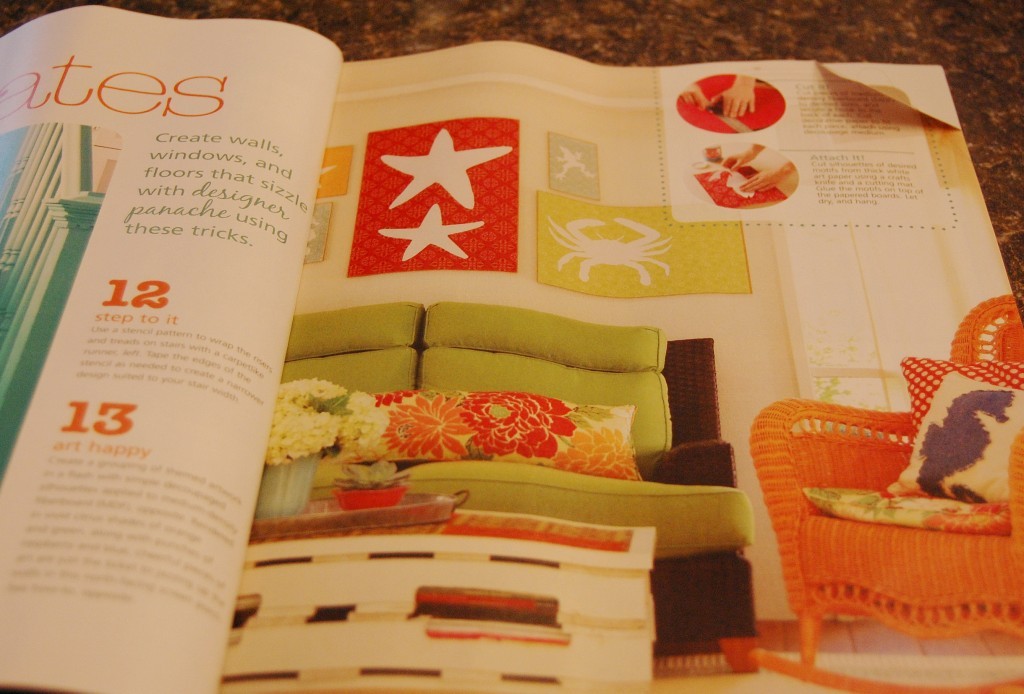 The sea theme reminded me of my Pottery Barn Kids 'Surf Plaque' Knock Off Project  from a year and a half ago. For that project, I also used die cut sea creature shapes (cut from my Silhouette) and Mod Podge to create wall art for my kids' playroom.  You can find the tutorial by clicking here.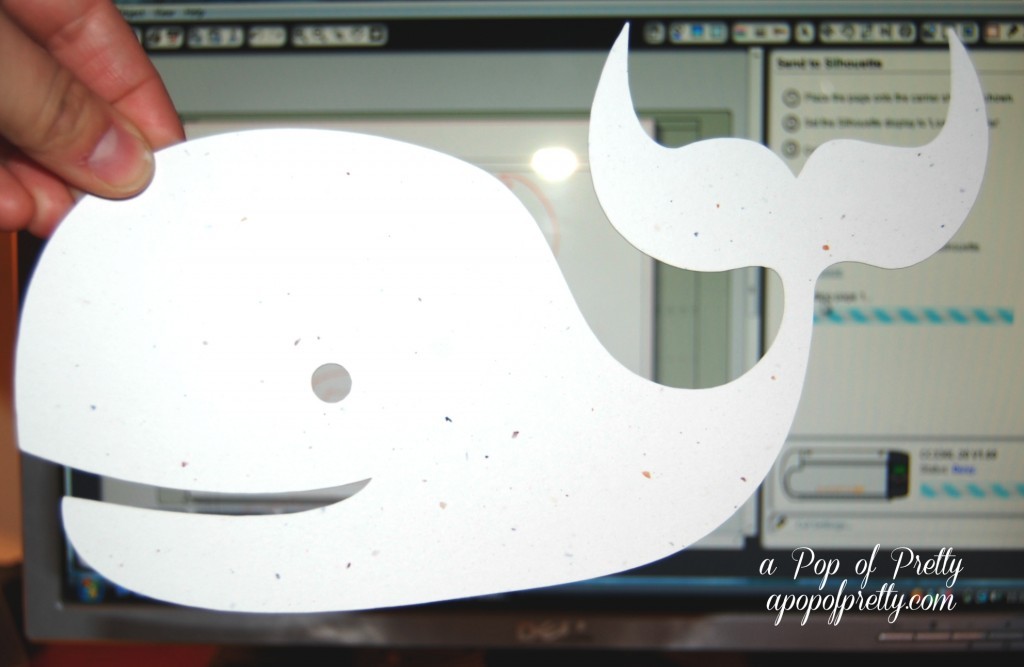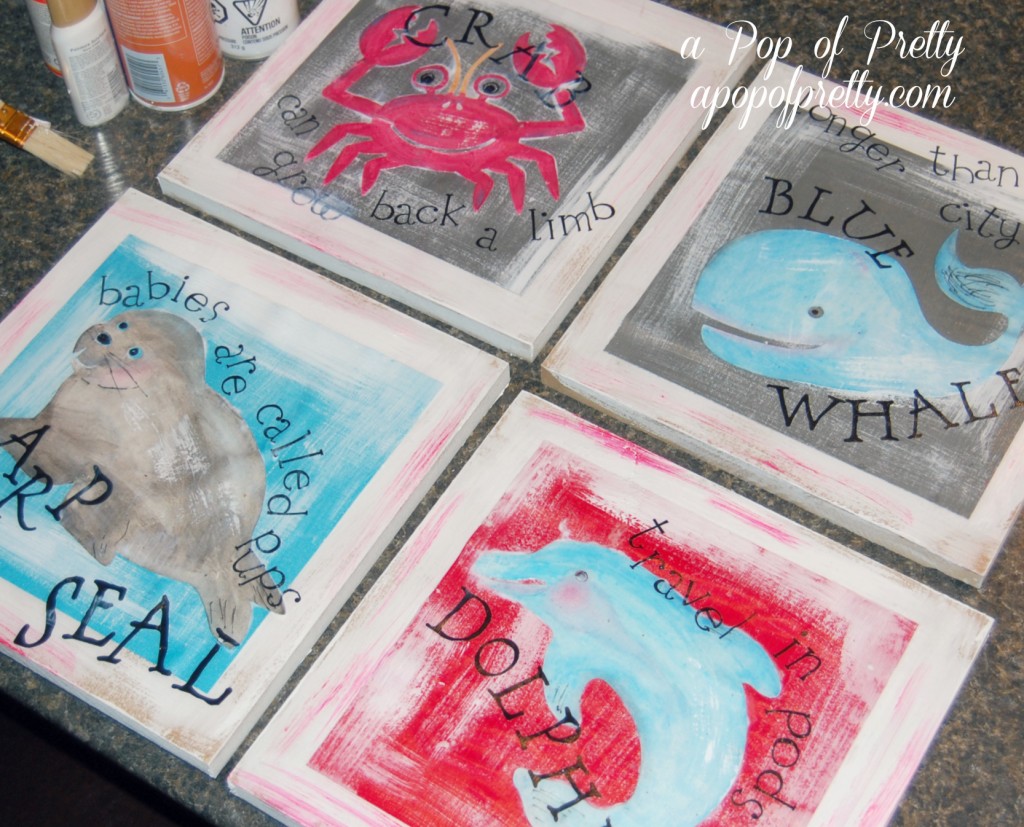 I also used Mod Podge to create this 'READ' gallery wall for my daughter's bedroom a couple of years ago. (You can click the link for the original post.)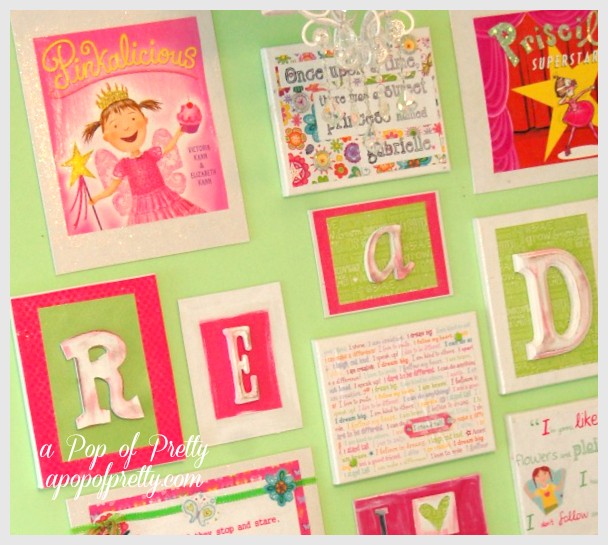 It was so simple. I just mod-podged the jackets of her favorite hard cover books to boards.  I also pulled out some inspiring excerpts from her favorite books, and re-created them on my computer.  Then I used sparkly Mod Podge to adhere the pages to 8×10 canvases.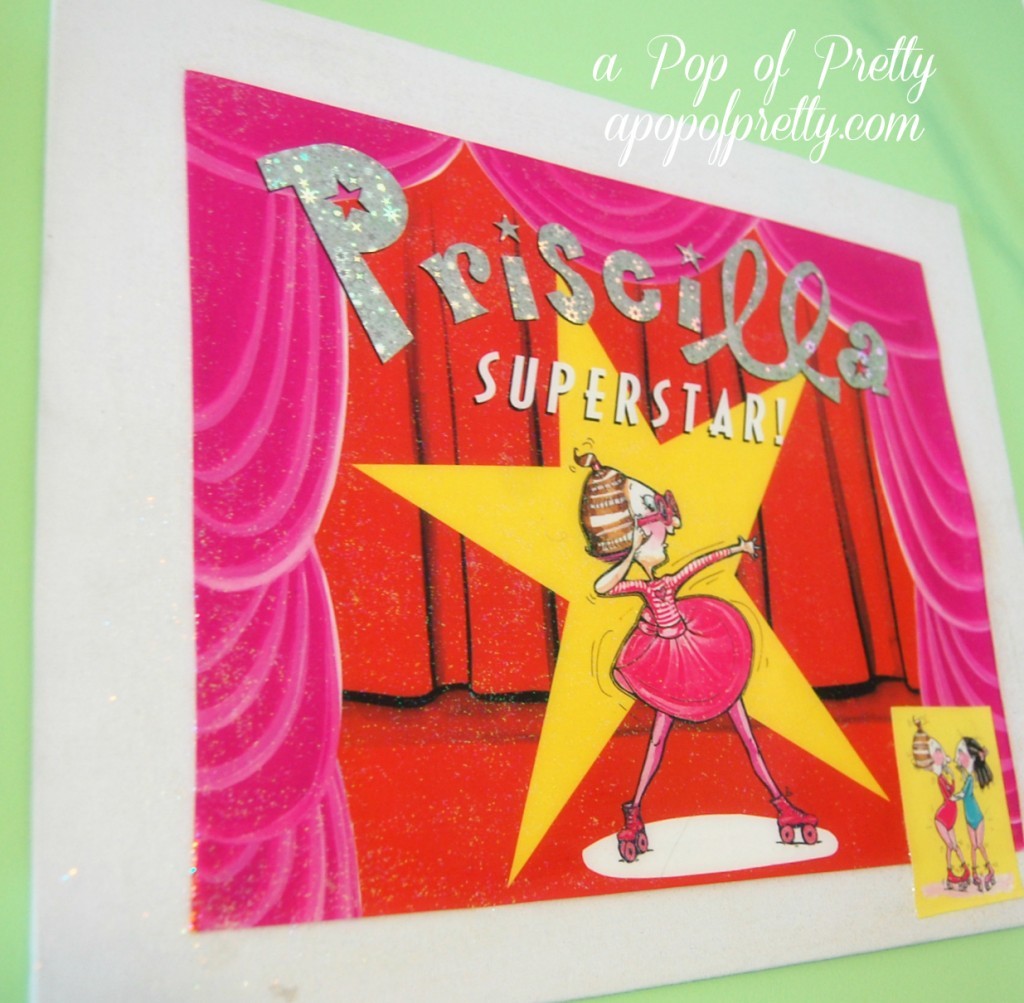 My Mod Podge wall art projects were both for kids' spaces, but you could just as easily use this product to create wall decor for any room or decor style. If you think about it, the items that you could decoupage into wall art are truly endless: book covers, maps, postcards, greeting cards, scrapbook paper / stationary, die-cut paper shapes, a monogram, etc..  That's why I'm including decoupage as Idea #23 in my list of DIY Wall Art Ideas!
Until next time,