This post was most recently updated on September 23rd, 2019
HELLOOOOO OUT THERE!  I know – my blog has been a virtual ghost town this past week or so! I was blogging nearly every day in October for my DIY Wall Art Series, then things came to a screeching halt!
For starters, there was this little event called Craziness Halloween that you might know about.  Let me break it down in numbers: 3 kids, 5 costumes, 2 costume-induced tantrums, 5 'costume-required' events, 200+ trick-or-treaters (maybe more), 500+ chocolate bars given out, 1 million chocolate bars consumed, 3 bins of Halloween decorations to put away for next year.  Throw in a traveling husband and a wicked head cold, and what do you get? One pooped mama without any blogging mojo.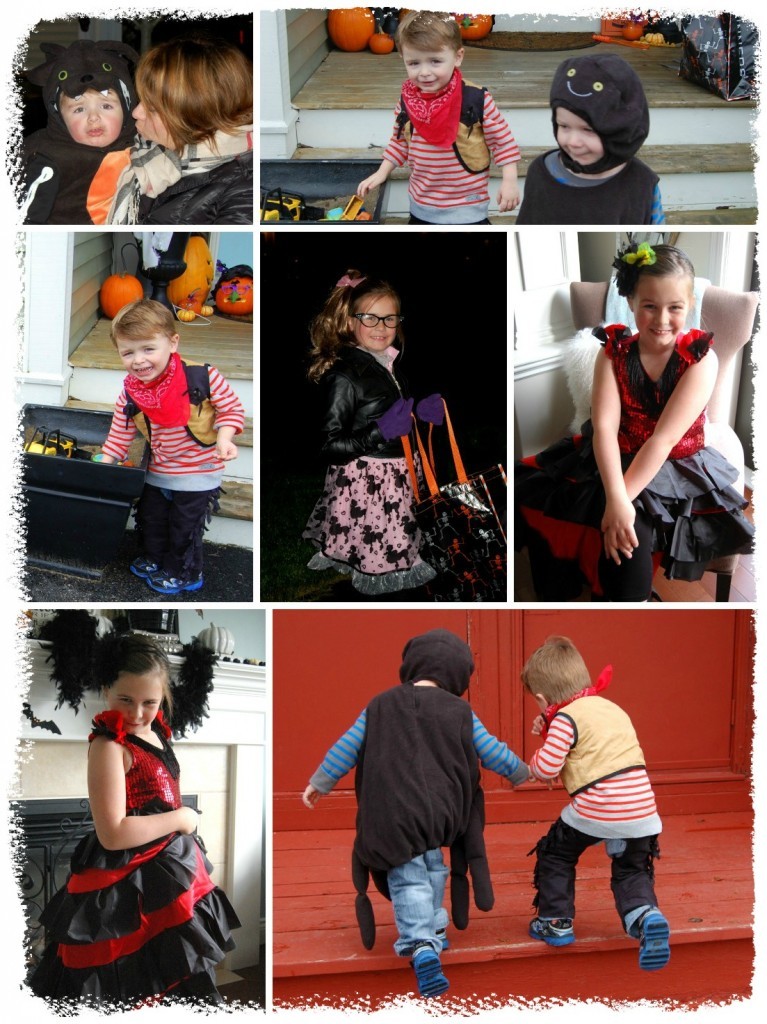 (P.S. Sorry to those of you who might have been following my 31 Days wall art series.  I promise to post a couple more ideas in the coming week to round out the list at 25!)
But I'm on the mend, and gearing up for some fun new posts this week, starting with how my mantel looks now that all my Halloween and Fall decor is back in storage.
November is a bit of an oddball month here for seasonal decor.  Our (Canadian) Thanksgiving falls in early October, once Halloween is over with, I'm pretty done with Fall decor. But since it's too early to decorate for Christmas, I either need to keep my mantel bare (never!) or decorate it in a way that says 'holidays' without being overtly Christmas.
I decided to keep it simple: some pillar candles, frosty white berries, birch logs, and a bunch of branches that I collected in my parents' yard after a Tropical Storm ravaged their trees earlier this Fall.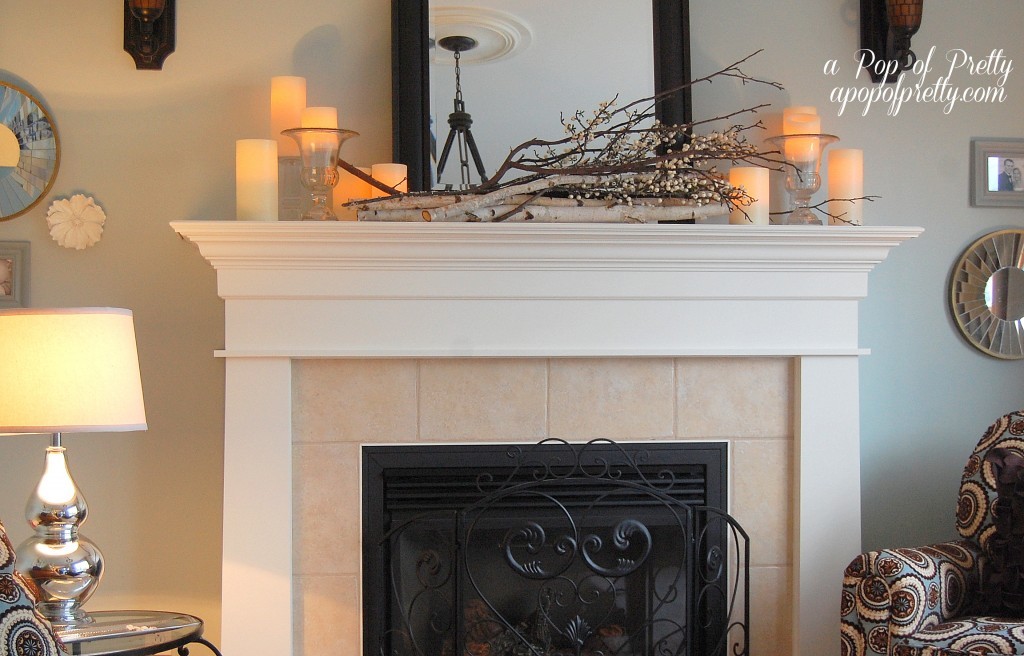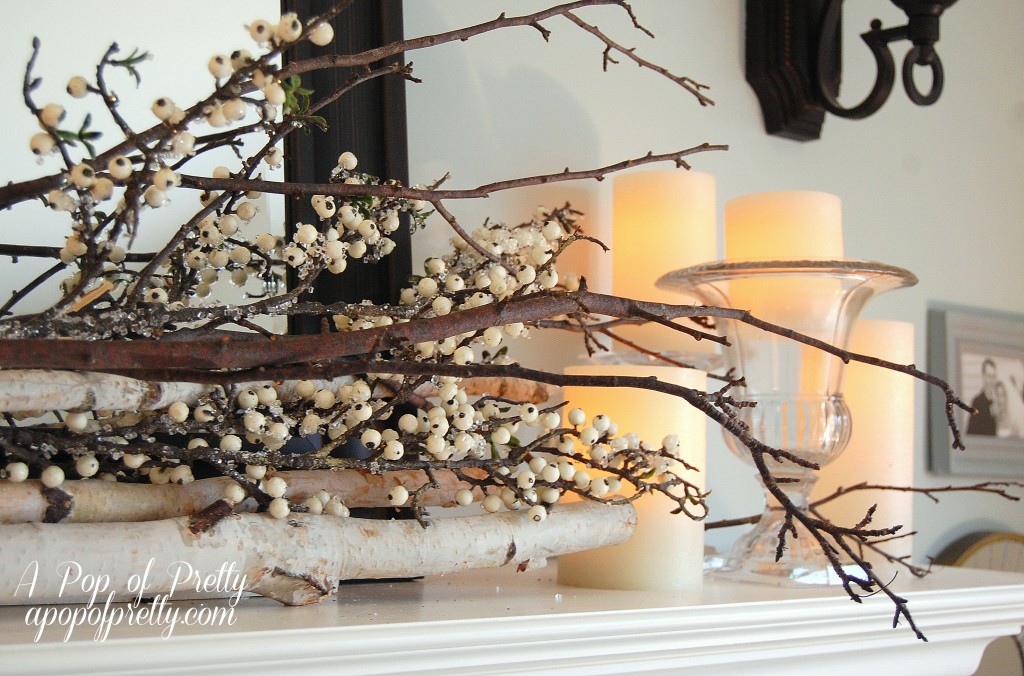 I am going to decorate with a mostly neutral, metallic color scheme this Christmas, even though I loved  the turquoise / aqua and red Christmas decor I used last year. (Also see 'Our Red & Turquoise Joyeux Noel Tree'.)  I think that with a few sparkly touches, this mantel decor would work nicely with it.  But don't hold me to it; I love an opportunity to change things up!
So that's what I've been up to!  How about you?
Later this week, I'll show you how I transitioned our twin boys nursery into a toddler room with a few easy changes.  I've also got a an easy kids' Christmas craft tutorial, sponsored by Welbond, coming soon.
Until next time,