This post was most recently updated on January 1st, 2020
Hello, and happy Monday friends!
I am so excited to tell you about a new favorite gray paint colour! I kid you not, I stepped back from my freshly painted wall, and the heavens opened up, and the paint angels began to sing.  For reals.  It's called Behr Curio.  It's so pretty! It's a calming, soft blue-gray that's ever-so-slightly-moody. Paired with white moulding and trim, it's perfection.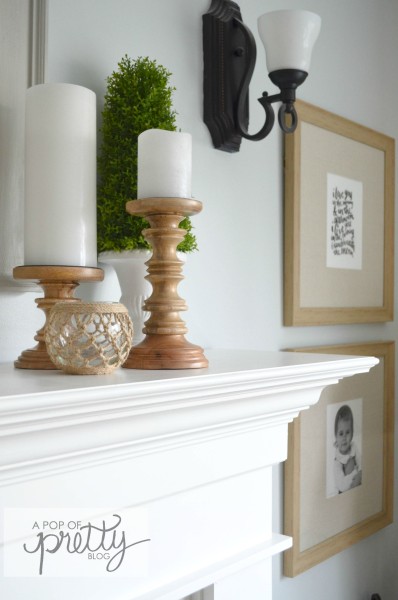 I was recently invited to be part of the Behr DIY Expert Program once again this year (yay!), along with a small team of other talented bloggers. That means that I'll be sharing more Behr paint projects with you over the next few months, like the one I shared last week. (See: Curb Appeal Tip: Use a Solid Stain.)  I love being part of the Behr DIY Expert blogger program because it motivates me to actually tackle new paint projects instead of just dreaming about them!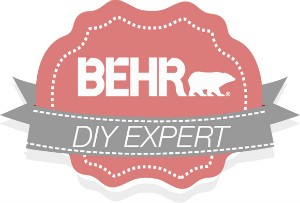 As a home decor blogger, I get lots of requests to review or promote decor-related products on my blog.  But I only choose to partner with a handful of brands and products that I am passionate about, and that I think you might love too.
I've been a fan of Behr for a long time, sharing paint makeover projects here long before being selected for this program.  It goes without saying that the quality of Behr paint is excellent.  But, what impresses me most is that it's just so darn easy to work with.
I'll let you in on a secret: I'm a bit of a messy painter. (Hangs head in shame.) I wasn't blessed with patience or a steady hand. I get so excited to see the results of my project that I sometimes overload my brush (oops).  
But I never seem to get drips or splats when I use Behr. It covers so smoothly, and the consistency of the paint makes it virtually mess-free. It's my secret weapon.  For my past few painting projects, I didn't even bother to change into painting clothes.  I know, I'm such a risk-taker! Living on the edge, lol. But I did not get a single drip on me or my new yoga pants!
Now, onto my new favourite gray paint colour…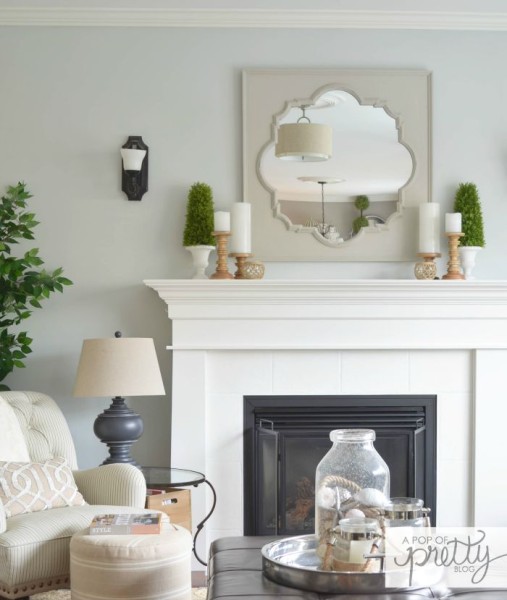 It's called Behr Marquee Curio, and it makes my heart go pitter patter.
We've had a stretch of gloomy summer weather here (don't get me started on that one), so it was hard to get a nice bright photo of it.  But you get the idea.  I love it so much that I am in the process of painting our ensuite with it too. My whole house might be painted in Behr Curio before I'm through!
Tomorrow, I've got a great drapery tip for you.
Have a fabulous Monday, dolls.
K.
Disclosure:
Sponsored Content: As part of the 2015 Behr DIY Expert Blogger Program, Behr Paint provides me with paint to use and review, and compensates me for my time to prepare blog posts about my experience with their products. However, all viewpoints and opinions expressed here are 100% my own, and have not been directed by or influenced by Behr in any way.
P.S. If you are new here, you might want to check out some of these Behr paint posts from last year: