This post was most recently updated on January 1st, 2020
Hope you had a lovely weekend!  I don't know about you, but around here, the weekends are certainly starting to feel busy as Christmas is fast-approaching.  It's hard to believe that tomorrow is December 1st!
Earlier this week, my sister and I had the pleasure of decorating a fundraiser Christmas tree for my daughter's school.  This is the third year we've participated in this fun project.  You can find our Winter Wonderland themed Christmas tree here, and last year's Red & Turquoise Christmas tree here.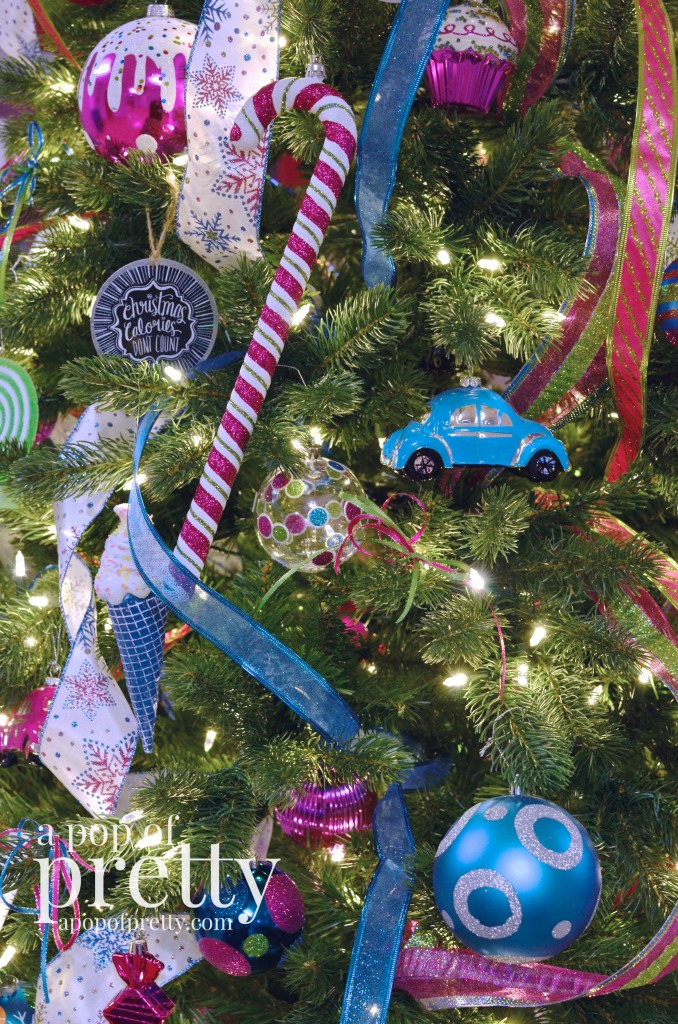 This year, I decided to go a completely different route with the Christmas tree decorating.  I've mentioned before that a kids Christmas tree is my favourite of all favourites to decorate. So we created a tree that a child – or child at heart – would love.  It's filled with all things sweet: ice cream cones, cupcakes, lolly pops and more in bright pink blue and green.  I affectionately called it the Sweet Tooth Christmas Tree!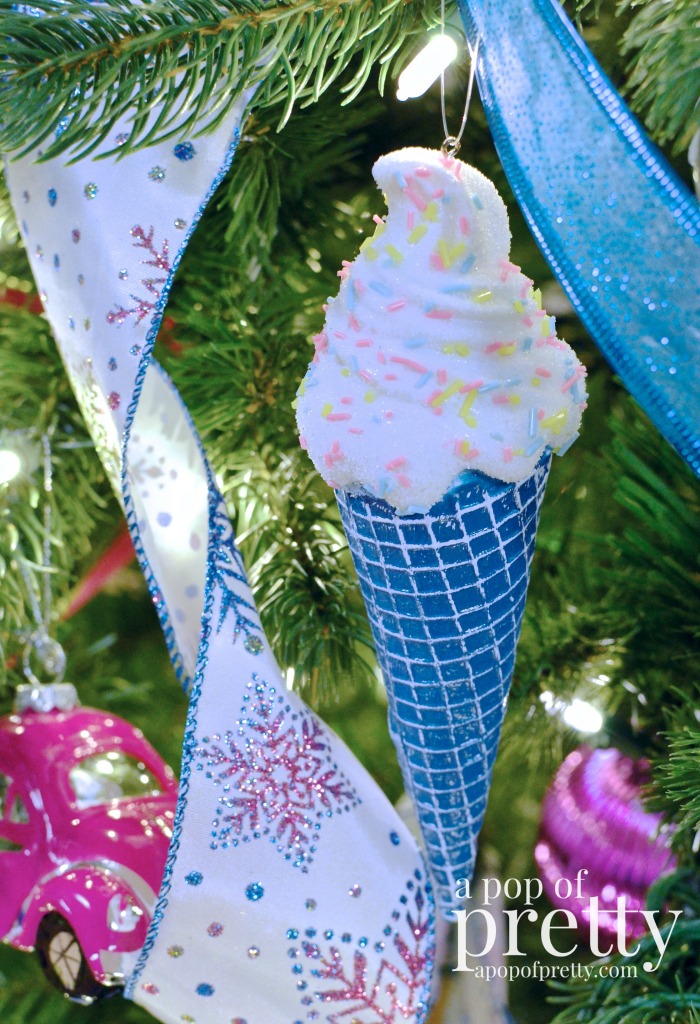 We used several different types of ribbon, all with patterns in bright pink, blue and green.  The ribbon was added to the tree using the same method I shared a couple of years ago in the tutorial How to Add Ribbon to a Christmas Tree.  I've received lots of great feedback from those who've used this tutorial, so if you are about to decorate your own  Christmas tree and would like to know how to add the ribbon, you should check it out.  My method is super easy!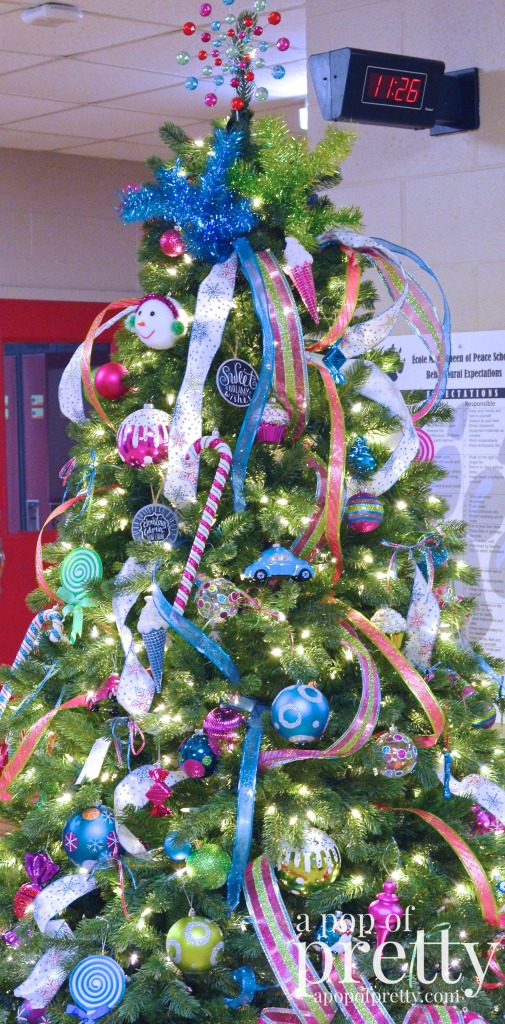 Tickets are sold on the tree as a school fundraiser during the school fair, and whoever is lucky enough to win it will have it delivered to their home still decorated.  In past years, the tree has been bubbled-wrapped exactly as is!  All the winner needs to do is plug it in!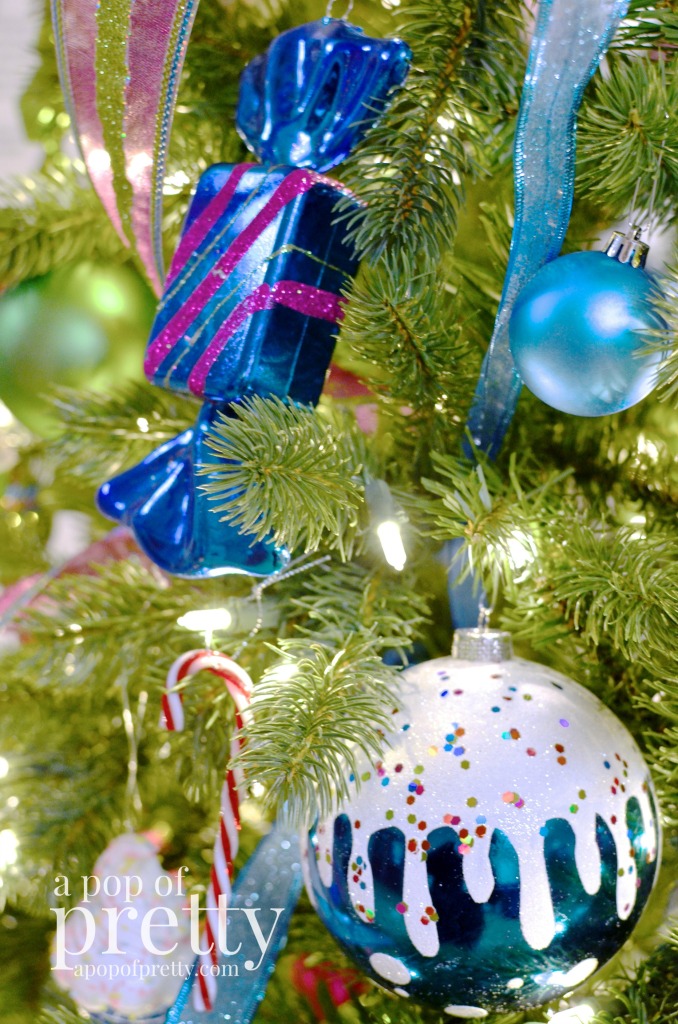 I really enjoy taking part in the tree project each year because it gives me a chance to imagine a completely new theme or colour scheme that I've never used before.  For example, the bright colours used on this year's tree are a departure from the more neutral Christmas tree we usually have at home. (You can see this year's here: French Inspired Christmas Decor (Black, White & Peacock Blue): Canadian Bloggers Christmas Home Tour).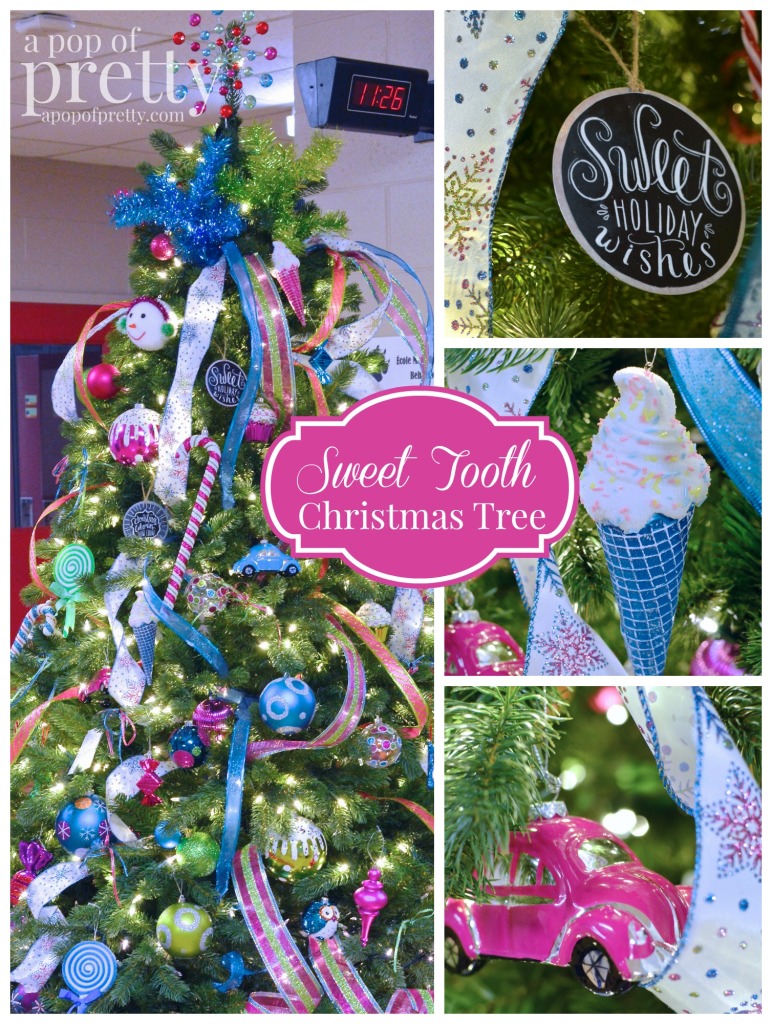 I made these little chalkboard tags for the tree, using a free printable I found online.  I think they were originally intended for the lids of mason jars, but they worked perfectly for the "Sweet Tooth" Christmas tree theme. Perhaps I'll do a little tutorial here this week.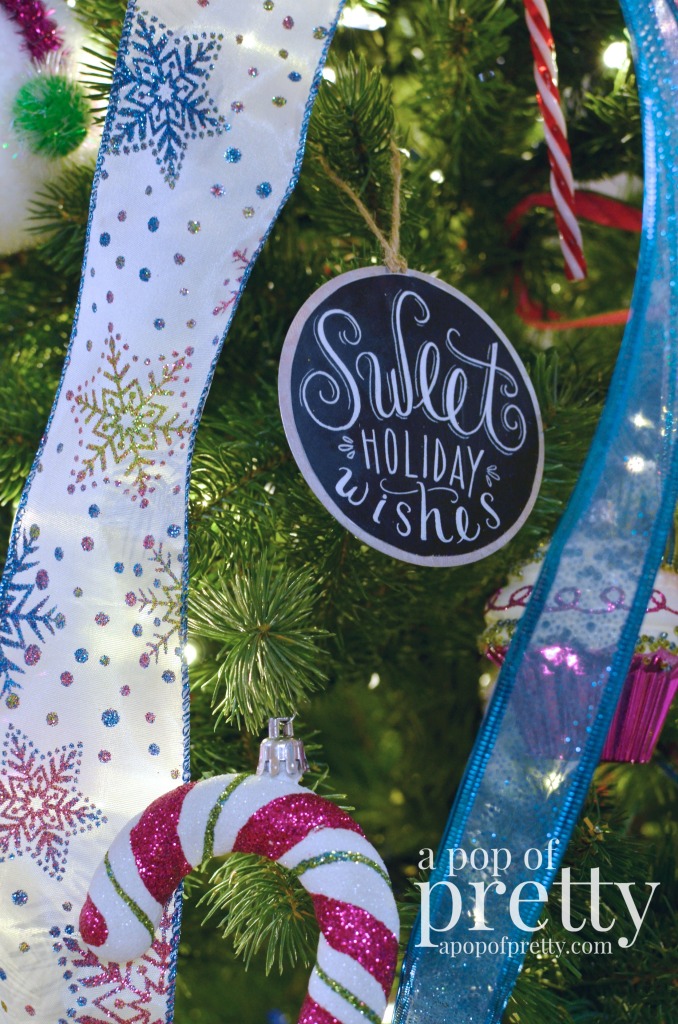 I think this Christmas tree would be so much fun in a playroom or basement family room.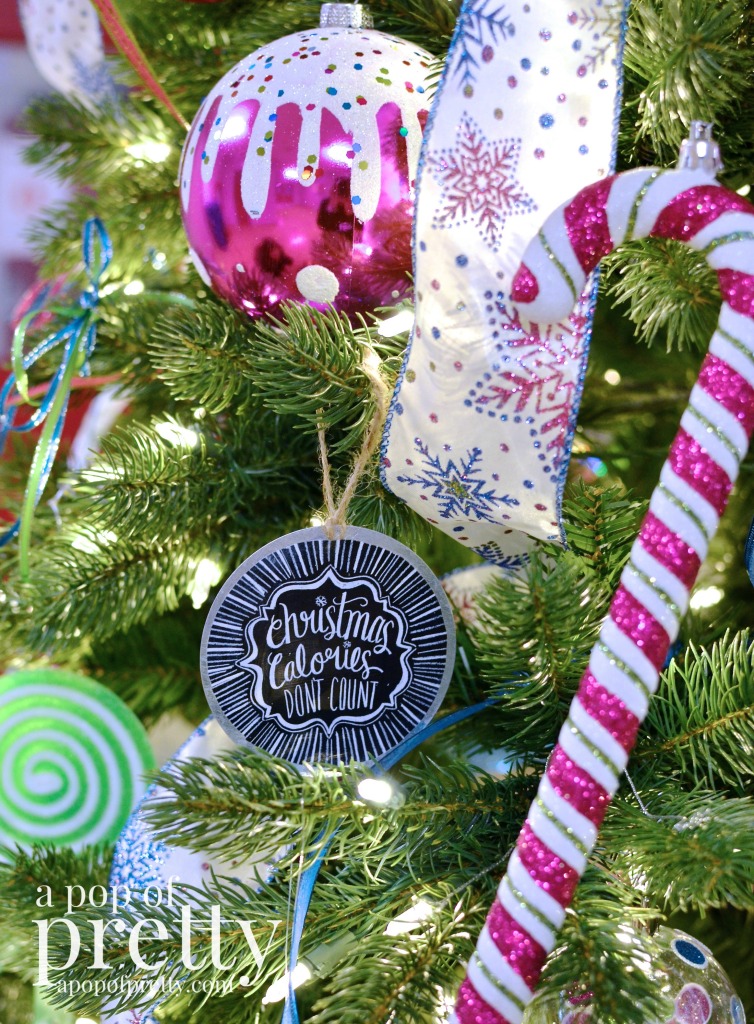 For those of you who've asked where I found all the decorations, they are from a variety of places.  Most of the ornaments and ribbon came from Canadian Tire's new Canvas line. (You can see two Christmas projects I completed this year for Canadian Tire Canvas here and here.)  A few of the others came from Michaels (large frosted and sprinkled bulbs,  snowmen, etc) and Target (lolly pops, big candy canes, hard candy and tree topper), and a few were handmade.
If you have a particular vision for a themed Christmas tree, my advice would be to start looking for decorations early, i.e., as soon as stores start stocking them.  Otherwise, it's often difficult to find exactly what you've imagined.  Luckily, in the case of this Christmas tree, we shopped early and found a tonne of cute things to bring the idea to life.
Have a great Monday.
Until next time,
K.