This post was most recently updated on September 23rd, 2019
Today, my sister and I were busy with our decorating gig, pretty-ing up a Christmas tree at my daughter's school for a PTA fundraiser.  This is the second year we've created a tree for this event.  The tree and the funds for decorations are donated by some other generous parents, and we donate our time to pull it together.  Basically, we decide on the Christmas tree decorating idea / concept, then select the decorations, and decorate it.   Last year, our 'theme' for the fundraiser was a  Winter Wonderland tree.   Everything was very white, translucent and sparkly; and, we imagined it ending up in a more formal living room.
This year, we changed things up, and went a totally different route. We wanted to create a happy, cottage-y tree with lots of fun color – something that kids could enjoy as much as their parents, in a more casual setting like a playroom or TV room. We chose the cheerful combo of red and aqua / turquoise, just like the Canadian Tire Christmas tablescape I revealed here the other day.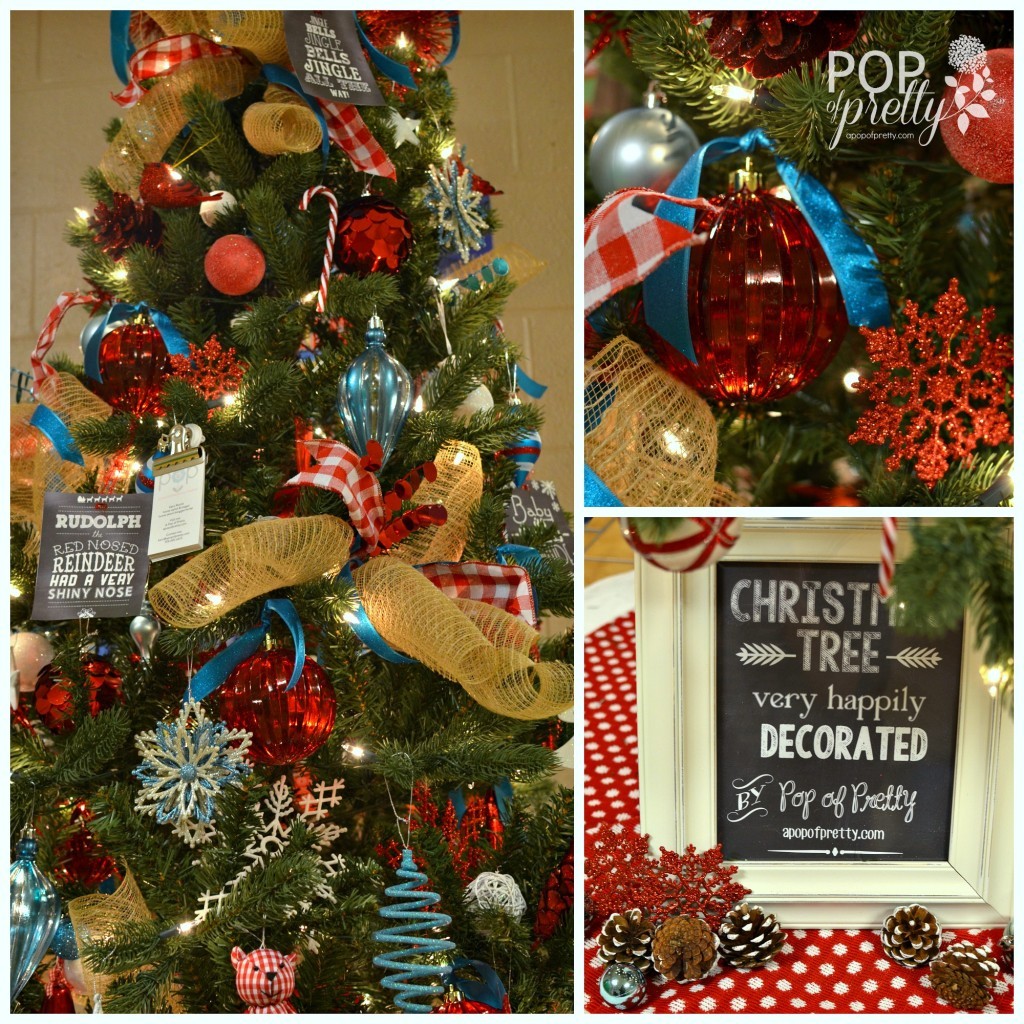 In fact, you'll see some of those same Canadian Tire decorations on the tree. Although there's a tonne of pretty glitter and sparkle throughout the tree (a MUST!), we added a lot of cottage-y touches to keep the tree casual – like the burlap ribbon, chalkboard tags, red & white gingham and the polka dot tree skirt.  It's fun to mix things up like that.  The unexpectedness of sparkle with natural texture creates a lot of visual interest.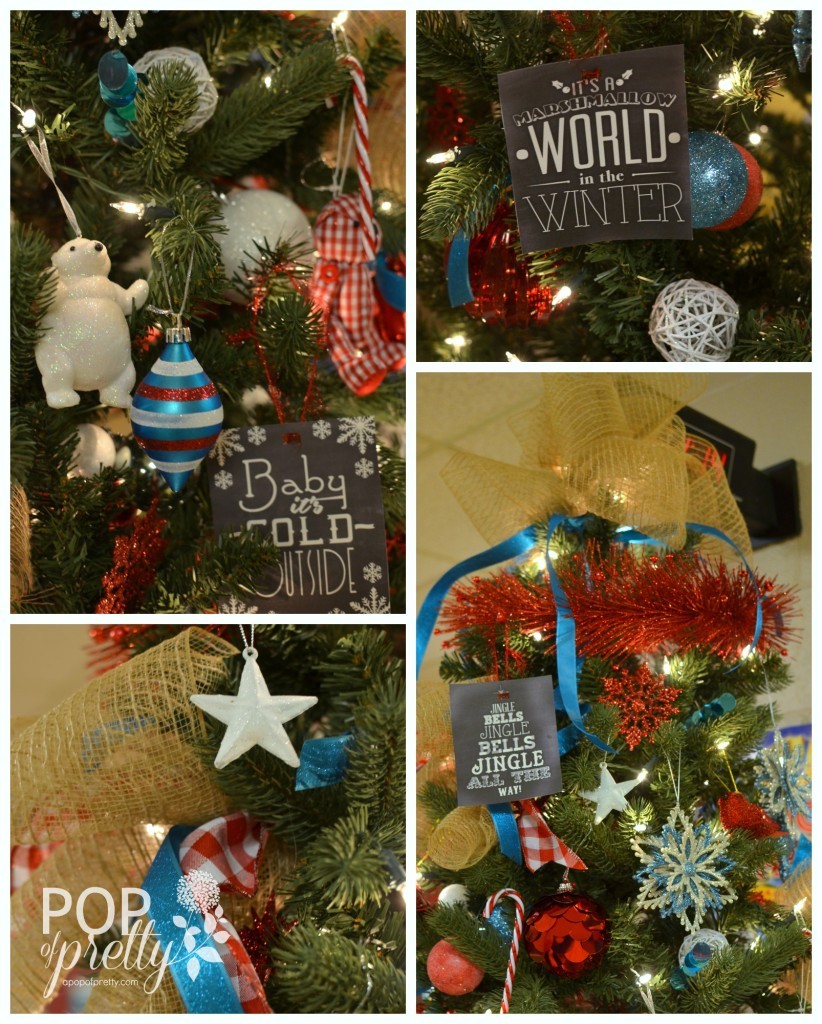 I'm absolutely crazy about those chalkboard tags with the quotes from the Christmas songs!  I think they were actually meant to be frame-able, but I scaled down to tree decoration size. And, the best part?  They are free printables created by a couple of talented bloggers over here.  So if you likey, now you can get them too by following that link!
I'll be back again this week with some of the Christmas decorating I've been finishing around here.  And, with all the red and aqua / turquoise Christmas decor going on around here in recent days, you'll probably be surprised by the color scheme I chose for our home this year.  Or maybe not, if you read this post earlier in the Fall!
See you then?
K.