Just like I love decorating my mantel for every season, I'm also obsessed with changing up what's on my front door!  I think the reason I like these seasonal decorating activities so much is because I can indulge in decorating without taking on a big project like a room makeover.  Also, I'm just one of those people who likes to celebrate different seasons and holidays – and I like getting my kids excited about them too!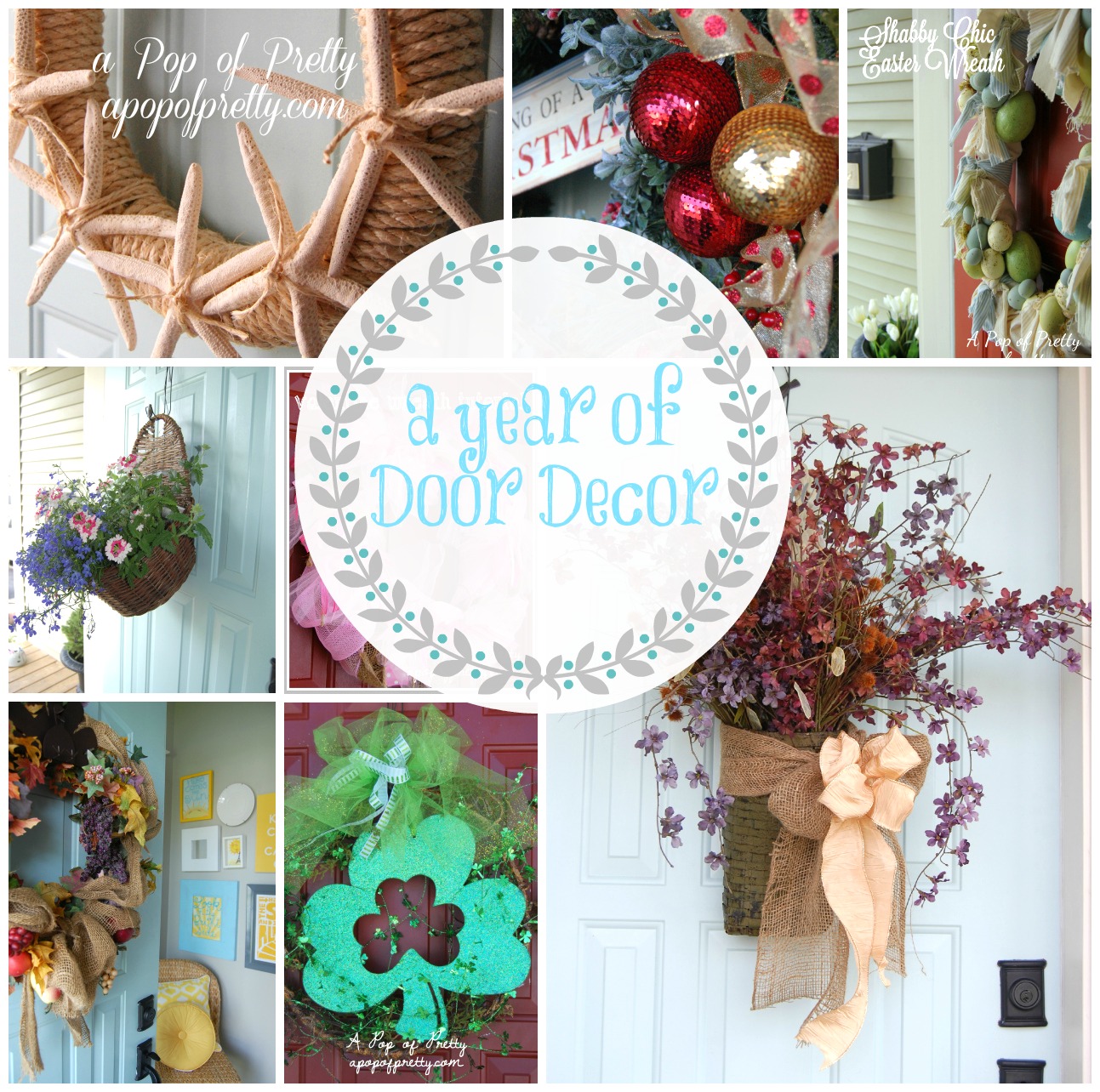 When I create something new for my door, sometimes I edit an old wreath that's been banging around for years (like my Fall Burlap Wreath, my Traditional Christmas Wreath) and other times, I start from scratch (like with my Sisal & Starfish Wreath).  Some of them are complete DIY disasters and don't turn out at all like I had imagined; and, sometimes, they turn out better. But regardless, I love the creative process!  Here's a look back at our wreaths (door decor) over the past year!
Valentine's Day Wreath
In early February, I made a new Valentine's Day wreath from an (unusual) combination of burlap and pink tulle.  I also used different pink grosgrain ribbons.  You can find the tutorial for that pink ribbon and burlap Valentine's Day rag wreath here.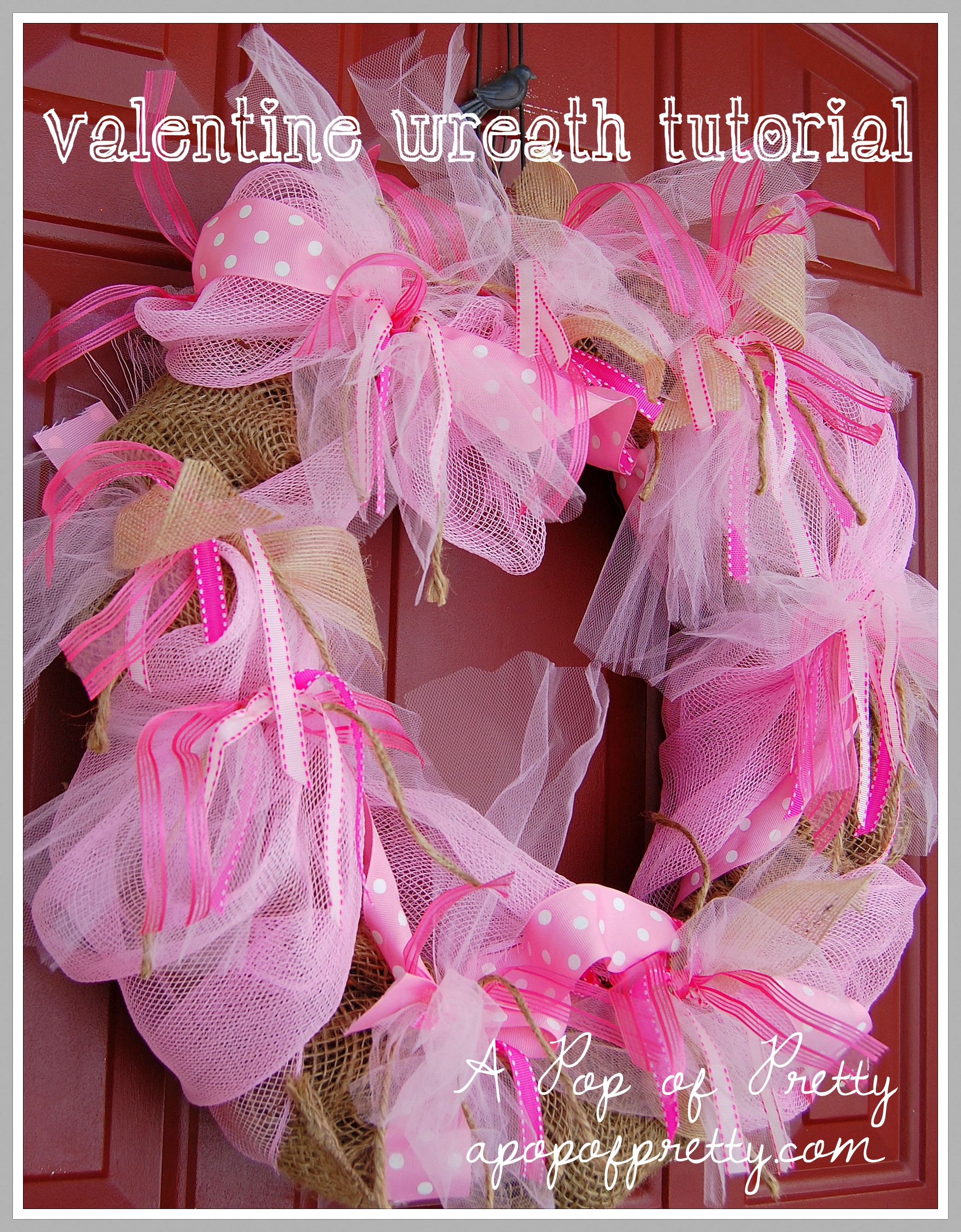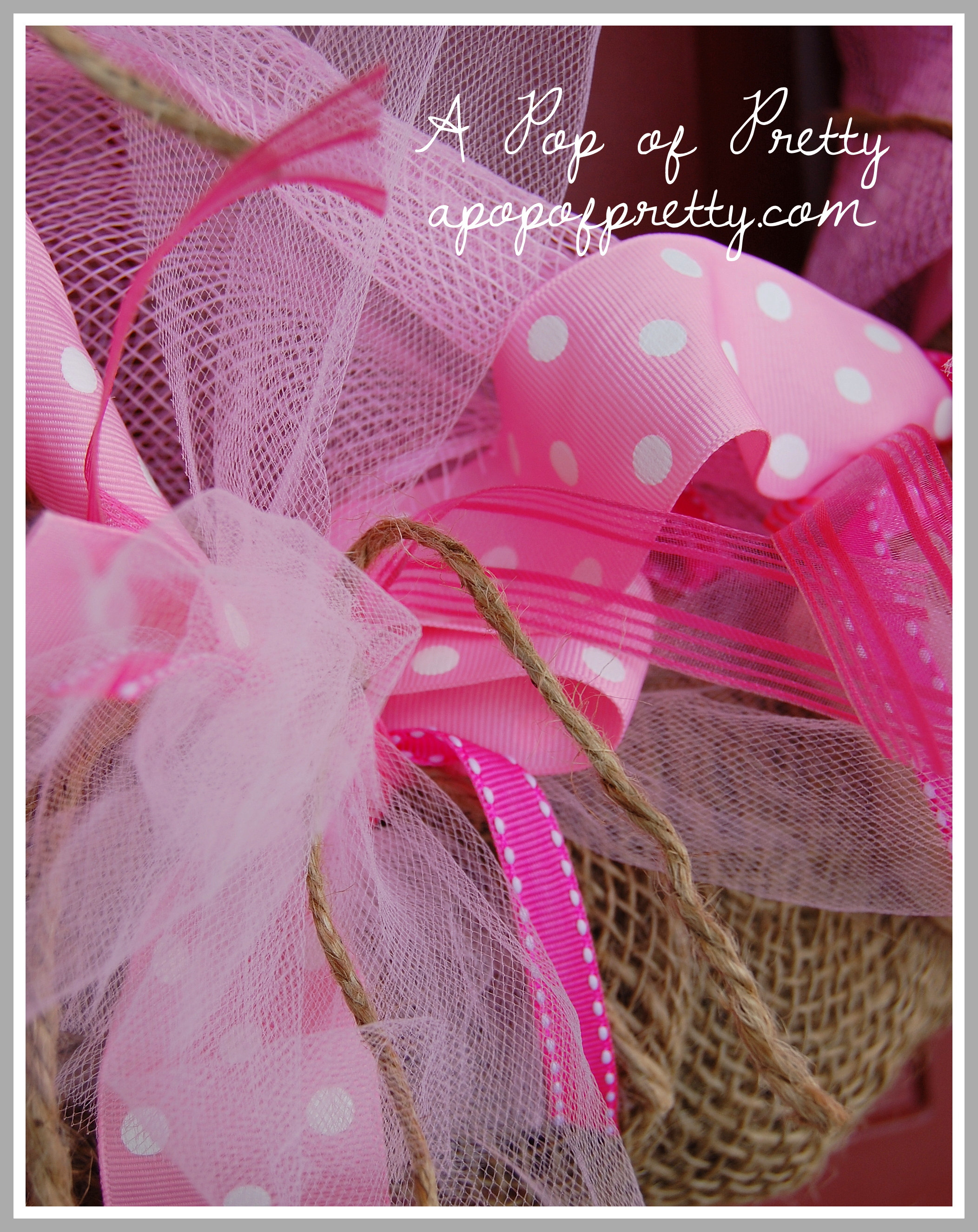 St. Patrick's Day Wreath
I created this Irish-inspired wreath for St. Patrick's Day using mostly dollar store materials, like sparkly green tulle, a big die cut shamrock, and shamrock garland.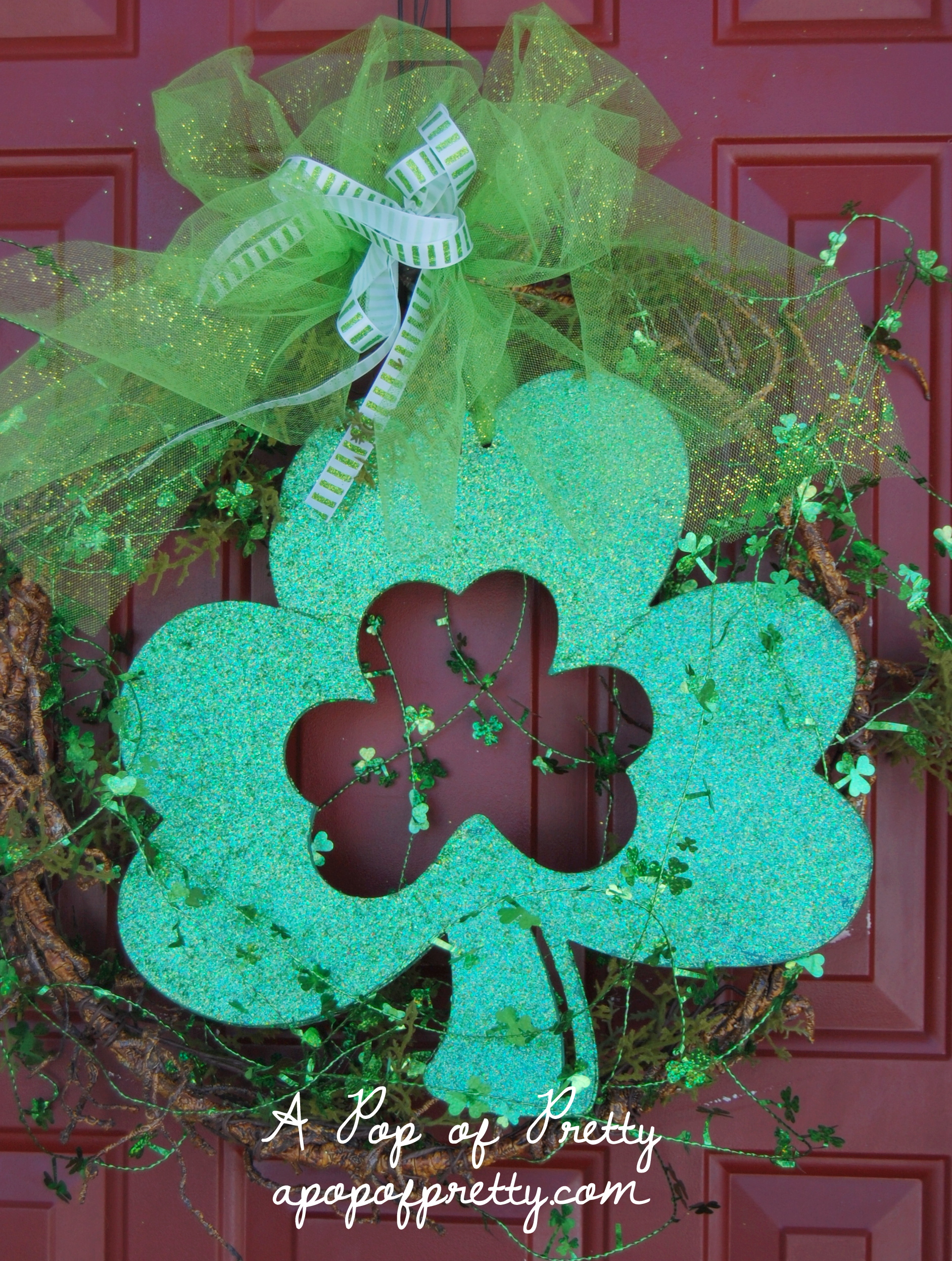 Easter Wreath
This shabby chic-style Easter wreath was a new creation, but I used mostly materials that I had on hand.  It was made from a pool noodle that I shaped into an oval, and then covered with painter's drop cloth and ripped up dish towels!  I also used Easter eggs that I pulled off an old wreath.  This was one of my DIY wreaths that I considered a disaster at first.  It turned out nothing like I imagined! But, eventually I embraced it's shabbiness and hung it anyway!  You can see how I made this Easter wreath here.