This post was most recently updated on September 22nd, 2019
I hope you all had a wonderful Christmas Day yesterday! Last year at about this time, I looked back at my full year of fireplace mantel decorating ideas (for 2011), season by season. I thought I'd do it again for 2012.  I've been freakishly addicted to decorating my mantel for special holidays long before I started blogging about home decor.  But when I did start blogging, I was happy to discover that there are lots more 'mantel freaks' out there too! It's fun and creative, and it helps in some small way to keep our home feeling festive even in the doldrums of our regular routine.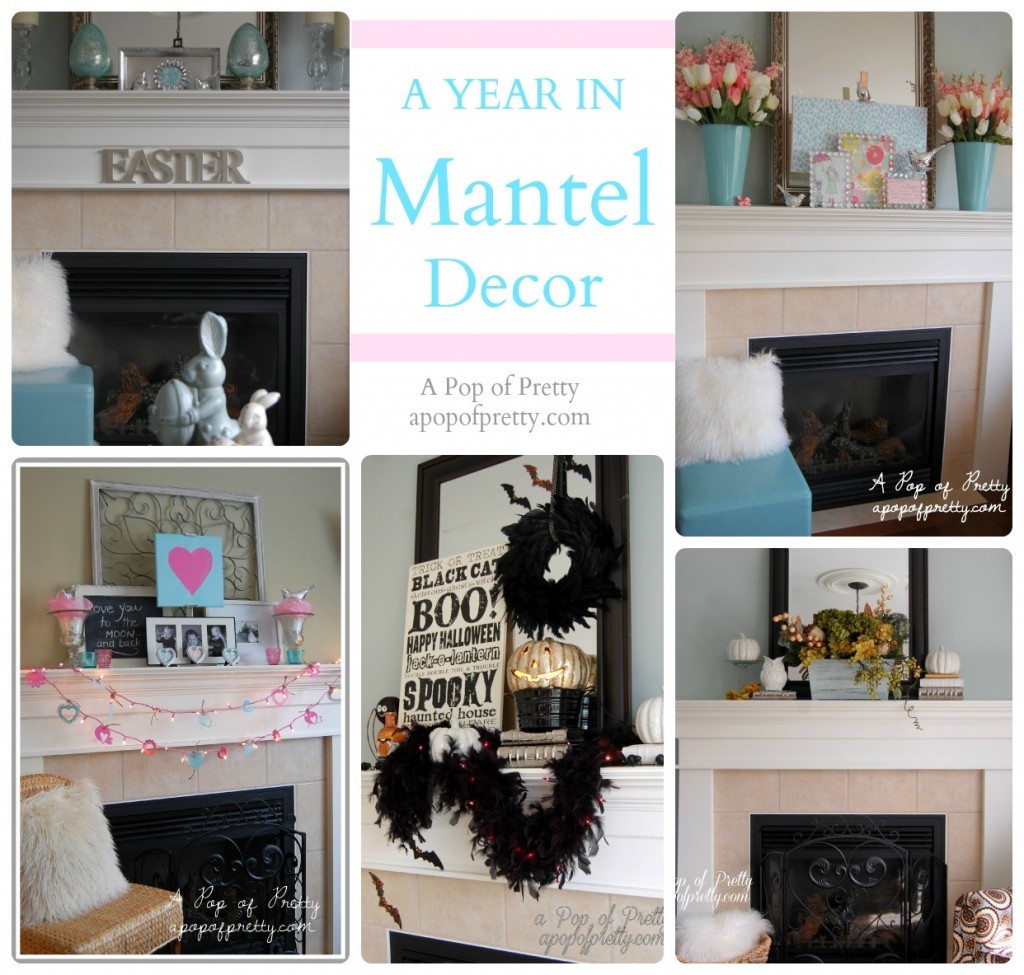 In 2012, my mantel changed at least 10 times from what I could count (yup, freakishly, I tell ya)!
Here were some of my faves…
Pink & Aqua Valentine's Day Mantel
Here's the full post on my 2012 Whimsical Valentine's Day Mantel.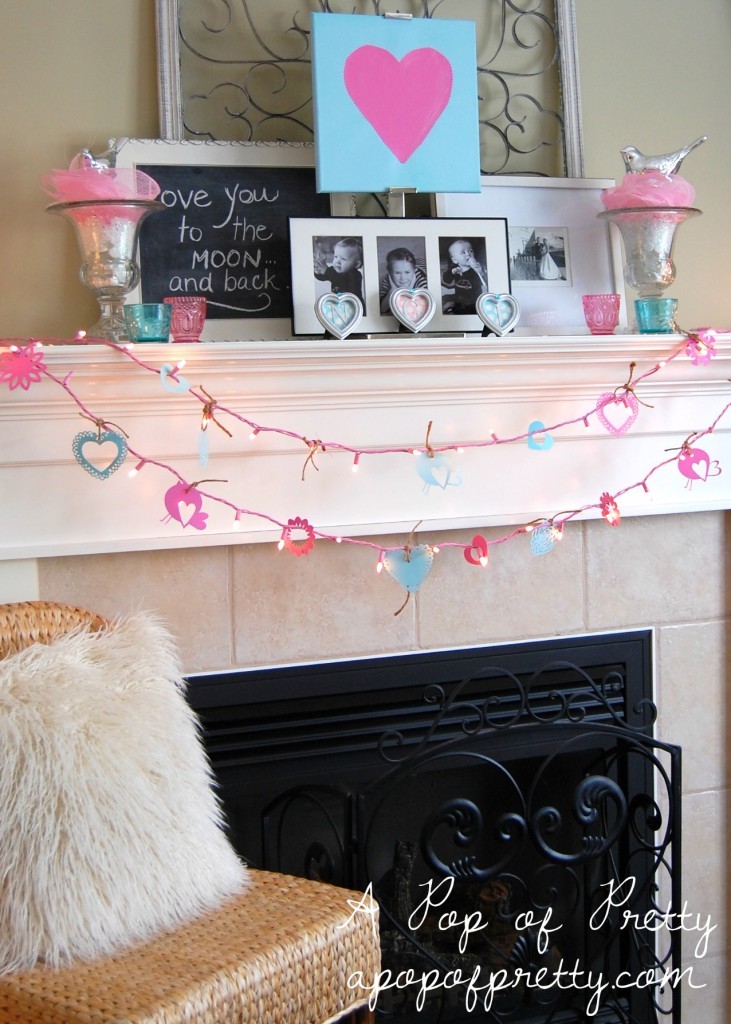 "Singing in the Rain" Spring Mantel
You can read more about my "Singing in the Rain" Mantel here.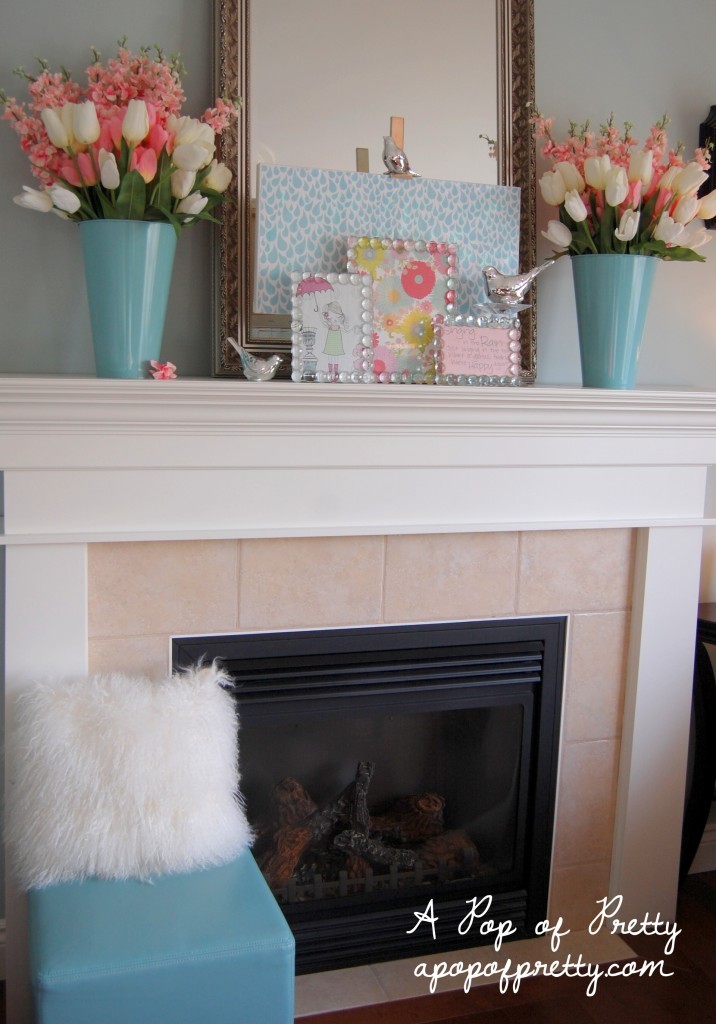 Simple Easter Mantel
See the full post on my simplified Easter Mantel here.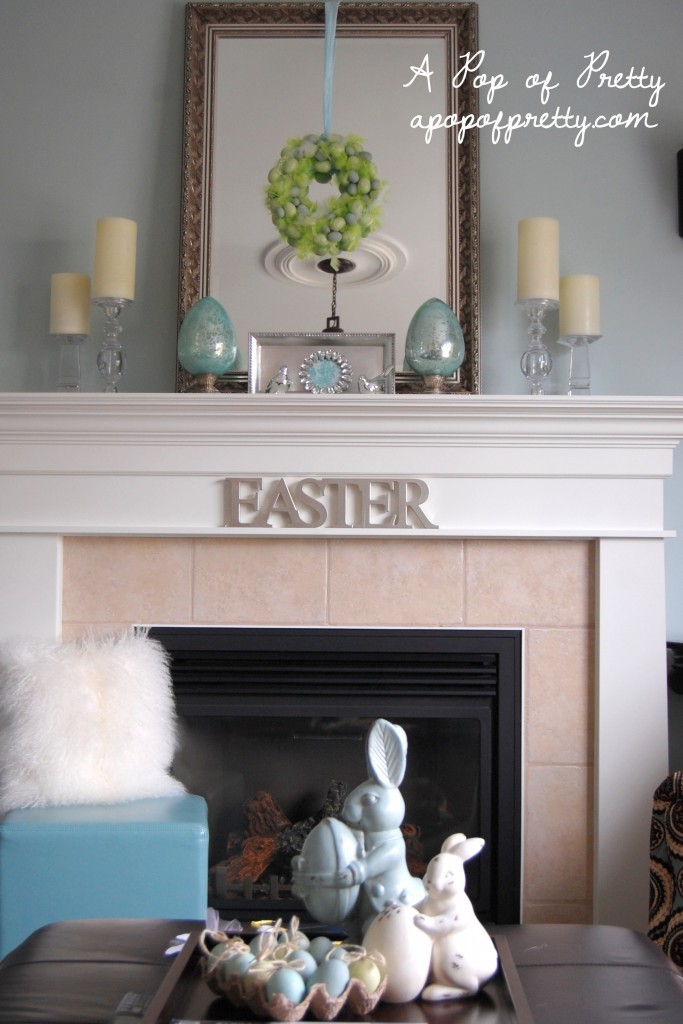 Beach Photo Summer Mantel
 For more details on my beach photo summer mantel, here's the full post.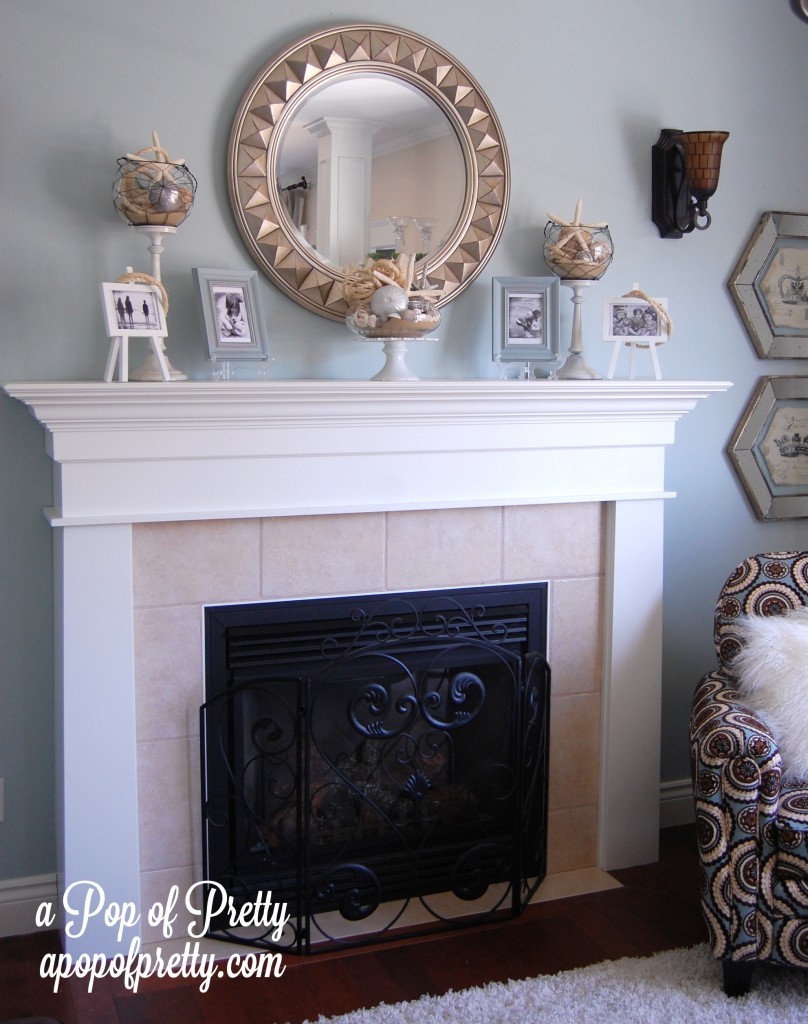 My 'Un-Fall' Fall Mantel
 Check out more on my cool-toned Fall mantel here.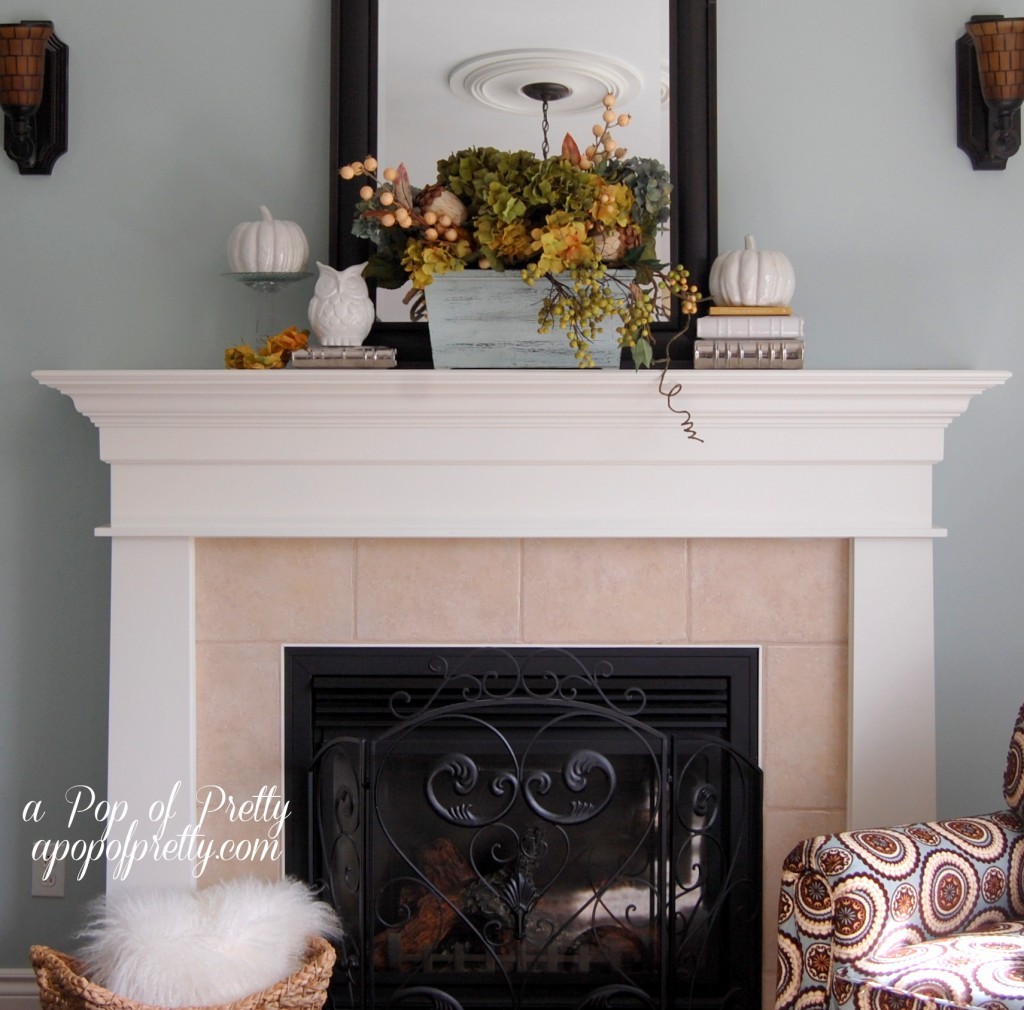 Kid-Friendly Halloween Mantel
 Read more about my gore-free, kid-friendly Halloween mantel here!
Simple Christmas Mantel (Branches & Bulbs)
See more pics of our simple Christmas mantel, created from branches and bulbs, here.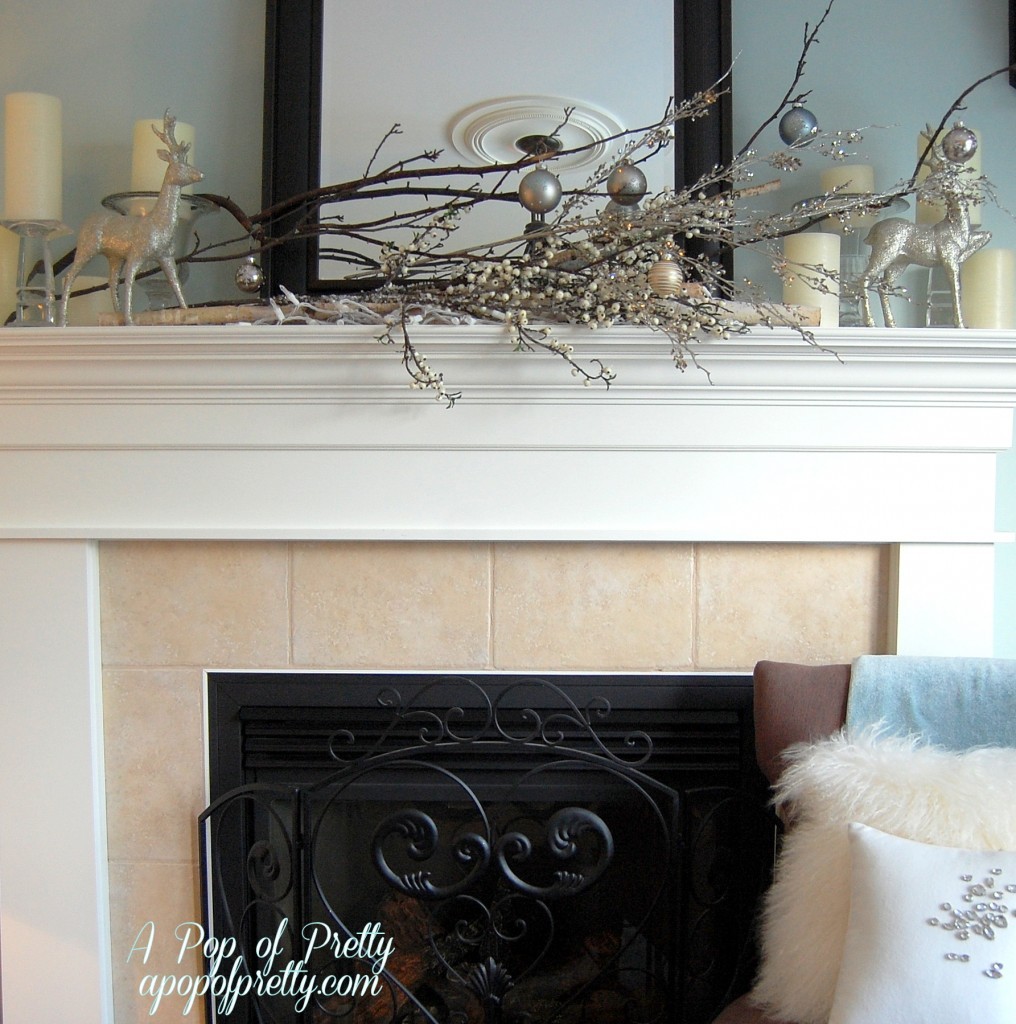 Do you decorate your mantel for the seasons too?  If you don't, but it's something you'd like to start doing, there are a tonne of mantel decorating ideas out there on home decor blogs and other decorating web sites.  Just Google it!
Enjoy the rest of your Christmas holidays, peeps!
~Kerri
I'm linking up with Beth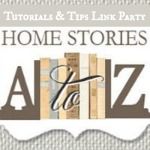 P.S. You might also like…
A Year of DIY Decorating Projects: 2012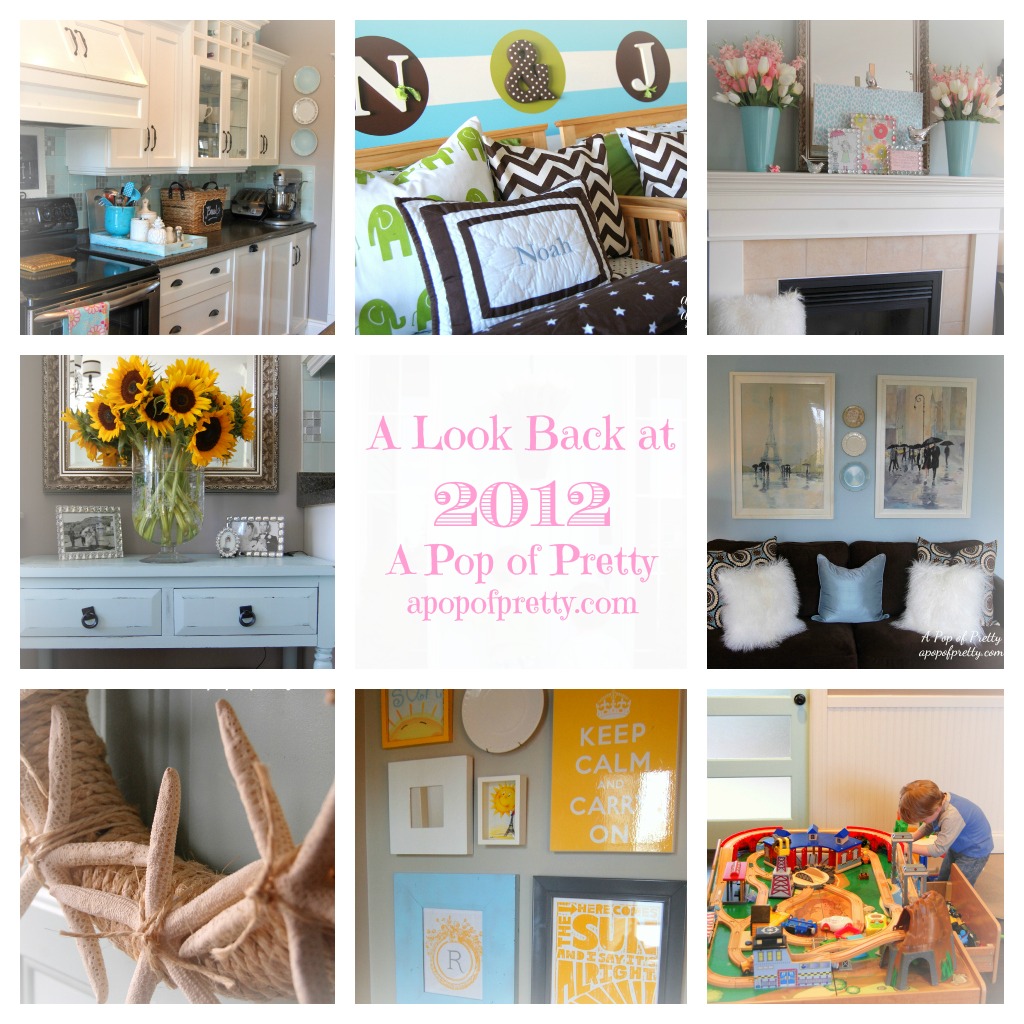 A Year in DIY Wreaths {Door Decor}: 2012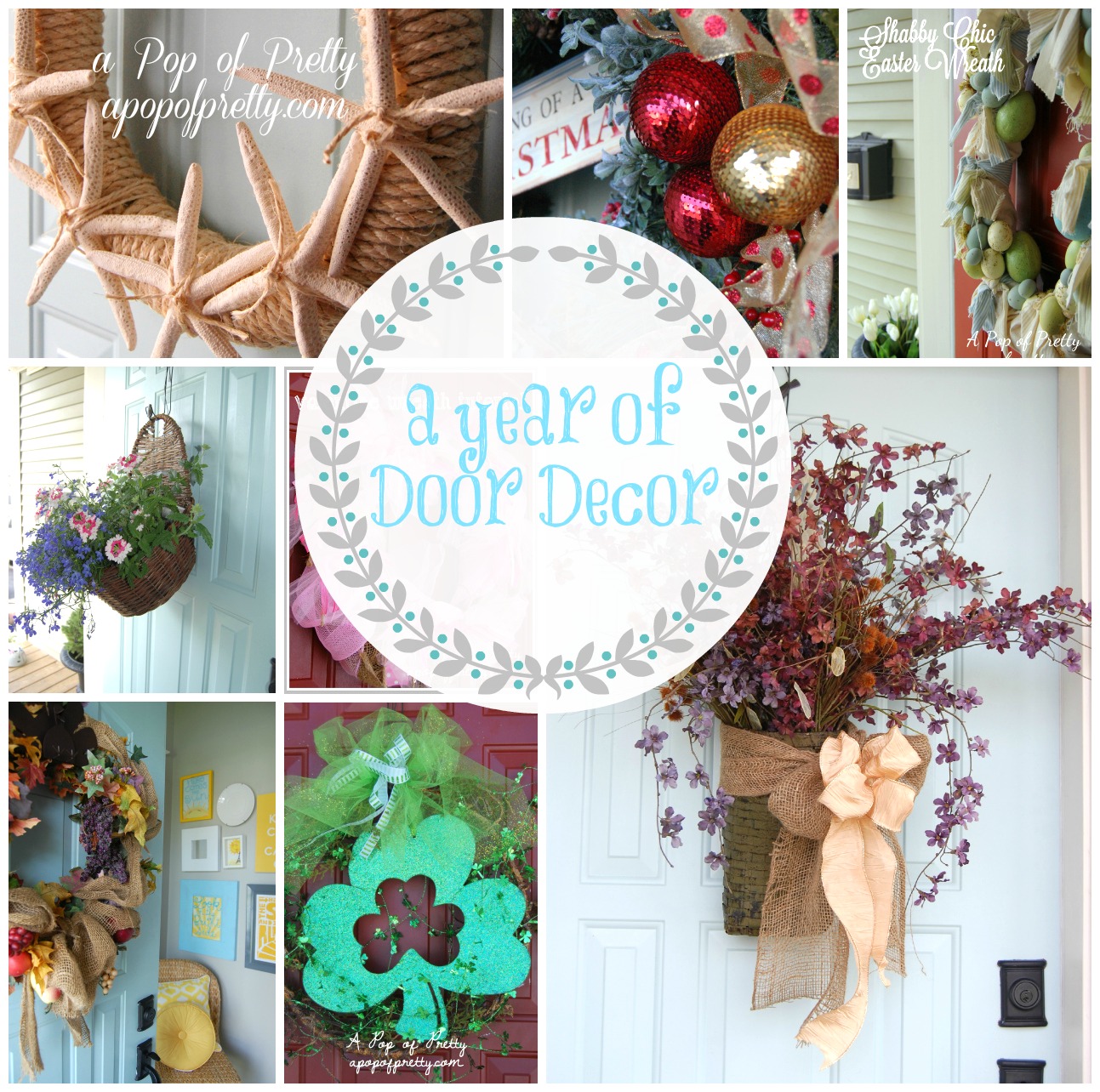 A Year in Seasonal Mantels: 2011