This post was most recently updated on September 22nd, 2019
I now know something you guys who've always had a Target store already know: it's going to make me a lazy crafter!  For example, these Valentines ideas…
Target is new to Canada, and our local Target store opened here this Fall. While there's been starts and stops with re-stocking inventory, I've been loving their seasonal decor.  I was all over their gold and white Christmas decor last month, and now I've totally fallen for their Valentines ideas for decorating.
Normally, I make something for my door like the pretty pink ribbon, tulle and burlap wreath from last year.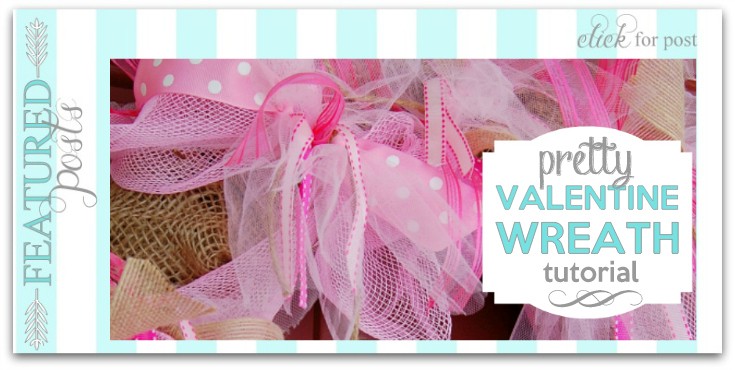 But to be honest, once I saw this cute yarn-wrapped heart from Target for under $10, it seemed a whole lot easier than digging last year's wreath out of storage, or crafting something new!  I couldn't come close to buying the supplies for this cutie at that price.  All I did was add the pink ribbon it's hanging on from Michael's. Sure, I missed out on the fun of making something, but I can easily find somewhere else to put my time!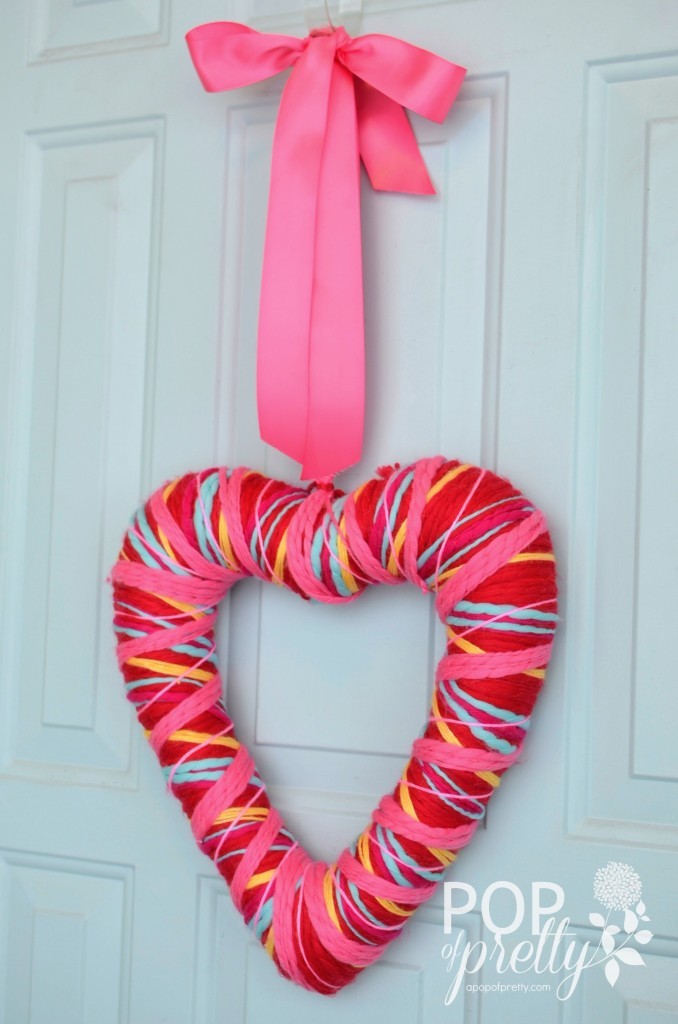 They had some other matching things too, like a felt heart garland on grosgrain ribbon, and wooly felt hearts which I also used on the front porch.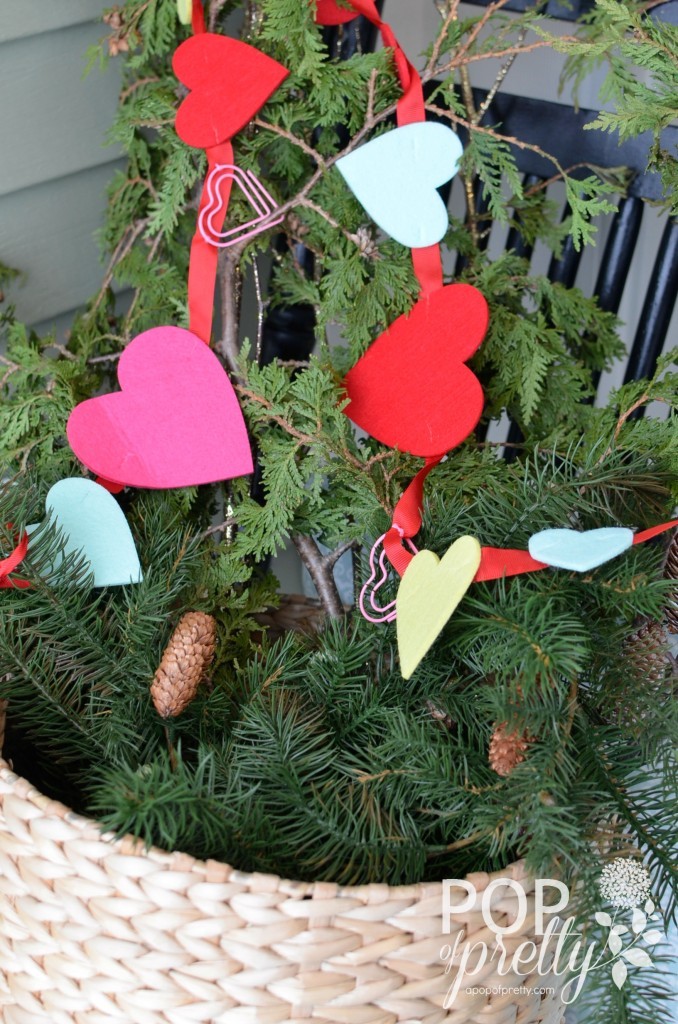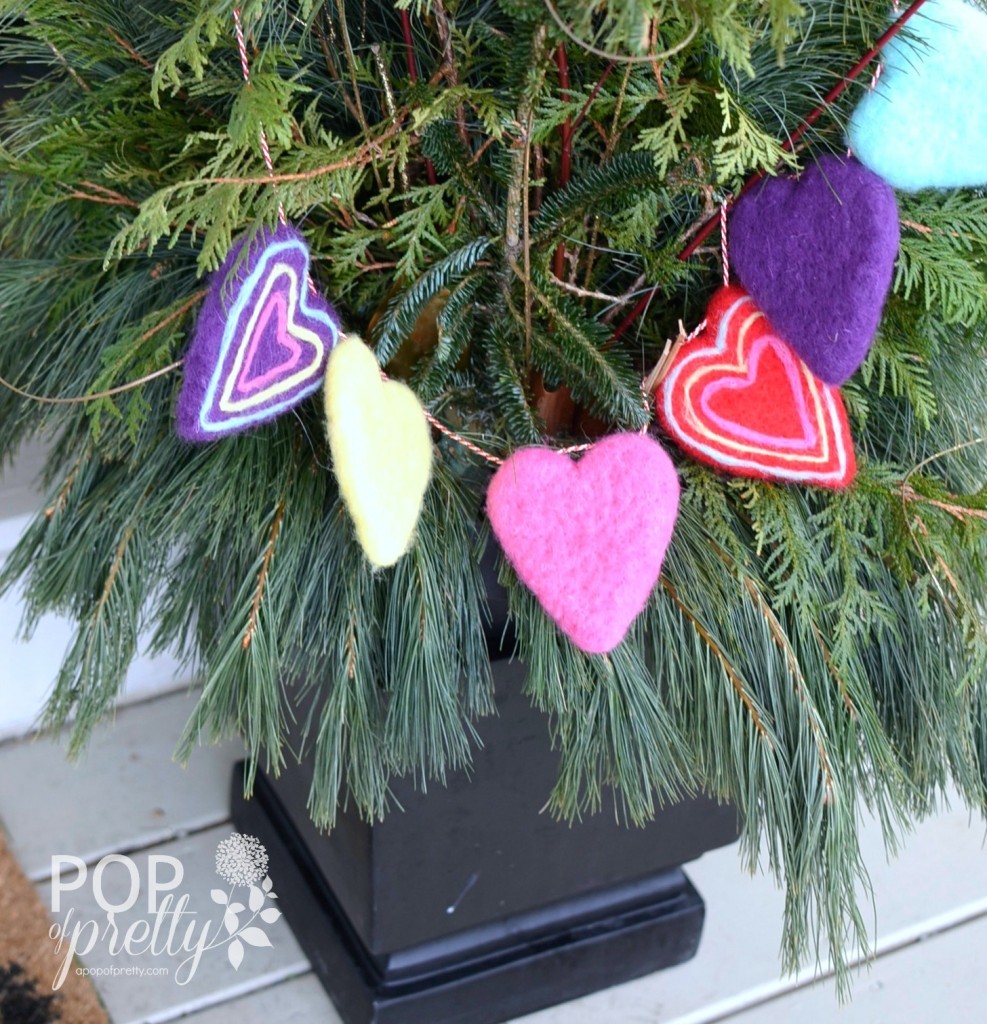 So…I must ask you experienced Target shoppers – does the thrill of finding something cute at a great price ever get old, lol? Oh wait, I think I know your answer! It comes in form of a ubiqutous hastag seen on my Instagram feed daily#targetdiditagain!
I know I haven't been around much in January, but I've been getting my own house in order (lots of organizing) and getting fueled up for 2014.  I've got lots to show you in the coming weeks and months, so I hope you'll stick around! I appreciate it every time you visit!
(P.S. This blog post wasn't sponsored by #targetcanada, although if Target wanted to send me some decor products to try out, I'd be all over it <<— shameless plug.)
K.