This post was most recently updated on September 22nd, 2019
Better late than never, right? I finally managed to do a little last minute Valentines Day decorating over the past few days.  Things have been busy-busy here lately, and if you follow me on Instagram, you might have noticed I was away for a few days last week.  I thought I might be able to swing right past the 14th without the kids noticing that the only heart to be found around here is on our front door.  But I've kinda set myself up for the expectation that there'll be decorations for just about any occasion around here.  So when Miss G asked when (and not if) I was planning to decorate for Valentine's Day, I figured I'd better not disappoint her.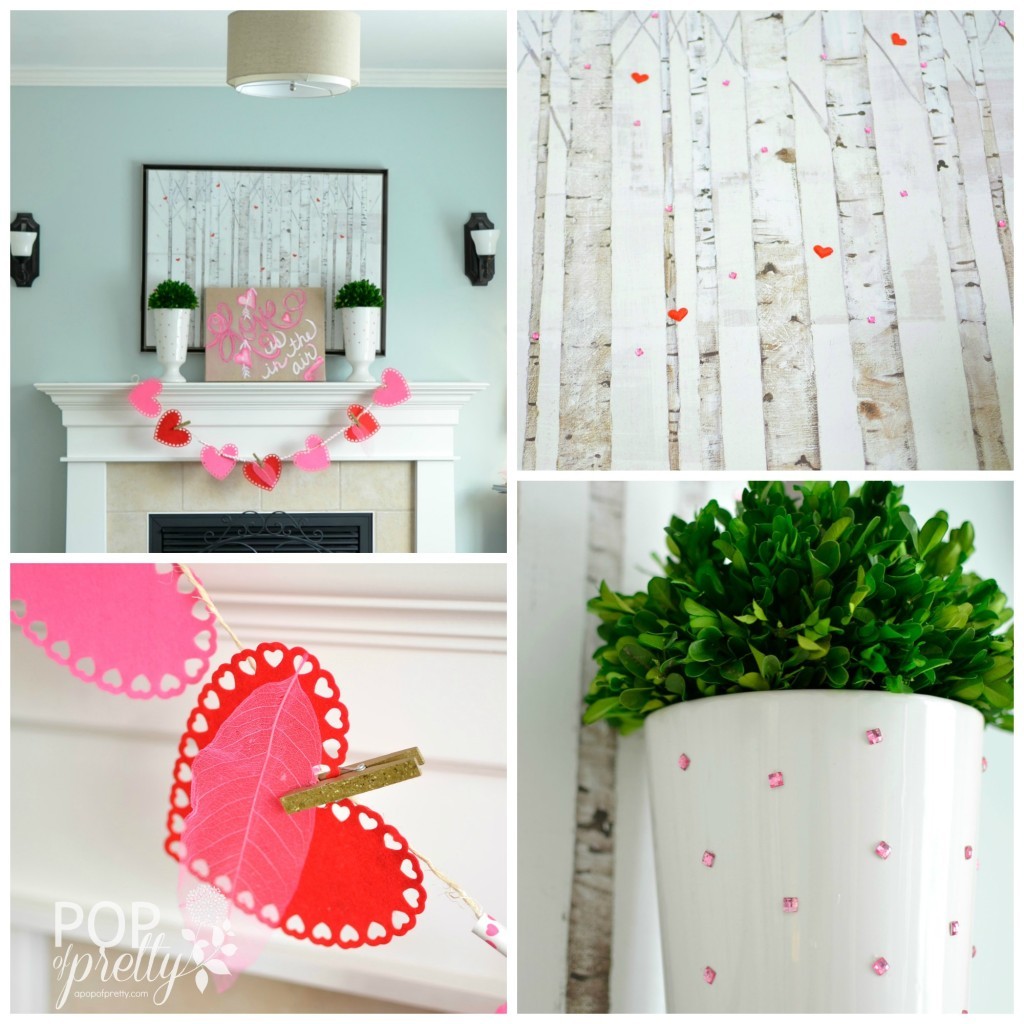 I made a fast and easy Valentines Day banner for the mantel with a few craft supplies.  I strung some felt hearts (which I found at Michaels, but you could easy cut some from felt) on twine and added some pretty embellishments like these pink 'feathers', along with gold, glittered clothespins which I've had since Christmas.  I also cut some paper Valentine straws to cover the twine in places.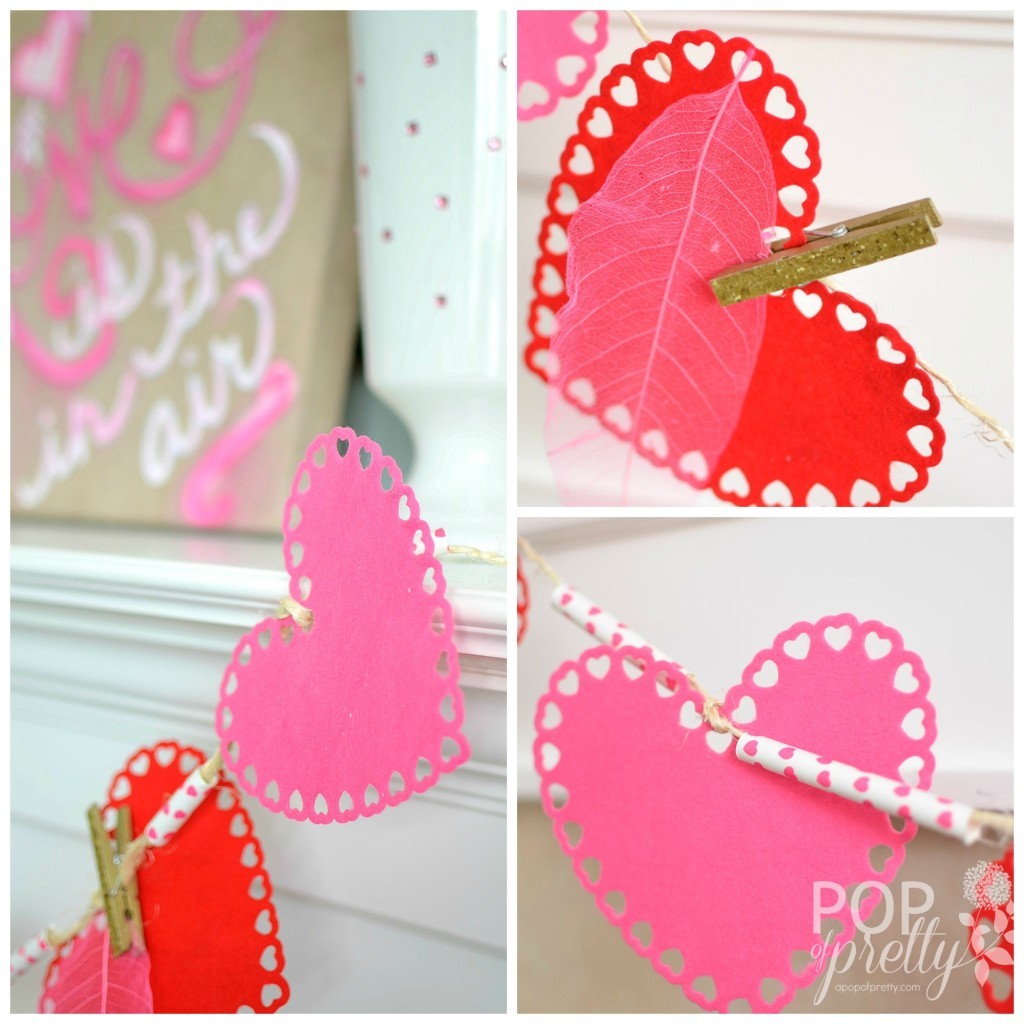 To add a little Valentines Day decorating pizazz to the plain, white vases on my mantel (see Winter Decorating Detox: Less Glitter, More Order!), I simply added some pink gem stickers which can be easily removed later.  I also decided to do the same with our white birch tree print which was already hanging above the mantel.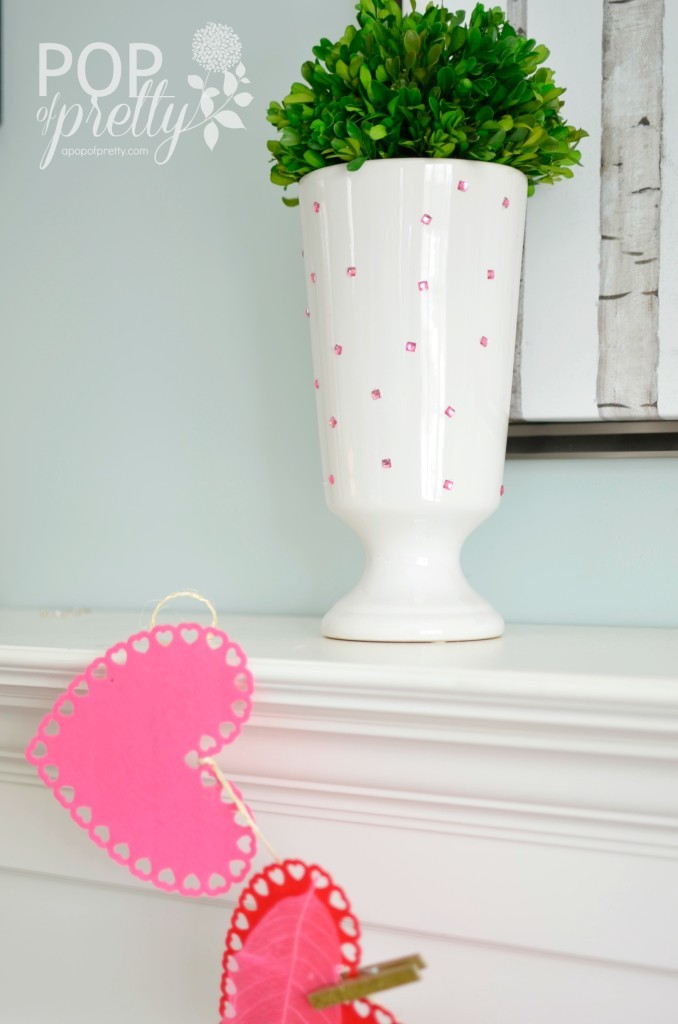 I thought it could use a little more bang, so  I quickly painted this little "Love is in the air" burlap canvas.  I used a Sharpie to hand write the quote, then I painted over it with craft paint and a fine-tipped paint brush.  At the end, I spritzed it with some diluted paint to give it a softer look.  It ended up looking like graffiti…which was not the look I was going for, lol. I was going to call it an epic "fail" but my 9-year old was watching me make it and thought it turned out "awesome".  (She's so sweet.) So I felt compelled to – in the words of Tim Gunn – "make it work"!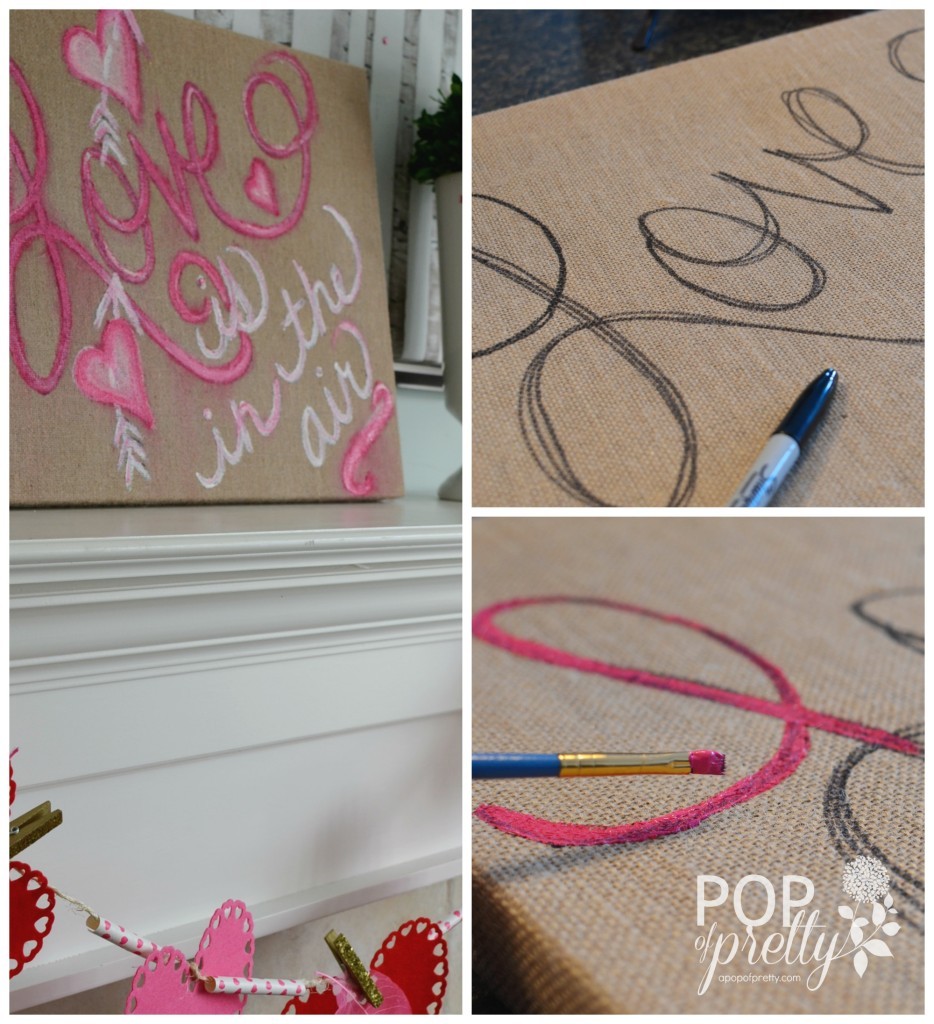 So there it is – my last minute Valentines Day decorating ideas!
You can check out last year's decorating by clicking below…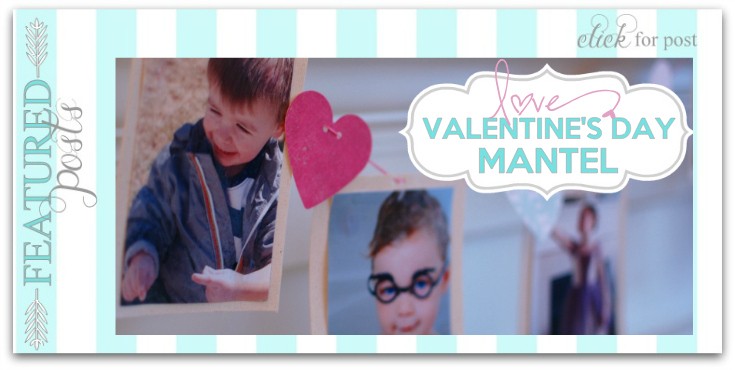 Whatever your plans are for Valentine's Day, I hope it's filled with lots of love!
Until next time,
Kerri