Currently viewing the tag: "DIY Wall Art"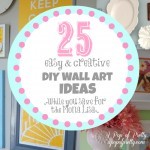 When I first did a round up of  10 DIY Wall Art Ideas last year, I was amazed at how many of you out there were as interested as I am in creating wall art yourself (without being an artist). Since then, I've completed more of my own  wall decor projects, and I also did a whole series on the topic of DIY Wall Art Ideas back in October 2012 as part of Nester's annual "31 Days" party .  So if your Christmas and holiday decor is now put away, and you are staring at a few blank walls, you might be interested in this new round-up of more than 25 diy wall decor ideas, which draws on all of my related blog posts in 2012.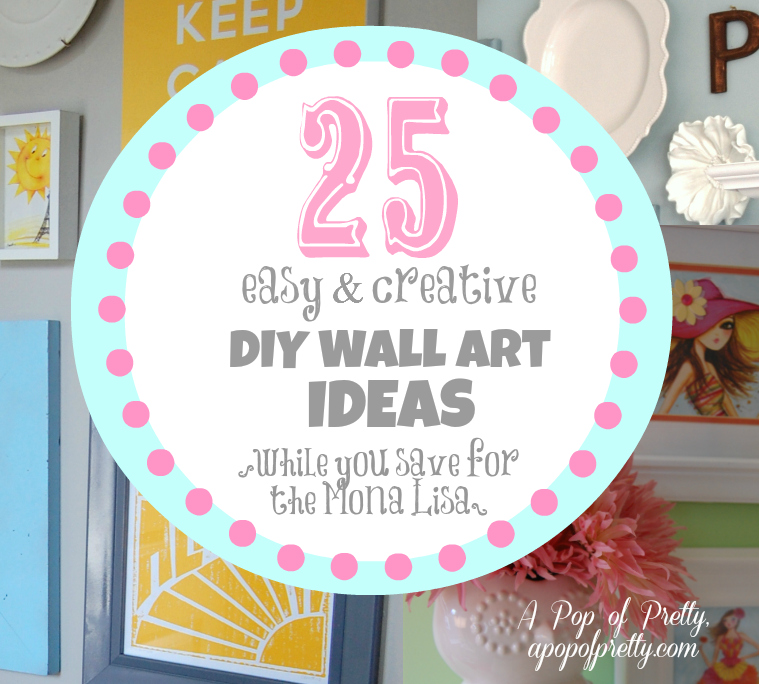 Just click on the picture or the link to take you straight to the post for more details!

Hope this list of diy wall decor is inspirational in some small way!
Until next time,
Pin It
Welcome to A Pop of Pretty, a Canadian home decorating blog that chronicles my love of home decor and pretty things.  I'm out to prove (mostly to myself!) that a pretty home is still possible amid the circus of 3 young kids, including twin toddlers. {More...}

Archives