This post was most recently updated on September 23rd, 2019
If you read my blog last Christmas, you might remember that I created a full-on Dr. Seuss-themed Christmas tree for our basement family room!  Well, it's up again (yay!), and we're still just as excited about it.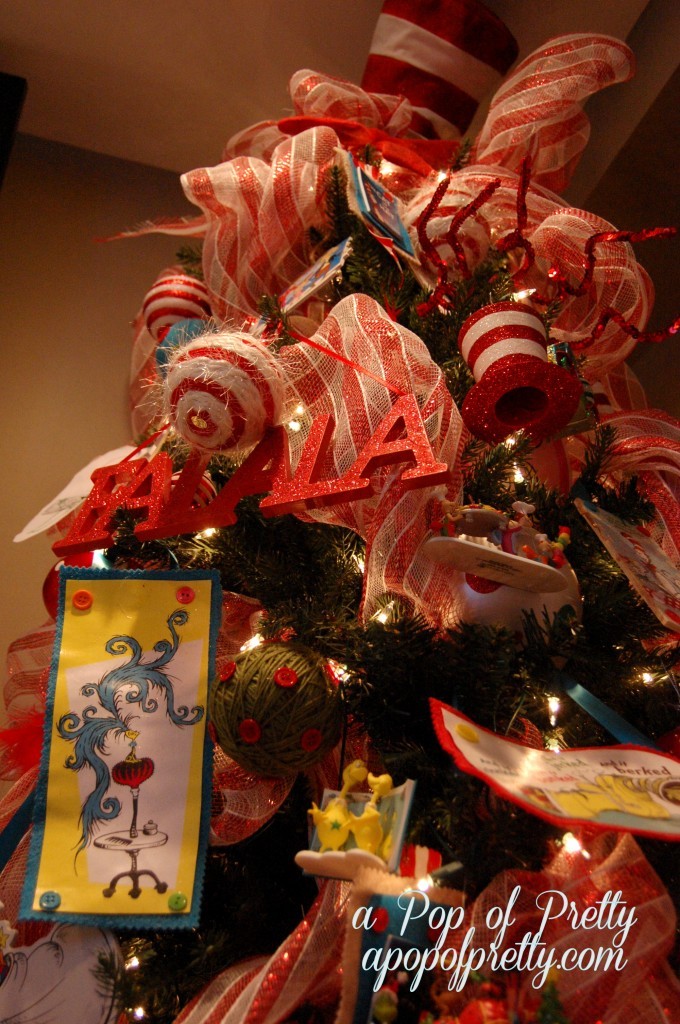 The best thing is that this year, our 3-year old boys really 'get it'.  Last year, they were kind of oblivious.  But now that they love "Cat in da Hat", looking at the tree brings them endless enjoyment.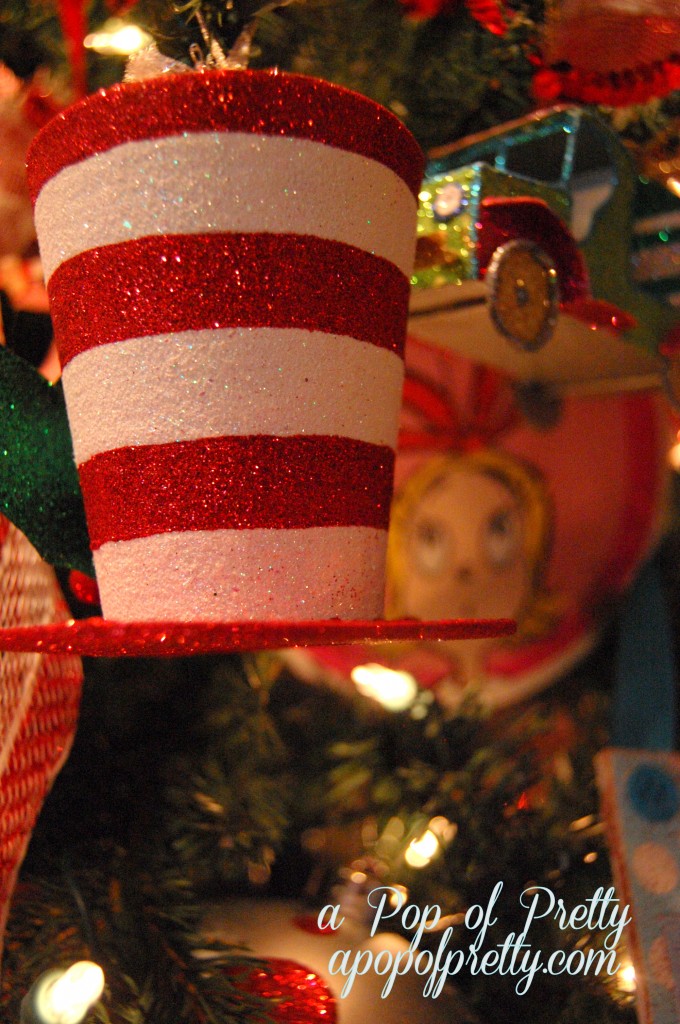 I didn't make anything new for the tree this year.  I think I maxed out on handmade Dr. Seuss decoration ideas last year! (You can find a tutorial on how to make my Dr. Seuss decorations here.) But I'm loving the Dr. Seuss themed ornaments that I received last year as gifts, and a couple that I bought recently.  So, for those of you who haven't seen last year's posts on our Dr. Seuss tree, I thought I'd share some more pics!
Although it's not strictly a Who-ville Christmas Tree, we definitely have lots of Grinchy ornaments on it! There's The Grinch, Cindy Lou Who, Max the Dog, and a bunch of Whovillers. The Grinch Who Stole Christmas (with Jim Carey) is our 8-year old daughter's all-time favorite Christmas movie.  OK, I'll admit, I seriously LOVE it too.  It's hysterical. ("Holiday, whoby whaty?!?" Classic!)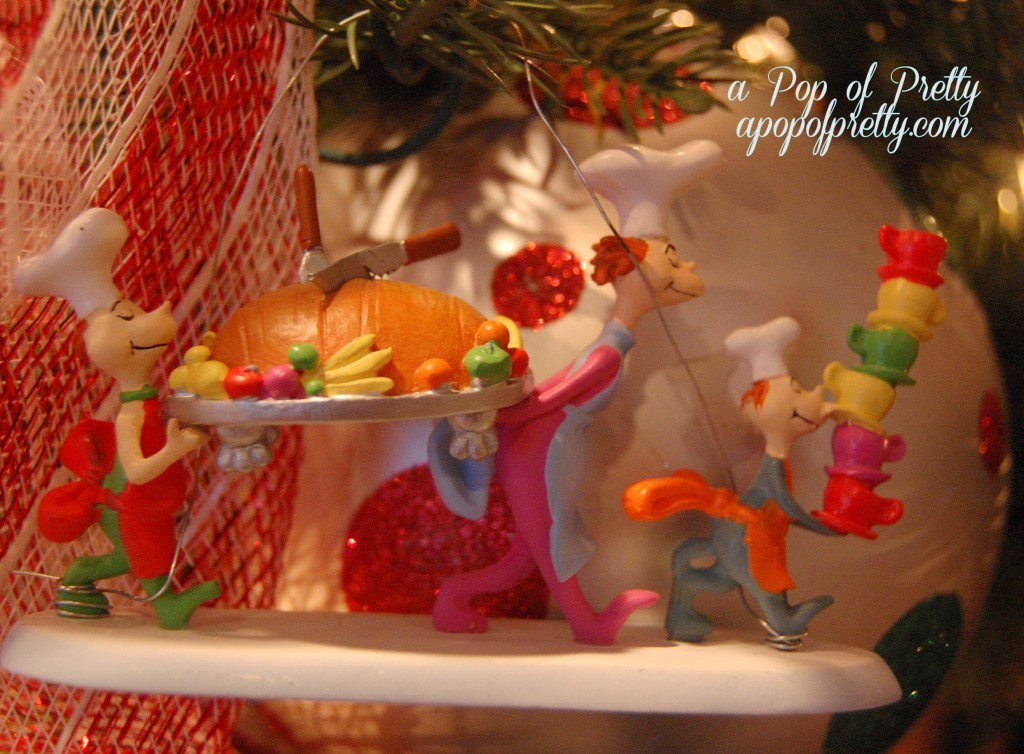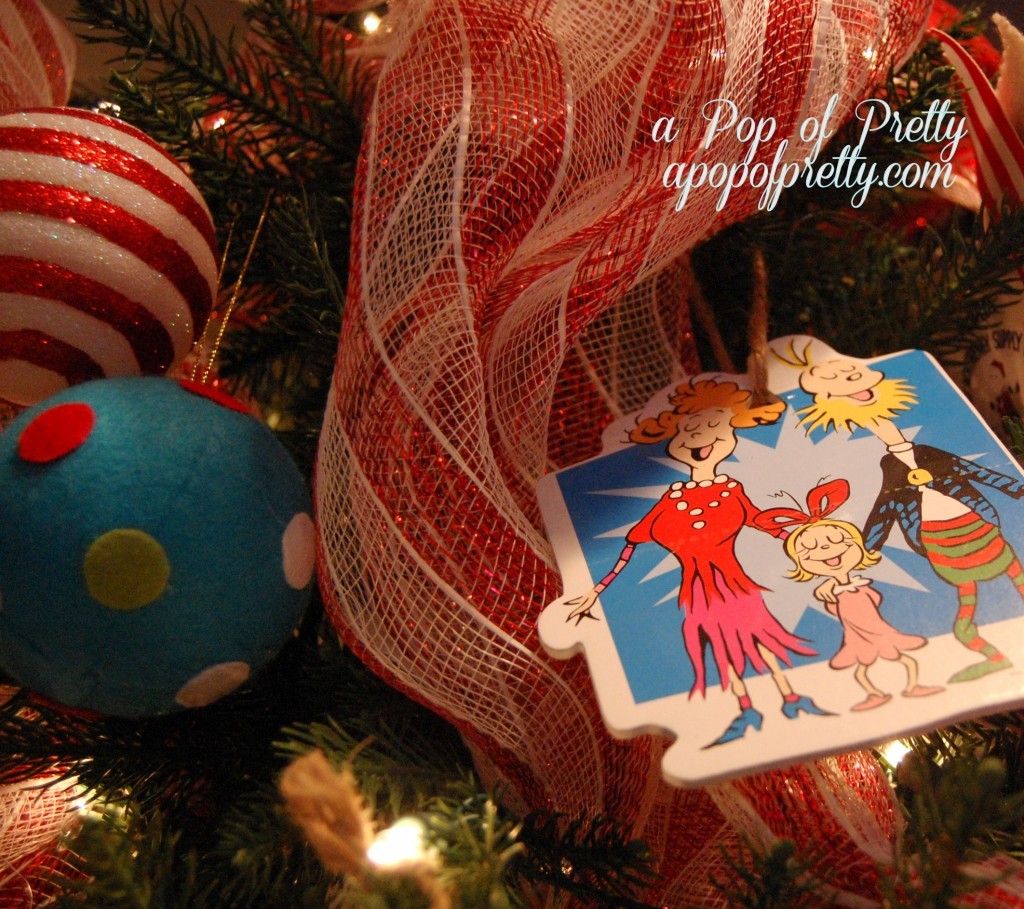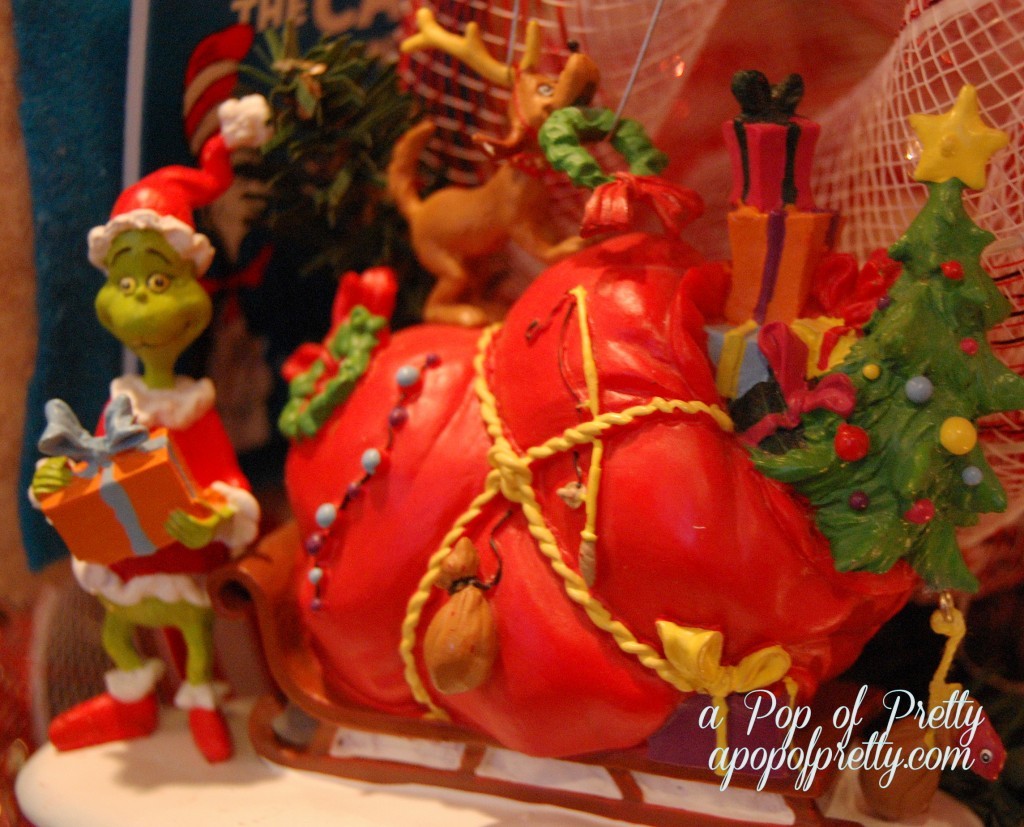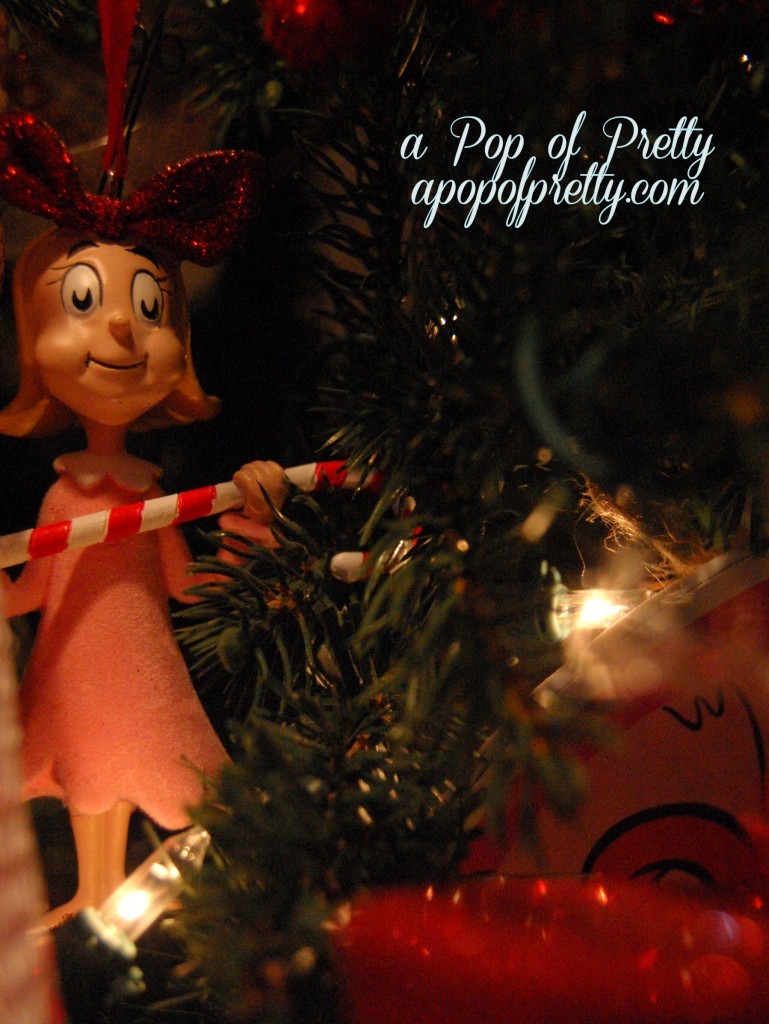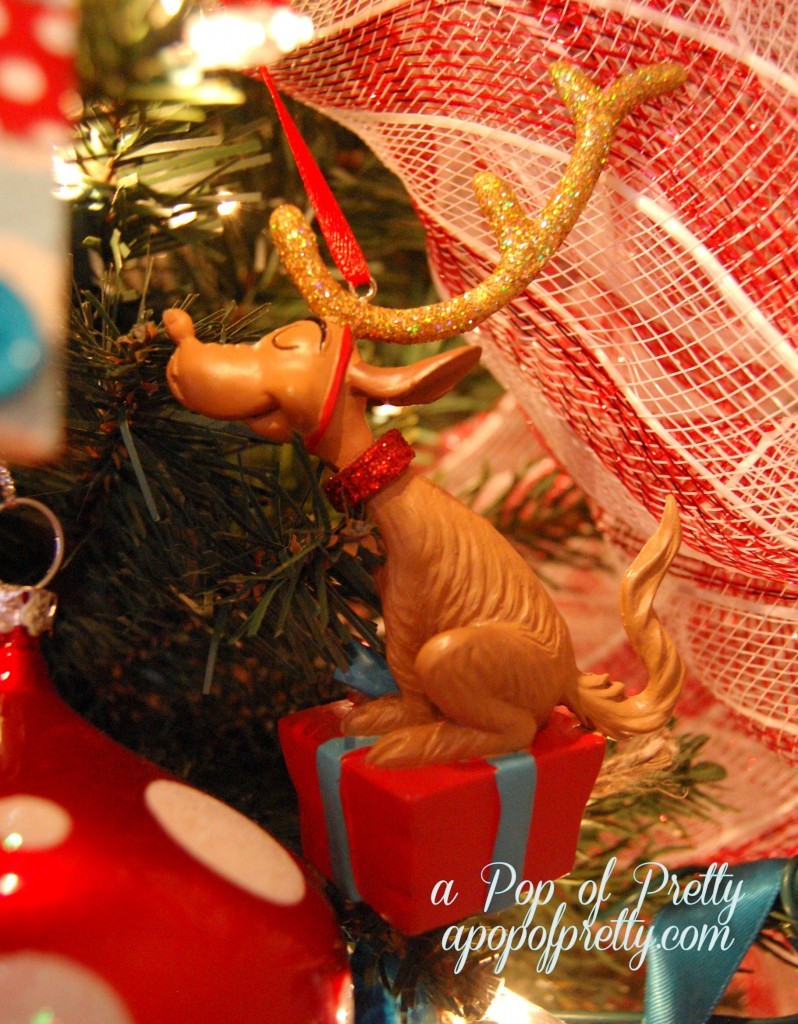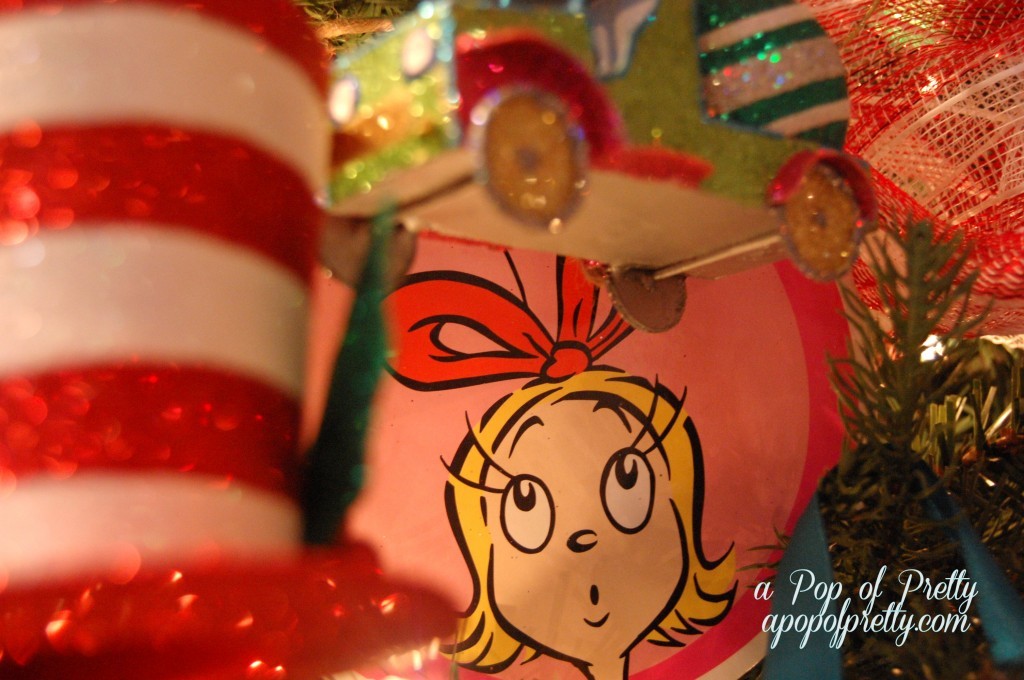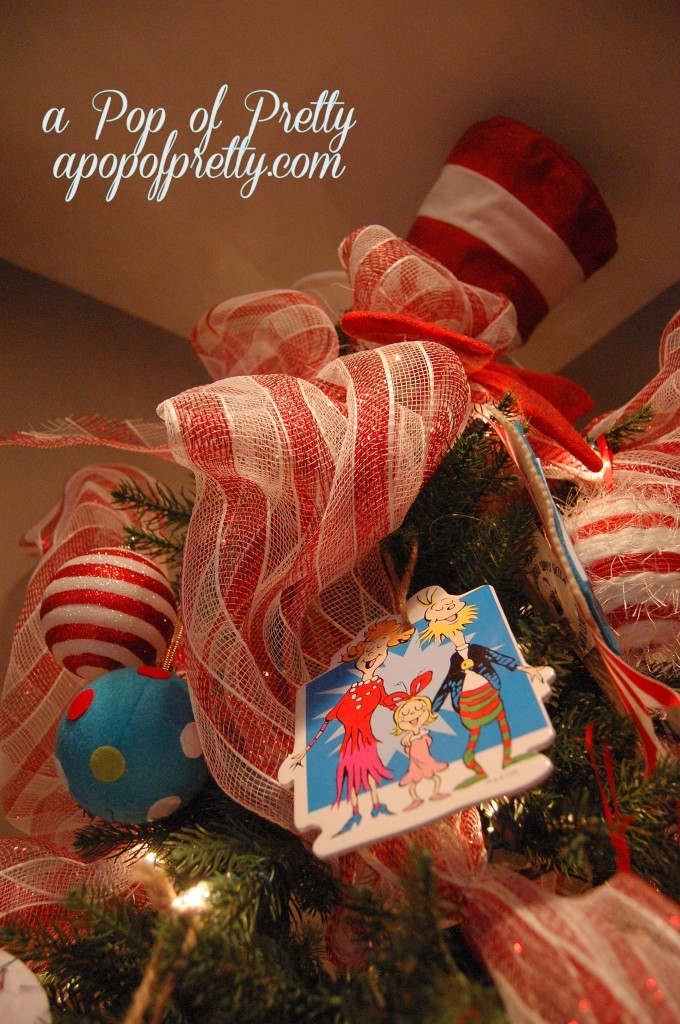 In addition to Grinch decorations, there are bits of almost all the most popular Dr. Seuss books throughout the tree, like Cat in the Hat, Green Eggs and Ham, and lots more.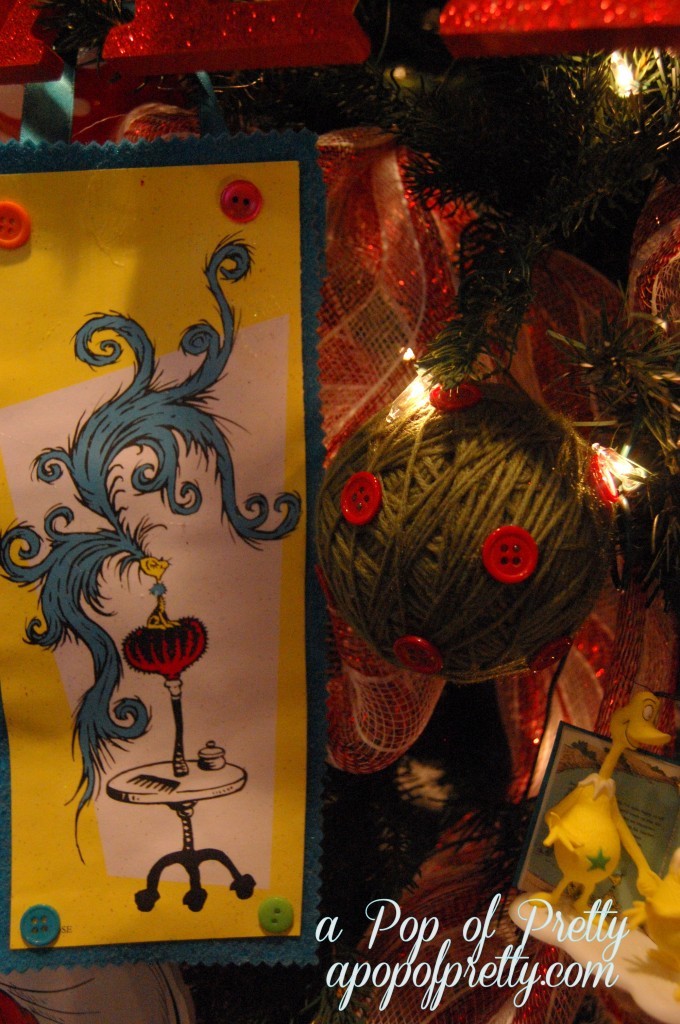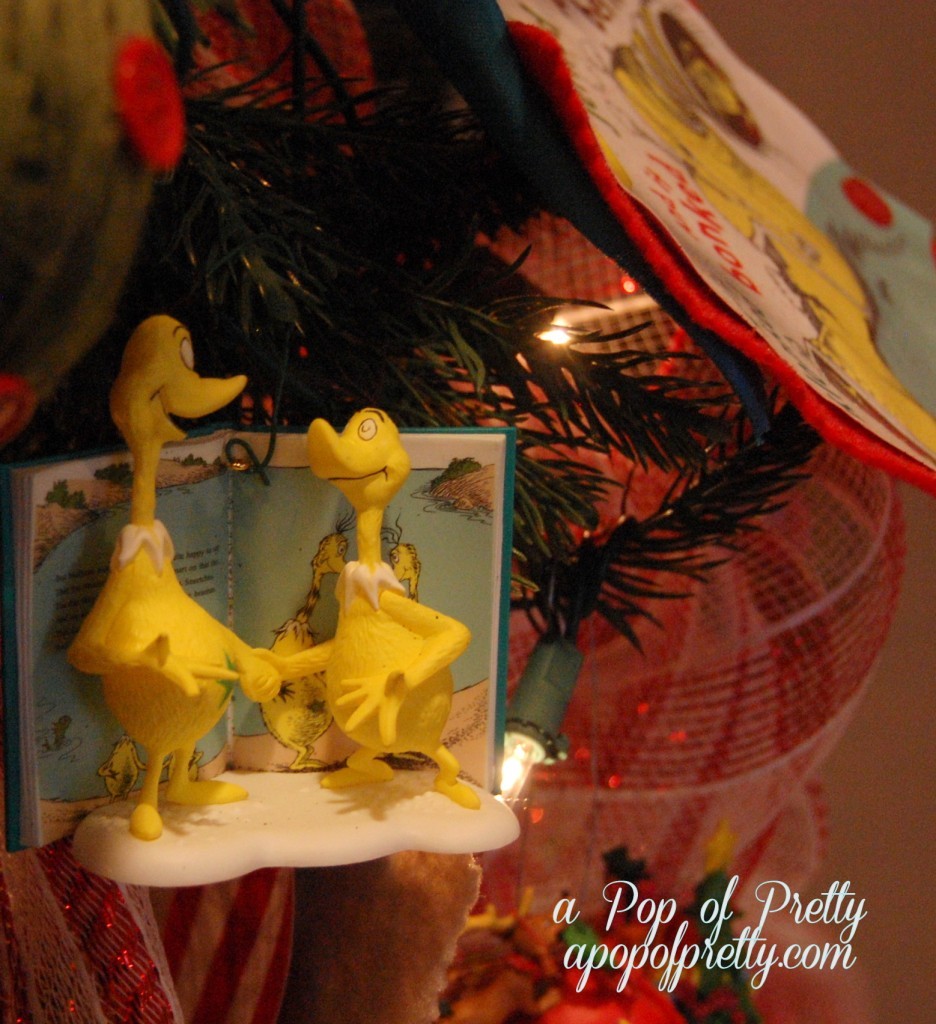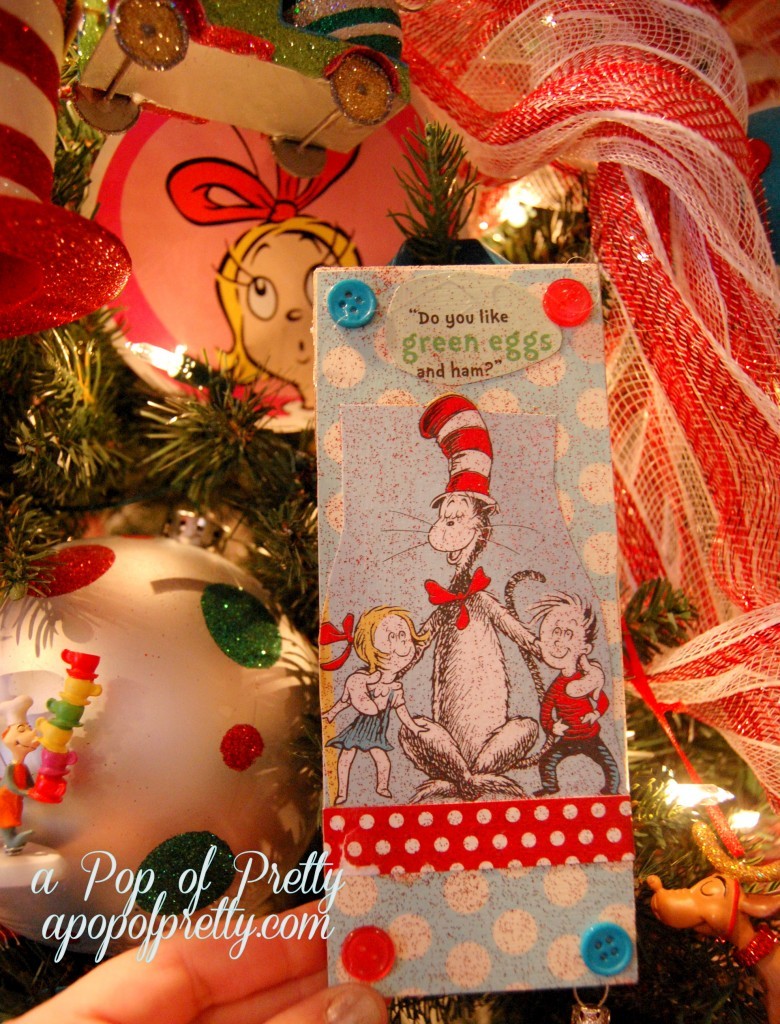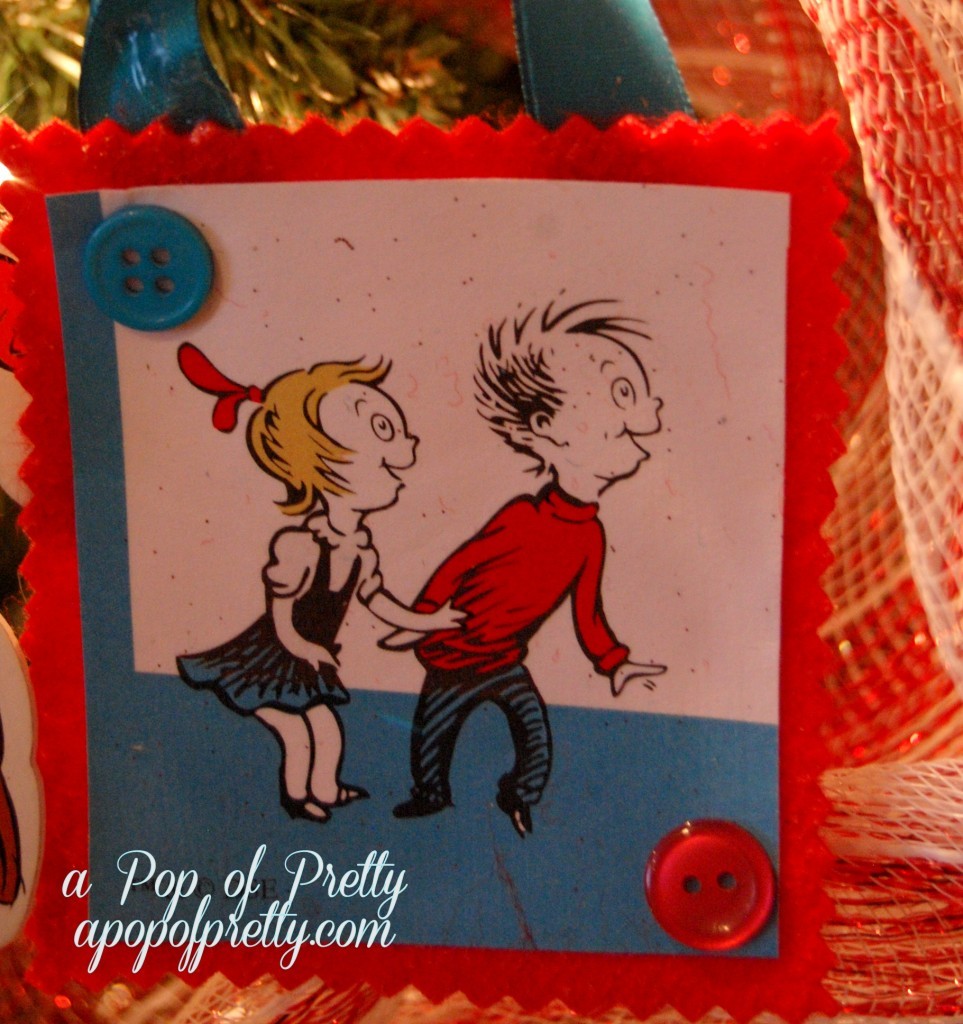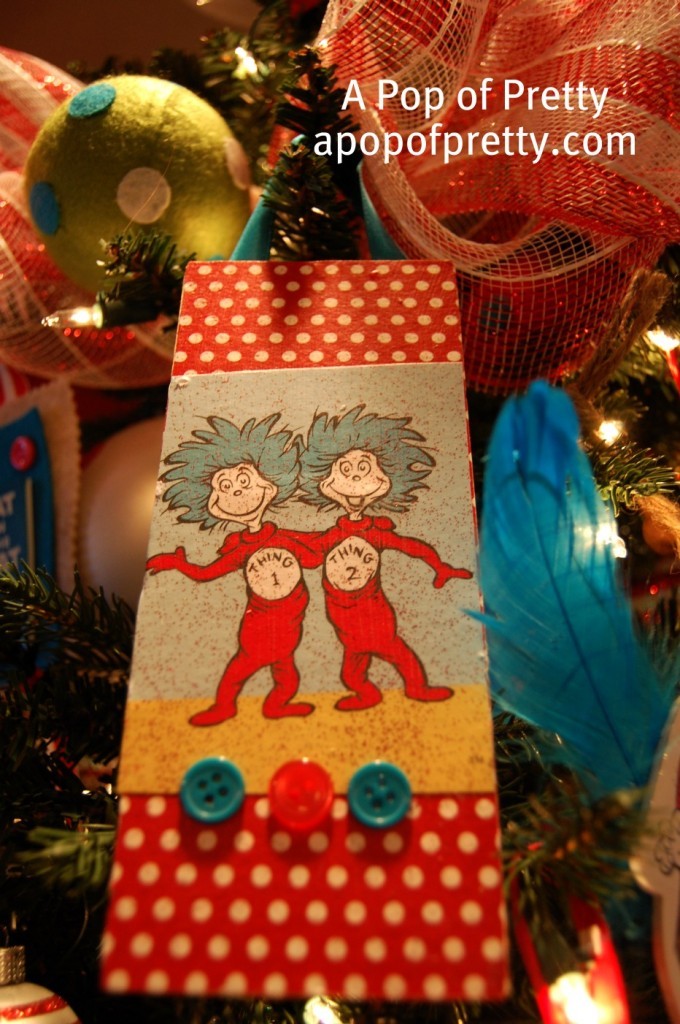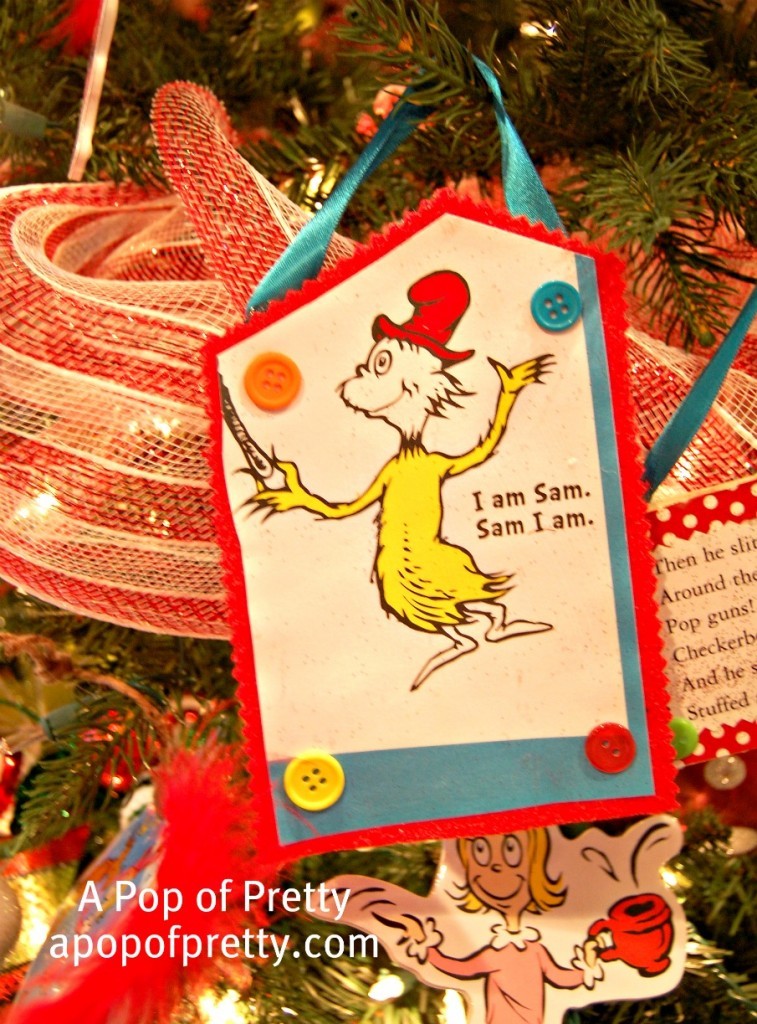 And, of course, we topped it off again with the glittered up Cat in the Hat's hat and bow-tie!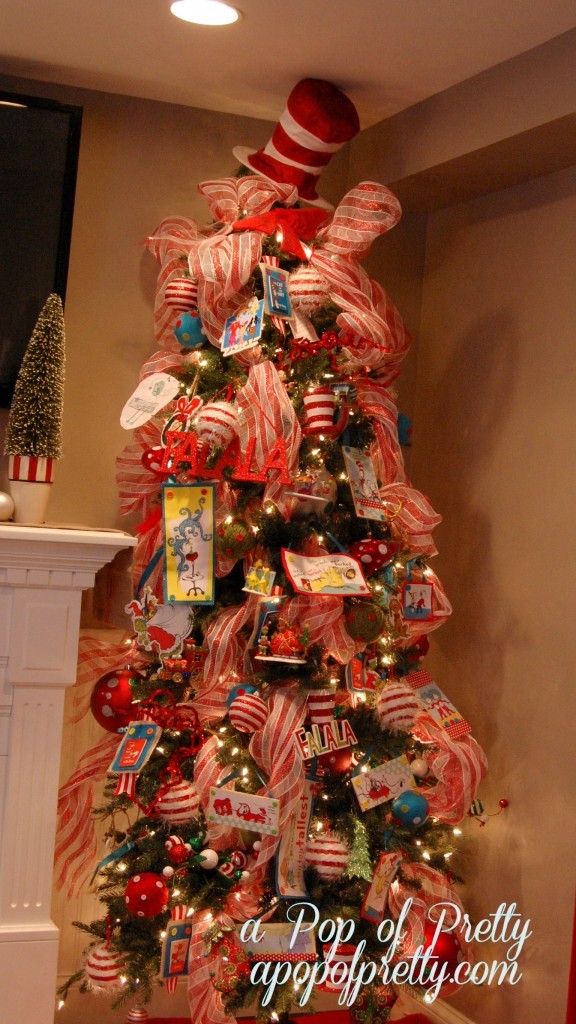 This tree is a lot of fun to decorate (and collect for), and it makes our kids smile.
Mission accomplished ;-).
Until next time,