This post was most recently updated on September 23rd, 2019
Hello again!  I just remembered that Rhoda (from Southern Hospitality) is having a 'Christmas vignette' link-up today, so I thought I'd pop back and show you how I styled up a little cabinet in our living room for Christmas.  I just realized, that sentence sounds a bit like gobbly-gook. If you have no idea what a 'vignette' is, or a 'link up' for that matter, not to worry!  There's not going to be a test at the end of this post, lol.
For this Christmas "vignette" (display), I tried to carry our champagne and blue tree colors through to the living room since the whole area is open concept.  The tree is actually sitting in the middle of the living room and kitchen area, right behind that big white post.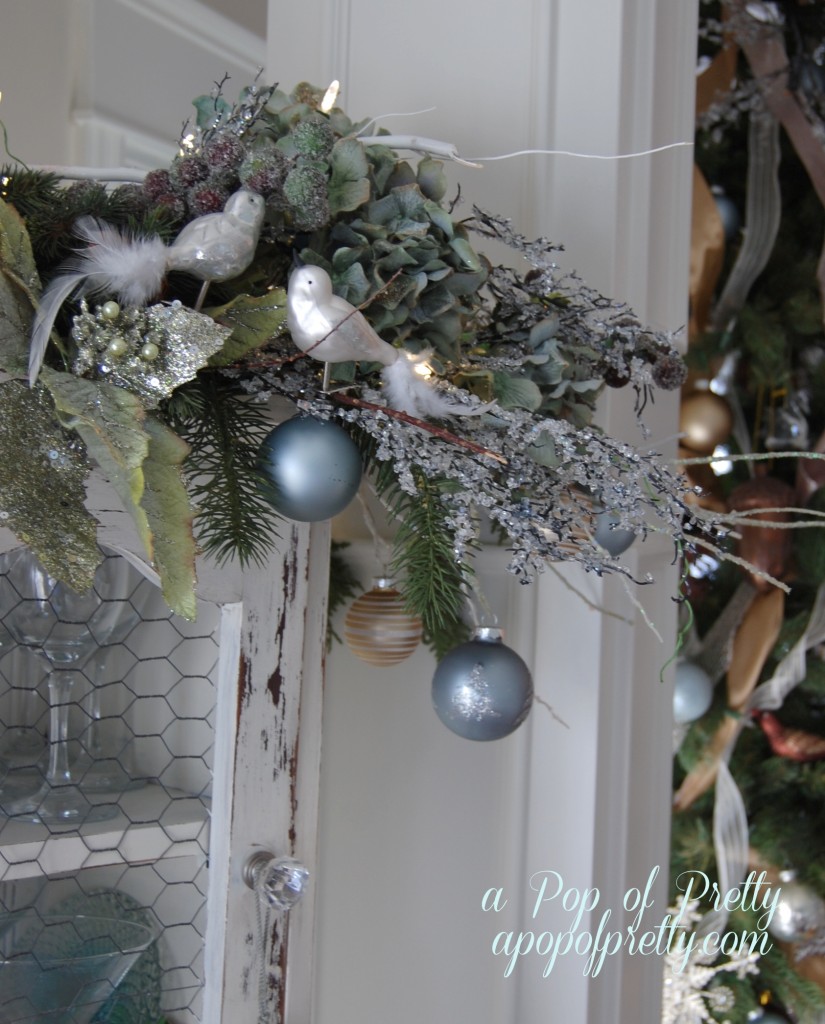 I hung bulbs from some branches, just like I did on our mantel which is just across the room.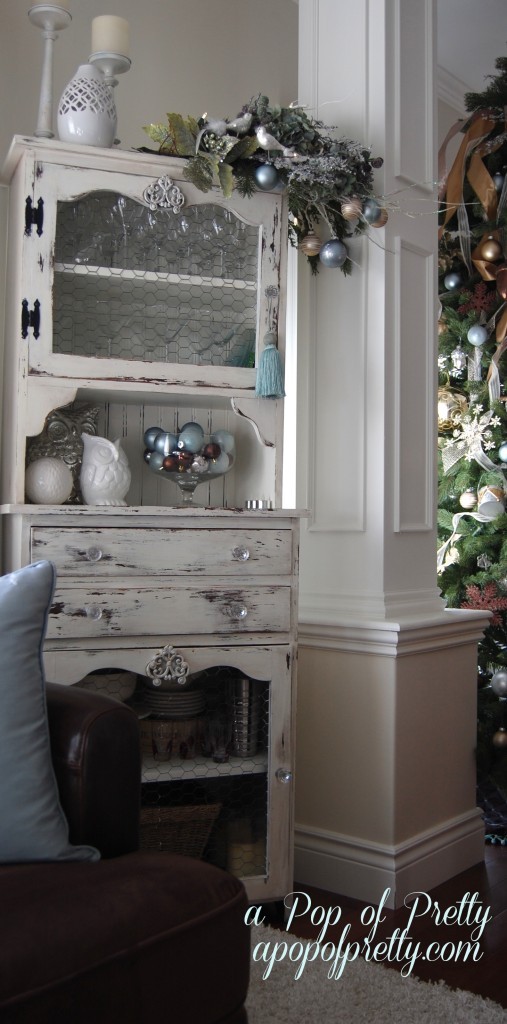 I like how the bulbs seem to be floating. Just like the mantel, it was a little tricky to get everything to stay put without toppling off the side of the cabinet, but I managed to find a way to balance it so that it's pretty secure.  We just won't be able to use our wine glasses or martini glasses during the holidays.  Paper cups it is! Oh, the things we do for "pretti-ness".  I joke, btw.  I can still open the cabinet, but I'm not sure I'd allow anybody else to do it!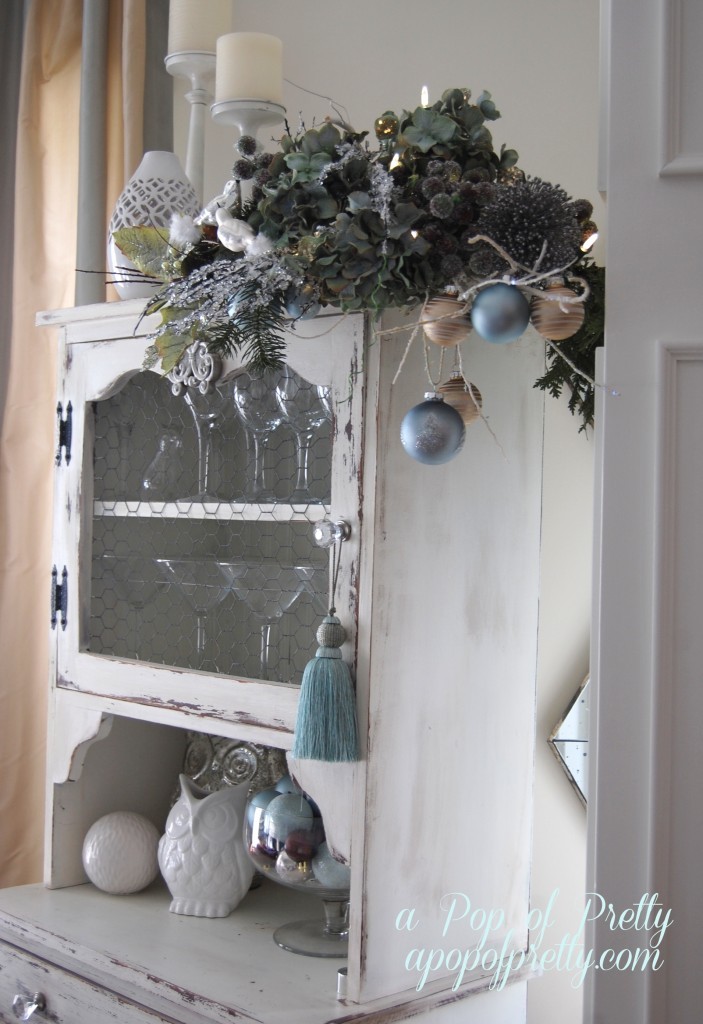 I couldn't help but add my owls into the vignette.  I can pretty much find a way to incorporate owls into any seasonal display! I know owls are oh-so-trendy right now, but I love them anyway. I've also got a bunch of them on my tree, which "owl"have to share in another post!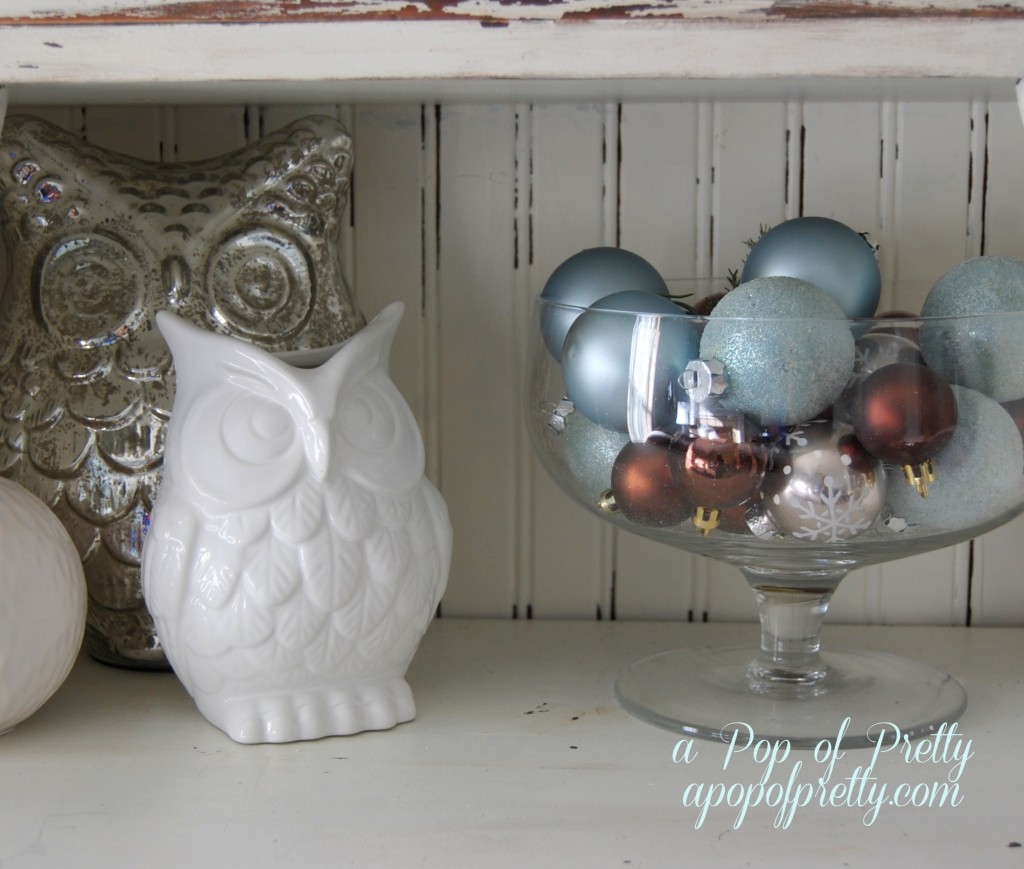 Hope your Christmas decorating is going well, or better still, finished!
Until next time,