OK, so I *think* I'm done with the Christmas decorating.  When it comes to seasonal decorating, I have a slight problem, in case you haven't noticed by now.   I have to make a full stop; otherwise, I could keep going until the 25th! But then I'd have way too much to take down later.  Plus, I have to move on to a million other things on my Christmas to-do list.  Like, for example, I haven't wrapped a thing yet.  Nodda.  I like decorating so much more than wrapping.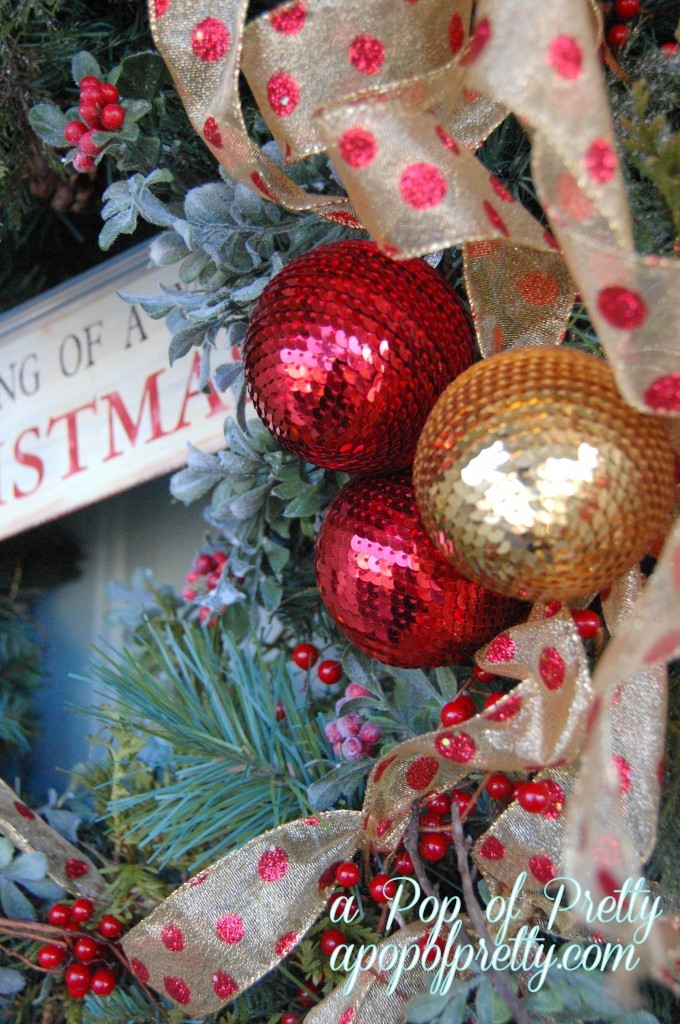 So tonight, to procrastinate on the wrapping a little longer ;-), I thought I'd pull together a summary of all the random Christmas decorating blog posts that I've shared over the past month.  In the home decor blogging world, that kind of blog post is usually called a "Holiday Home Tour". That label is a little misleading in my case.  I am only going to show you the areas of my home that are presentable at the moment.  Unlike a real home tour, I'm going to shield you from the mess of Christmas bins (and glitter) that still needs to be put away!
The Porch
Our front porch is decorated with real greenery, white lights and traditional Christmas colors.  I usually stick to red out there because it's such a festive color, and is easily seen from a distance.  For the first time in a decade, I also used some gold in my Christmas decor this year.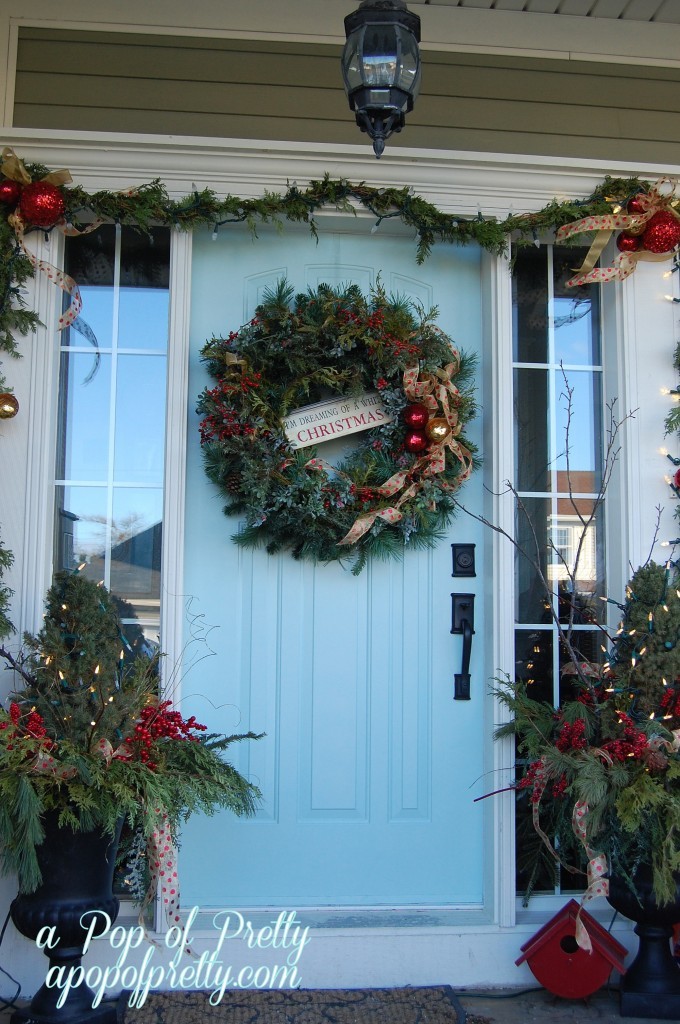 The gold and red polka dot ribbon that I used is traditional, but fun.  I'm a big fan of polka dots!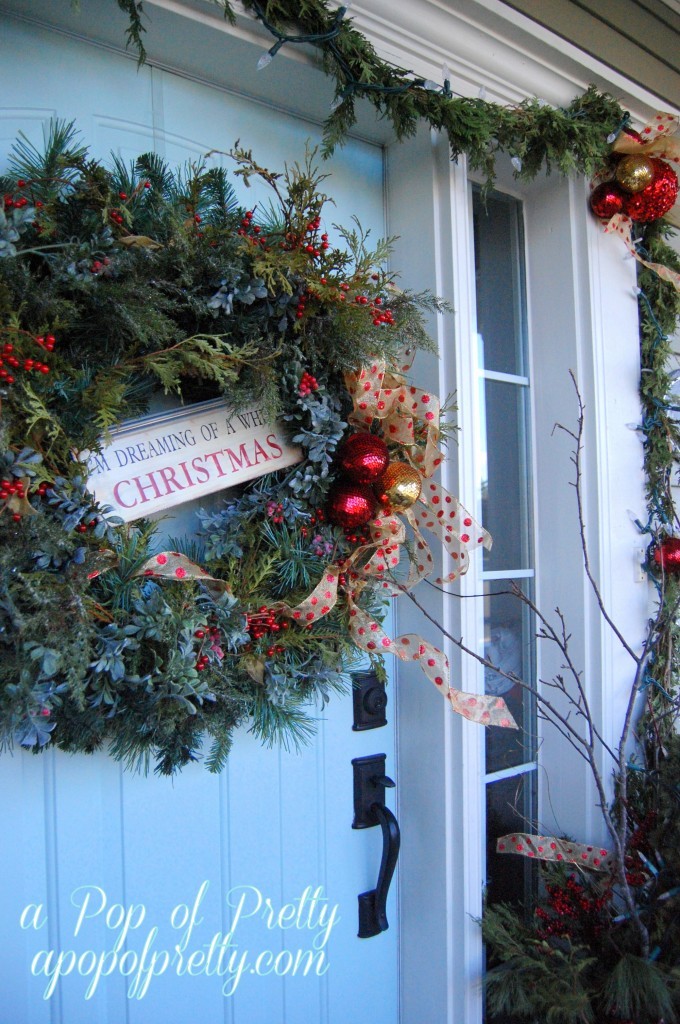 Earlier in the month, I posted a tutorial on how to makeover an old artificial wreath, and create the look of real greenery using just a few sprigs of cedar.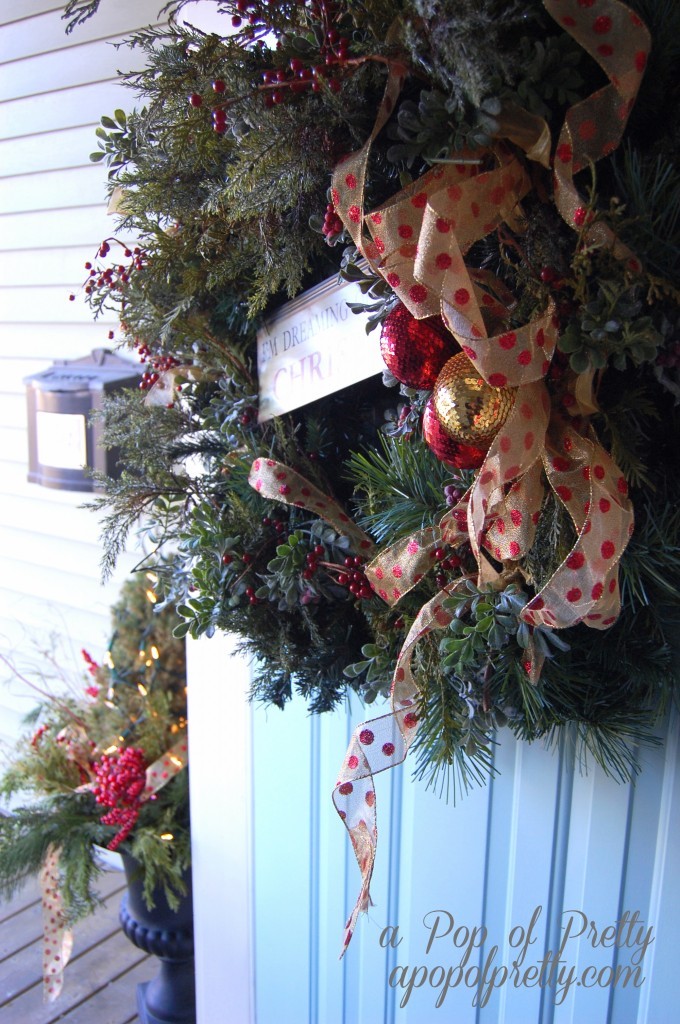 The Tree
Our Christmas tree sits right in the center of our open concept Living Room / Kitchen area. For the first time, I decorated a 100% neutral Christmas tree this year, using champagne, white / cream and chocolate brown.
I also gave a little Christmas decorating tip / tutorial on how I added ribbon to my Christmas tree, which was a little different than in previous years.  Last year, my tutorial on how to decorate a Christmas mantel (including how to add ribbon to a Christmas mantel) was really popular, so I thought this might be helpful too!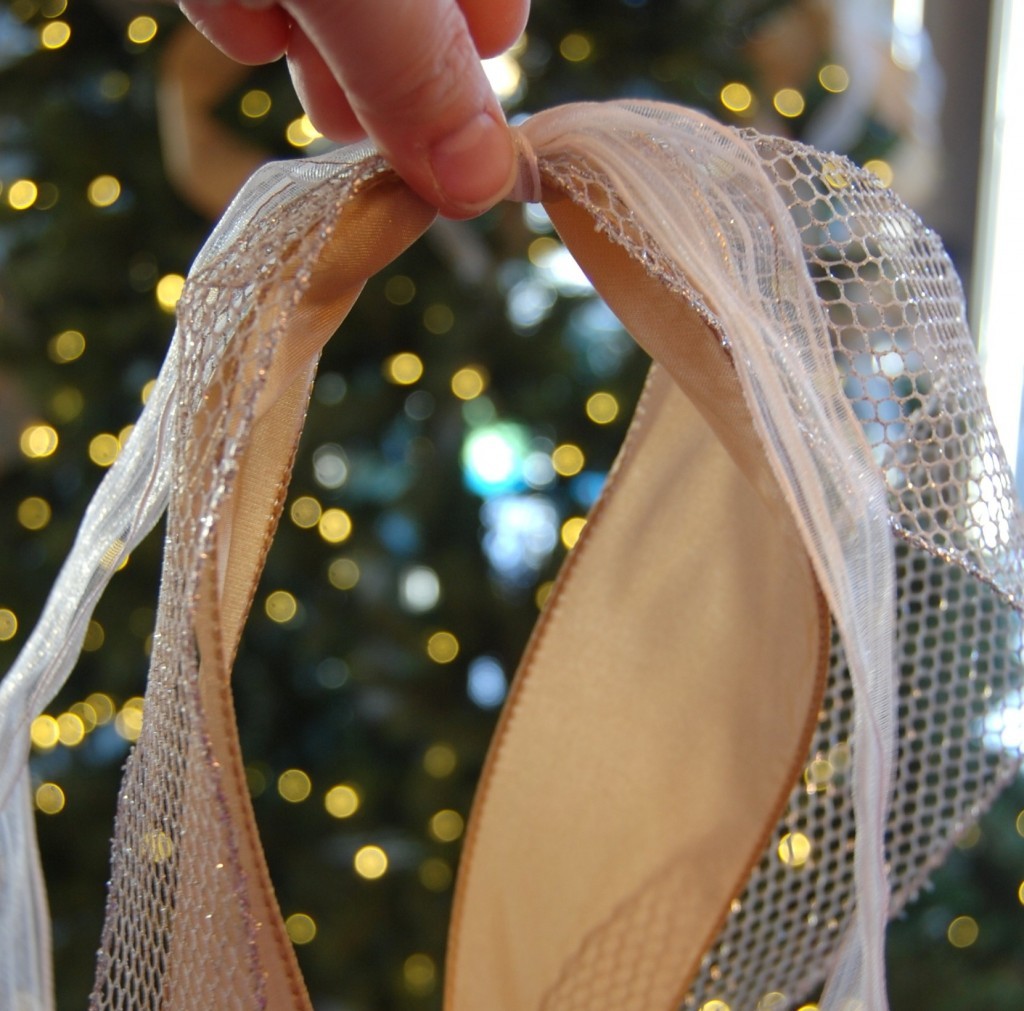 Our 100% neutral tree only lasted a few days! "Neutral"became "bleu-tral" when I added a pop of muted blue to the tree.  It still feels pretty neutral, but the touch of blue blends so much better with the room.