If you read my blog last Christmas, you might remember that I created a full-on Dr. Seuss-themed Christmas tree for our basement family room!  Well, it's up again (yay!), and we're still just as excited about it.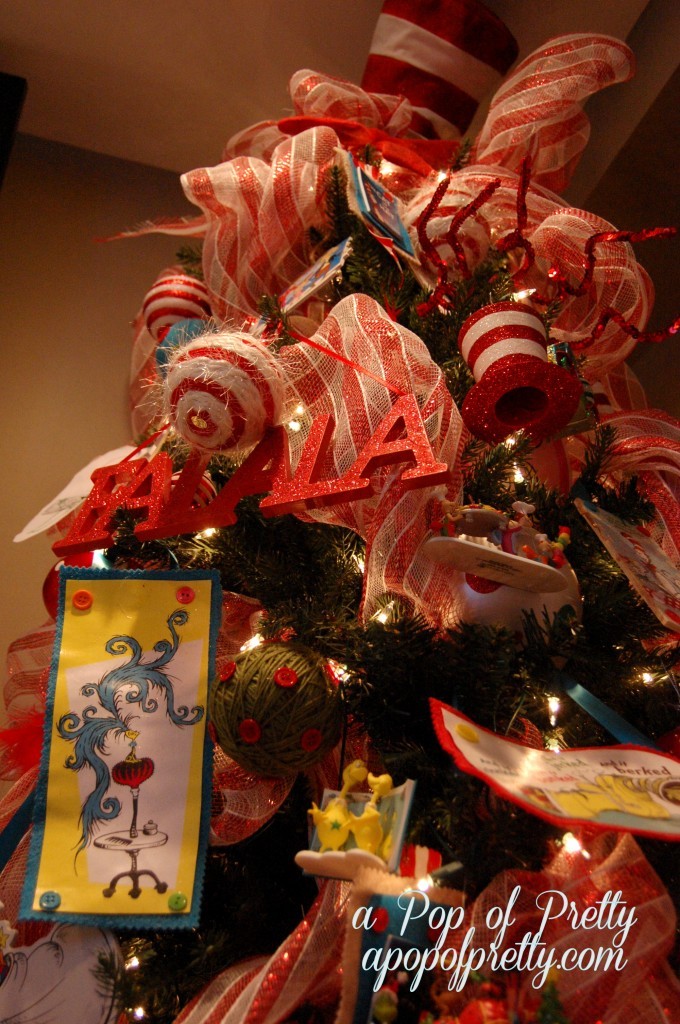 The best thing is that this year, our 3-year old boys really 'get it'.  Last year, they were kind of oblivious.  But now that they love "Cat in da Hat", looking at the tree brings them endless enjoyment.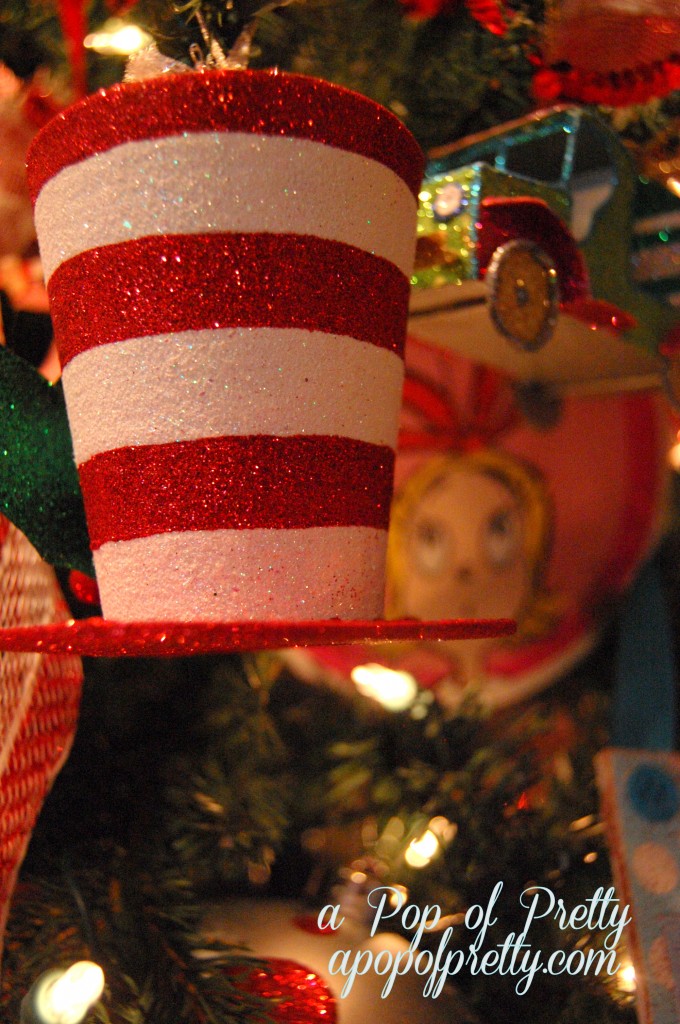 I didn't make anything new for the tree this year.  I think I maxed out on handmade Dr. Seuss decoration ideas last year! (You can find a tutorial on how to make my Dr. Seuss decorations here.) But I'm loving the Dr. Seuss themed ornaments that I received last year as gifts, and a couple that I bought recently.  So, for those of you who haven't seen last year's posts on our Dr. Seuss tree, I thought I'd share some more pics!
Although it's not strictly a Who-ville Christmas Tree, we definitely have lots of Grinchy ornaments on it! There's The Grinch, Cindy Lou Who, Max the Dog, and a bunch of Whovillers. The Grinch Who Stole Christmas (with Jim Carey) is our 8-year old daughter's all-time favorite Christmas movie.  OK, I'll admit, I seriously LOVE it too.  It's hysterical. ("Holiday, whoby whaty?!?" Classic!)