This post was most recently updated on January 1st, 2020
Did you know that you can find free wall art online that you can print at home?  Well, if you are a blogger or if you follow  a lot of blogs, then I know you know this already.  But if you don't fall into that group, then I'm thinking you mightn't be aware that there are many talented bloggers and graphic artists out there who create 'printable' art, and offer it at no charge to their readers simply as a little reward for coming by. (People who blog are such a lovely group, aren't they?!?) These free prints can be easily framed for fabulous diy wall art.
Most free printables I've seen are typography-based or seasonally-inspired, and lend themselves best to a more casual or whimsical style of decorating.  I like that they are easily switched out for other pieces when the mood strikes (which happens often with me!)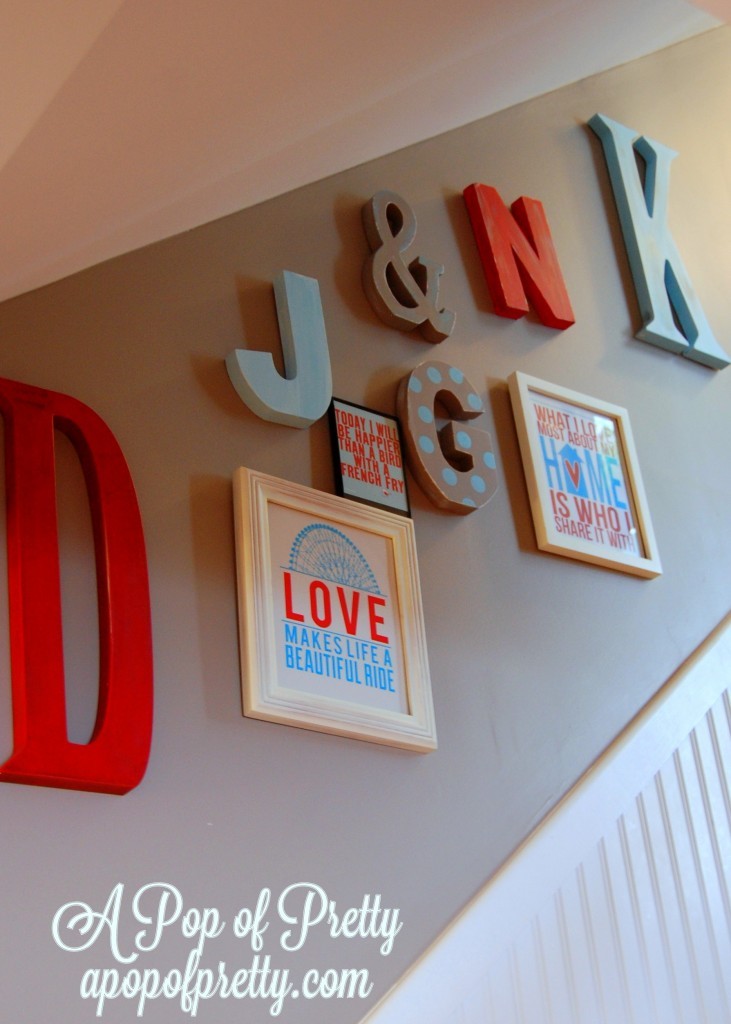 Both of the 8×10 prints in my basement stairwell gallery wall were free printables!  One of my favorite blogs, Eighteen25, created the "What I love most about my home is who I share it with" art.  It comes in several different color combinations. (Click here to go there.)  The other piece, "Love makes life a beautiful ride" was created by  a site called SissyPrint. The free download can be found by clicking here.
If you're not an avid follower of creative blogs, you can search for "Free printable artwork" or "Free printables" in Google or in Pinterest (even better) to find them.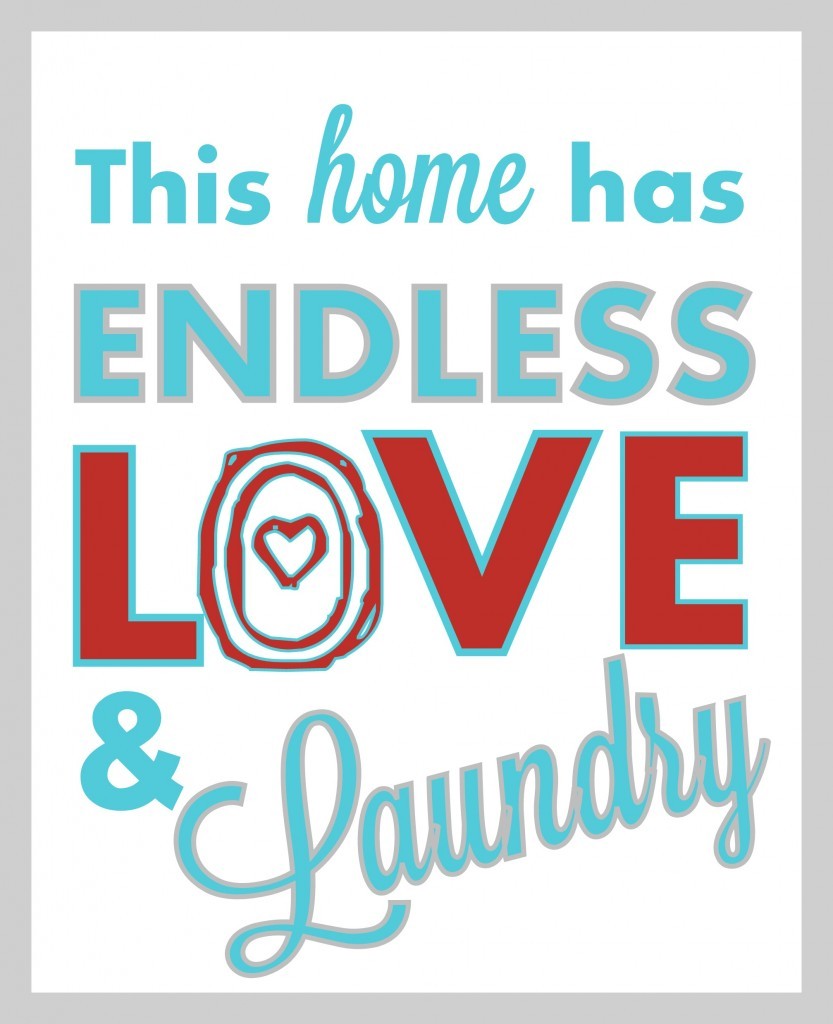 If I can't find a suitable printable for for a particular project I'm working on, I sometimes try my hand at creating one myself. I've shared some of those attempts with my readers here on my blog.  The most popular one by far has been my laundry room printable, "This home has endless love and laundry", which has now been pinned  20,000+ times on Pinterest!  It's also available in a bunch more colors over on my Free Printable Artwork page!
So, if you're looking to add a pop of fun or whimsy to a wall, or something for a seasonal display, be sure to search for a free printable.  You may just find what you're looking for at no cost to you!
Until next time,
(P.S. If you missed yesterday's idea, you can find some tips on using scrapbook paper for easy, affordable diy wall art. Throughout October, I'll be posting lots more ideas in this DIY Wall Art series over here!)