This post was most recently updated on September 22nd, 2019
Happy Thanksgiving to my Canadian readers!
Today is Thanksgiving Day here in Canada!  That means that Fall decorating is coming to an end around here.  I know – say it ain't so!
Canadian Thanksgiving happens much earlier in the Fall than our American friends' celebration. Once Thanksgiving Day passes here, the next big seasonal decorating holiday besides Halloween is Christmas.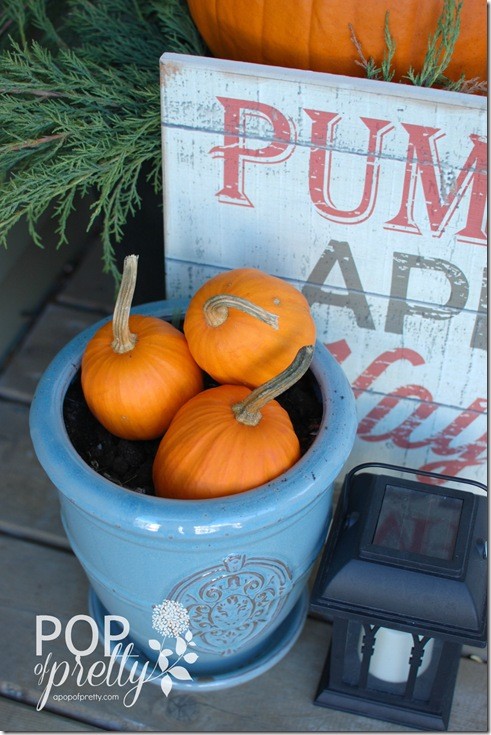 Over the next couple of weeks, the Fall pumpkins on front porches will get carved into jack-o-lanterns; and, once October 31st comes and goes, it's usually the last you'll see of pumpkins and foliage around here.  Like everybody else, I'll be moving on to Halloween decor soon, so I thought I'd take one final look at Fall decorating since it's my favorite time of the year (well, besides Christmas, of course!)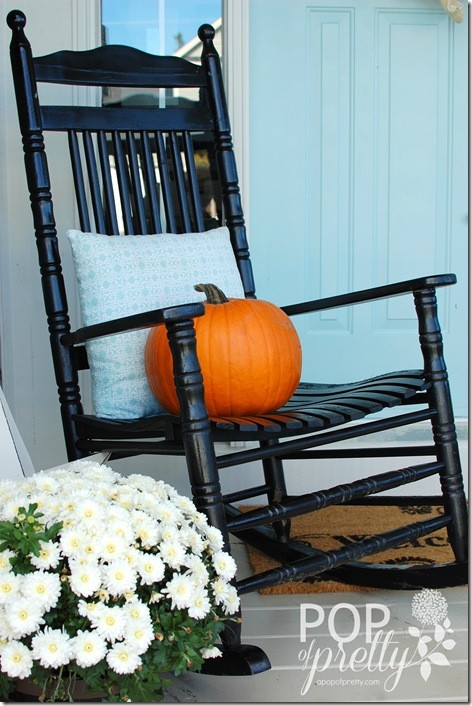 After following a lot of US-based decor blogs (see my blogroll), it seems to me that Fall decorating hangs on there until American Thanksgiving. But here in Canada, November is one of those 'in between' months when you don't see much seasonal home decor.  It's actually nice to have a break from it, until Christmas explodes on to the scene in late November / early December!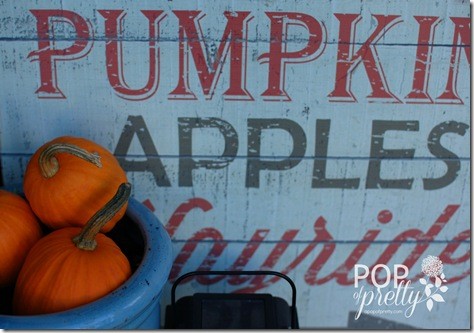 If you didn't catch my diy Fall wreath post, you'll find it by clicking on the photo below.
And, my Fall mantel with giant peel-and-stick posters of my kiddies, can be found by clicking here: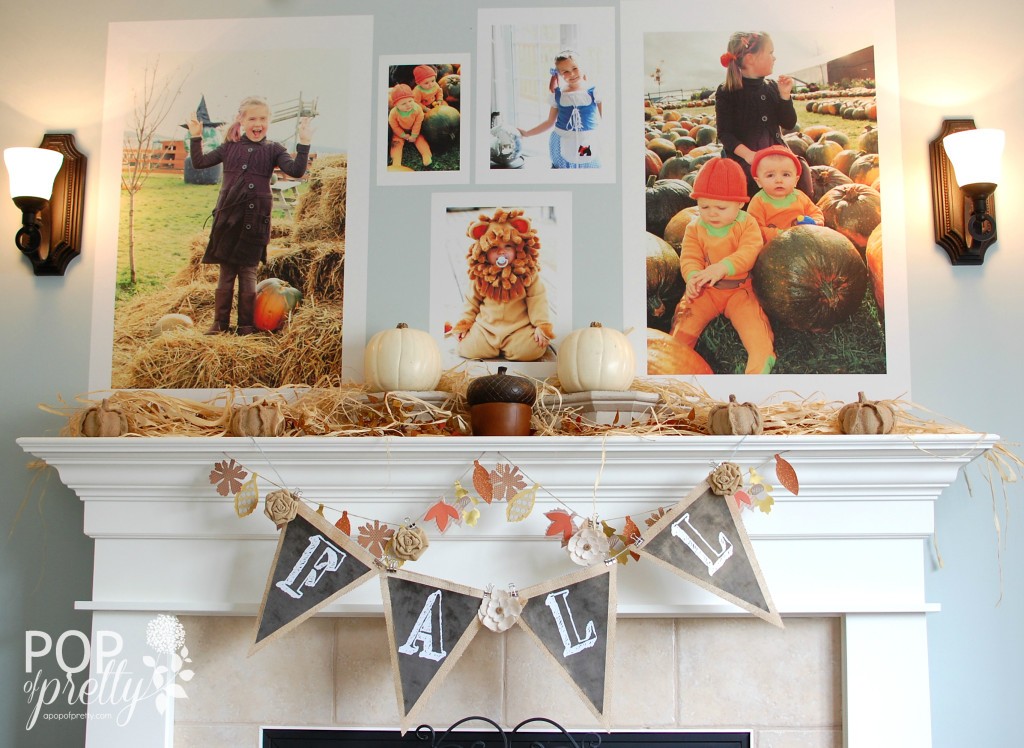 Tomorrow, it's on to spooky town!
Happy Sunday,
Kerri