This post was most recently updated on January 1st, 2020
One of the fun things about having a diy decorating blog is that it holds you to task on projects that might otherwise get half-finished (or not done at all). Rhoda, at Southern Hospitality holds a link-up every year at this time to look back at bloggers' favorite DIY decorating projects of the year. I thought I'd join in and take a look back at some of the ones I managed to accomplish amid the daily circus that is 3 kids and a dog!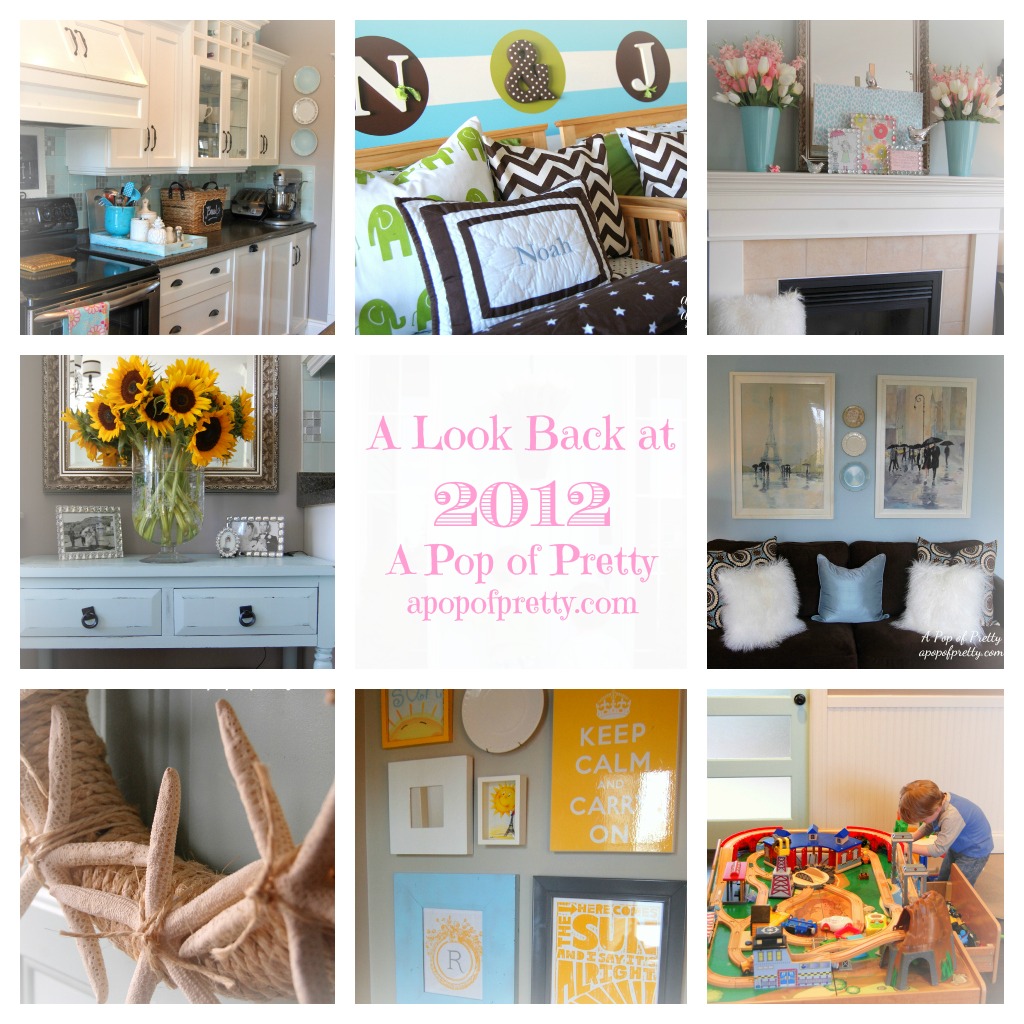 Winter…
This DIY wall art with the inspirational quote, "Love Conquers All", was one of my most visited posts in 2012, which came as a surprise because it was an unplanned, spur-of-the-moment project.  The interest in this decorating project was one of the reasons I later  decided to do a whole series on DIY Wall Art in October 2012.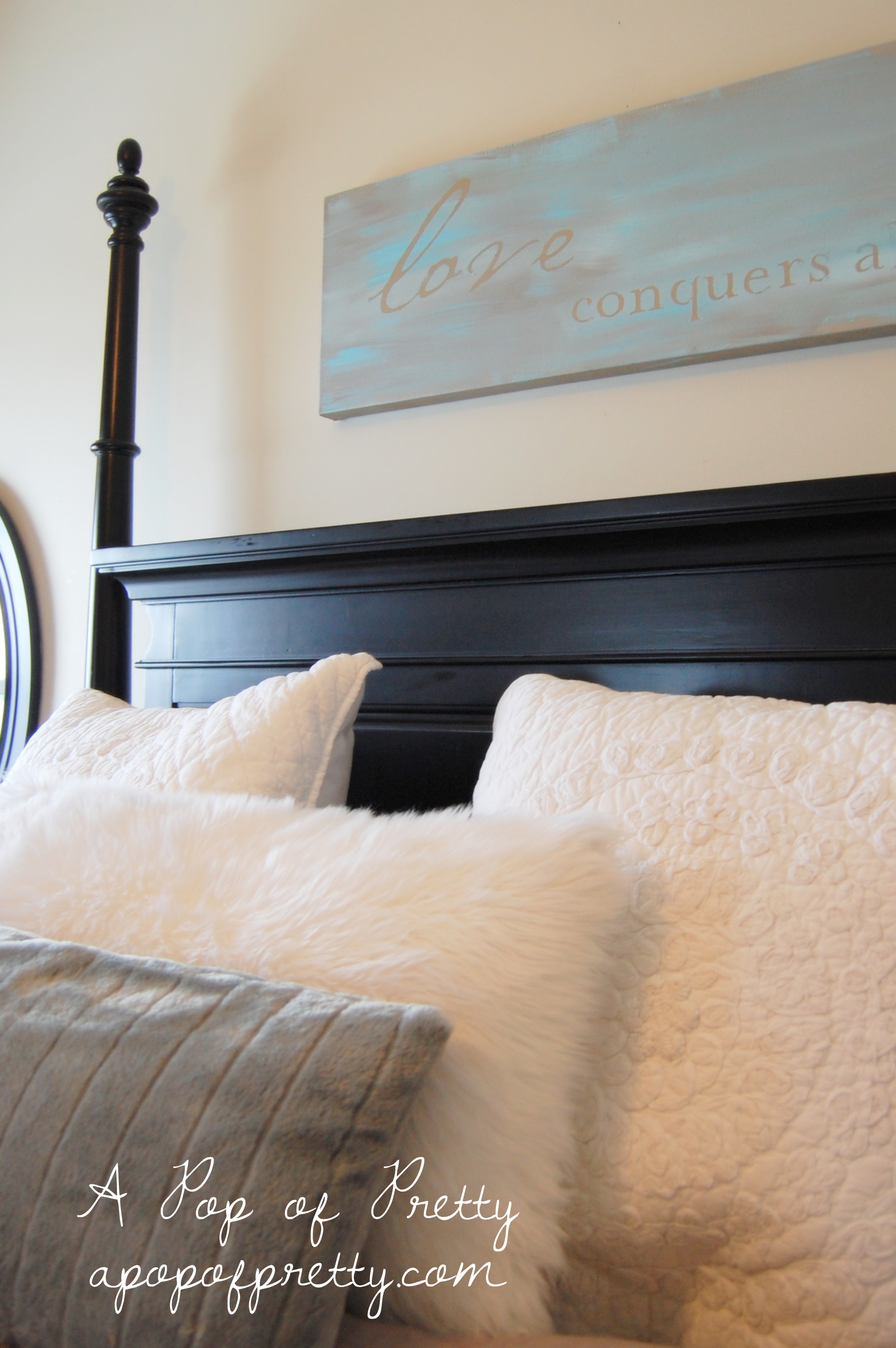 See: DIY Wall Art: "Love Conquers All" Painted Canvas
Much to our kids' delight, I also finished decorating our renovated basement. I was thrilled when this DIY decorating projects was later featured at Apartment Therapy (Family), as well as on RemodelAholic and Home Stories A 2 Z .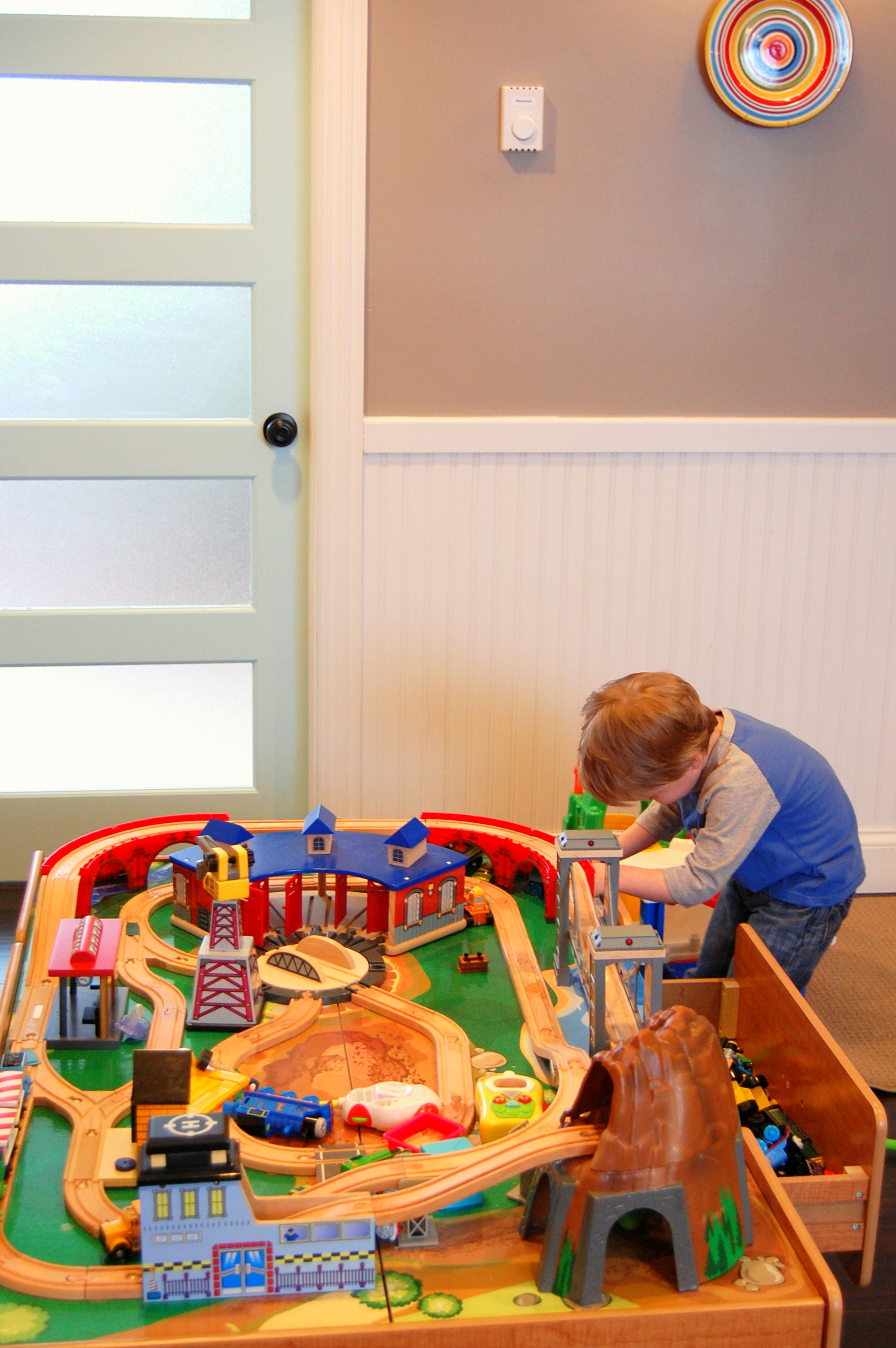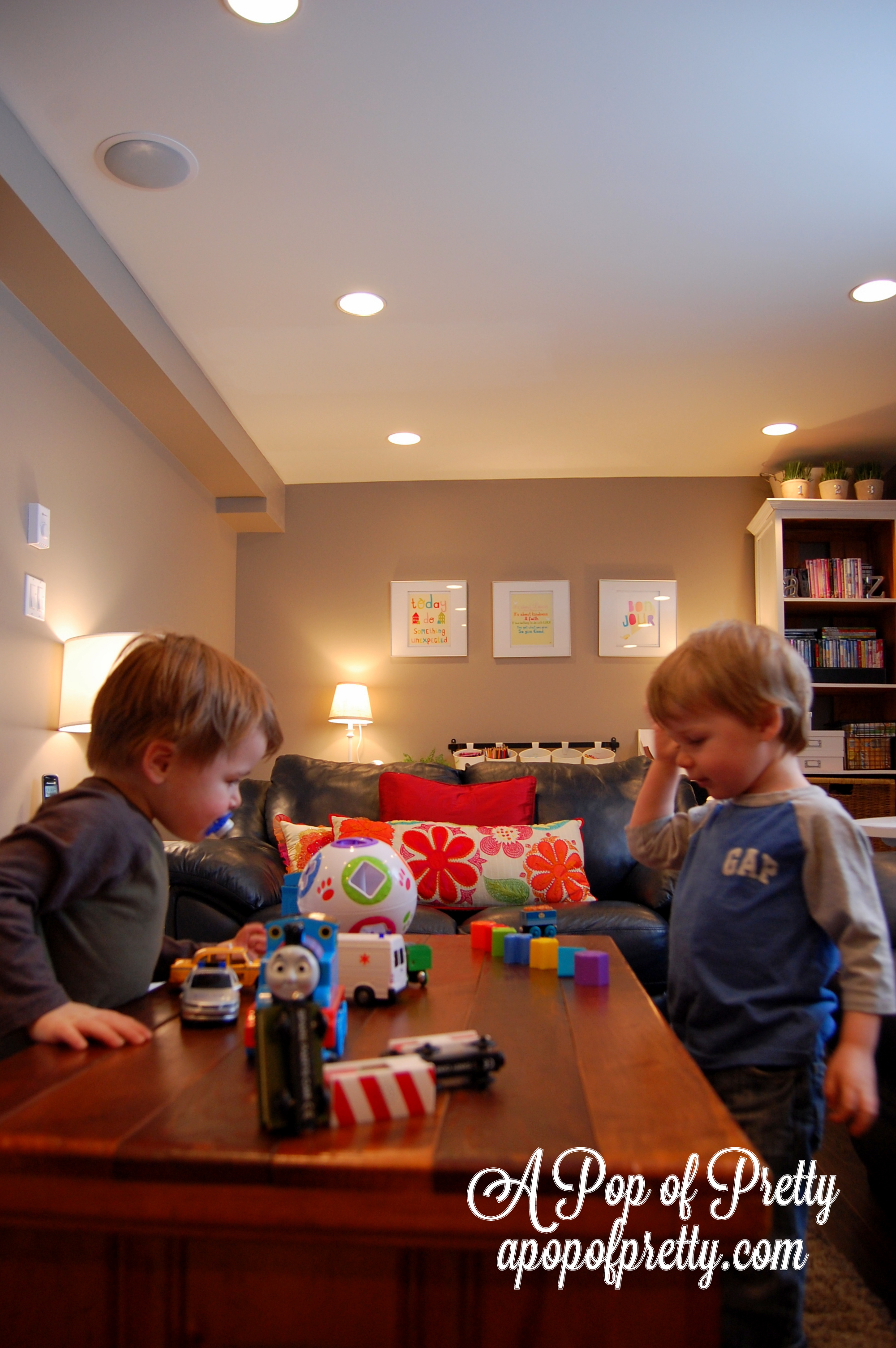 For more, see:
With my dad's help (thanks dad!), we also re-painted our entire main floor in a new color scheme of blue, gray/grey, and cream – using Benjamin Moore Woodlwan Blue, Navajo White, Silver Fox and Revere Pewter. It provided great entertainment for our 2-year old boys!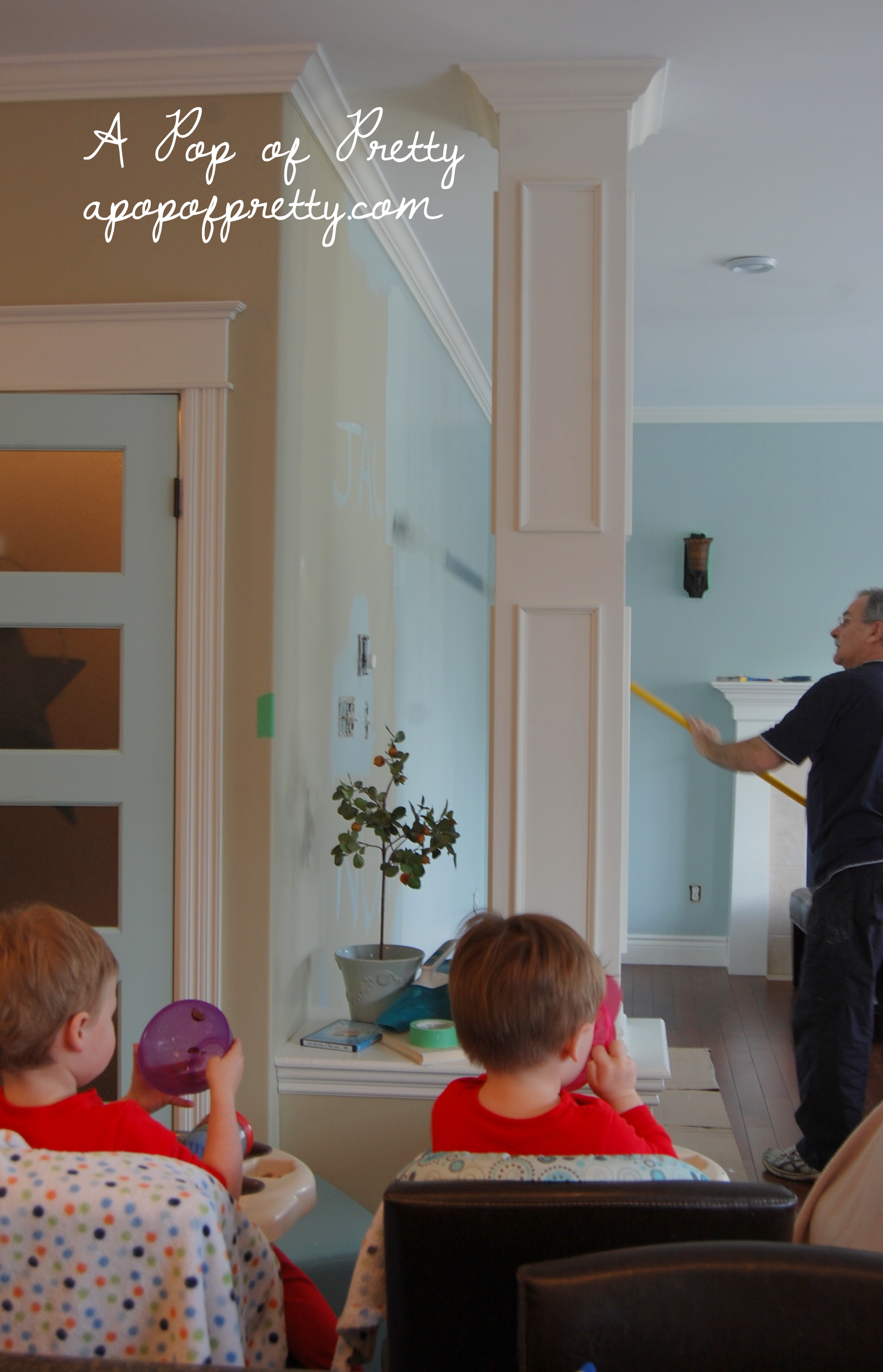 I was really happy with how it all turned out, and showed the results in a couple of posts about the living room and the kitchen.
This was the Living Room "BEFORE"…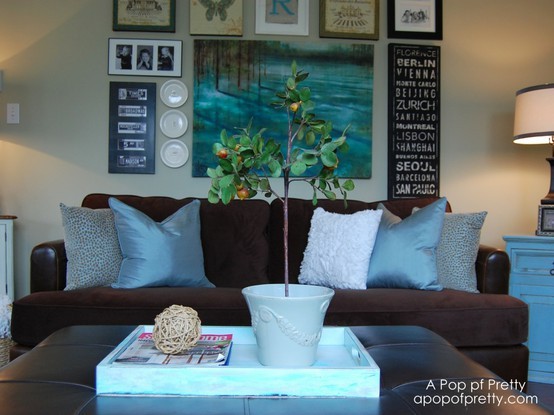 and "AFTER"…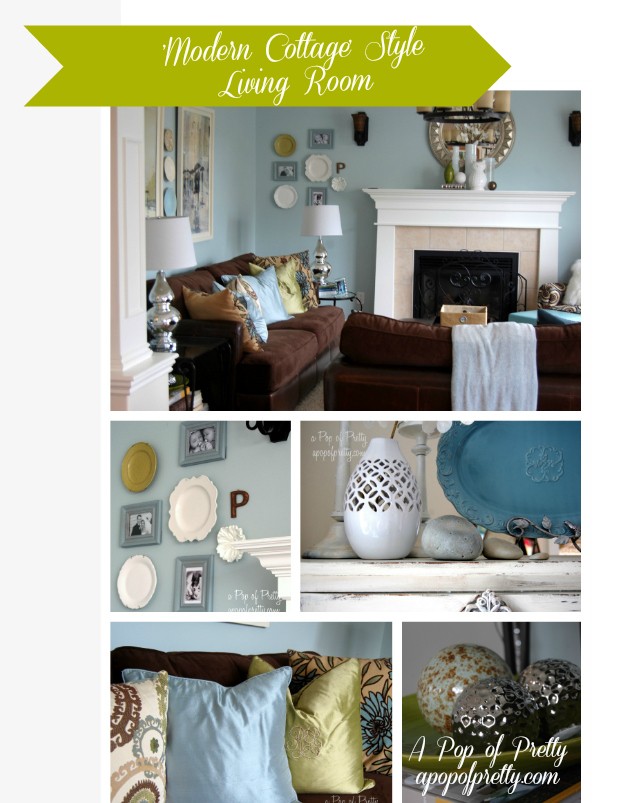 And, here's how the kitchen now looks in a shade of grey / gray (Benjamin Moore Silver Fox)…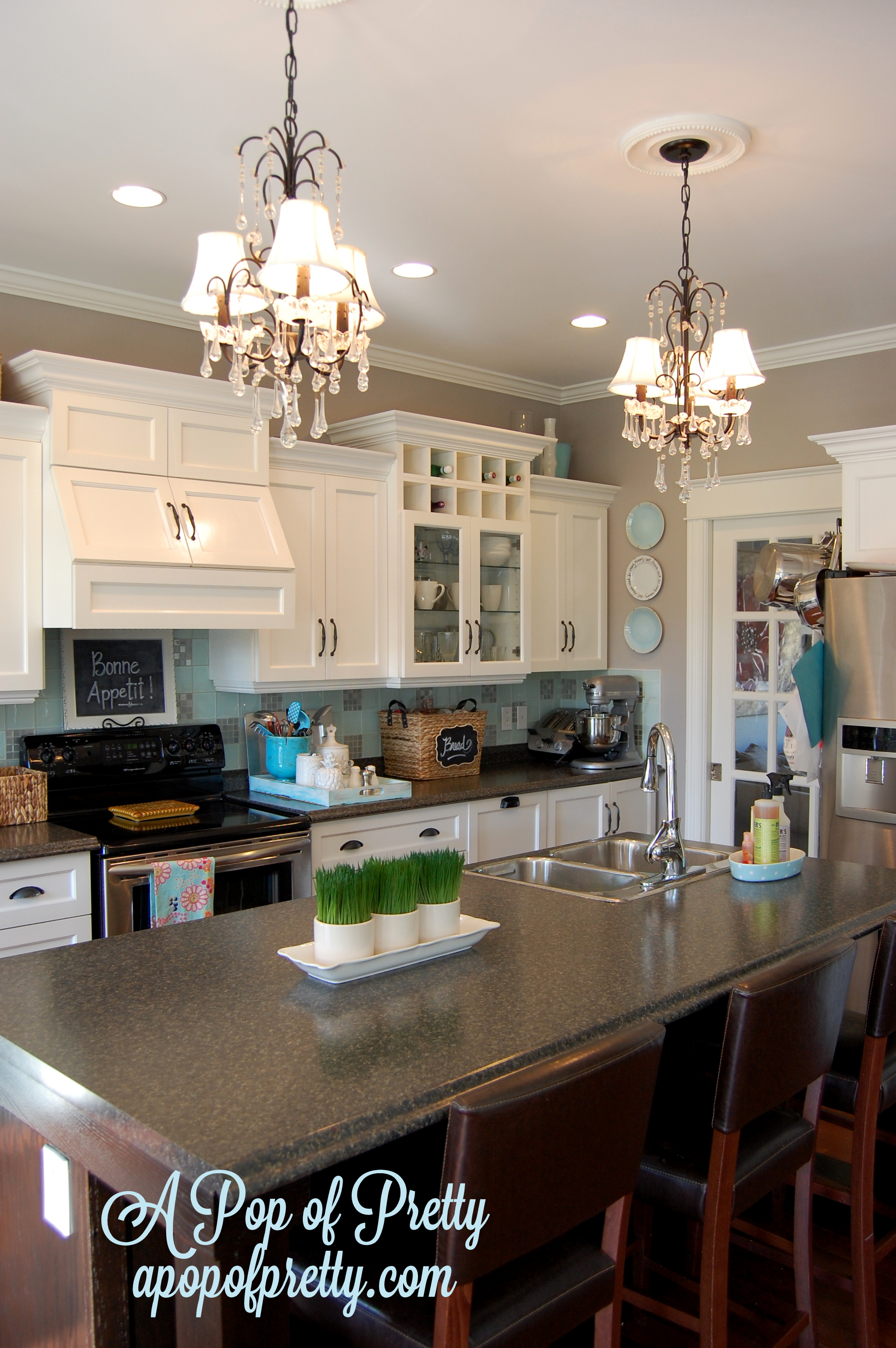 For more, see:
I also had fun with some seasonal DIY decorating projects last winter for both Valentine's Day and St. Patrick's Day.   I made a new Valentine's Day wreath from tulle and burlap, and decorated the mantel in a whimsical style with pink and aqua. For St. Patrick's Day, I put together a shamrock wreath with some simple dollar store materials.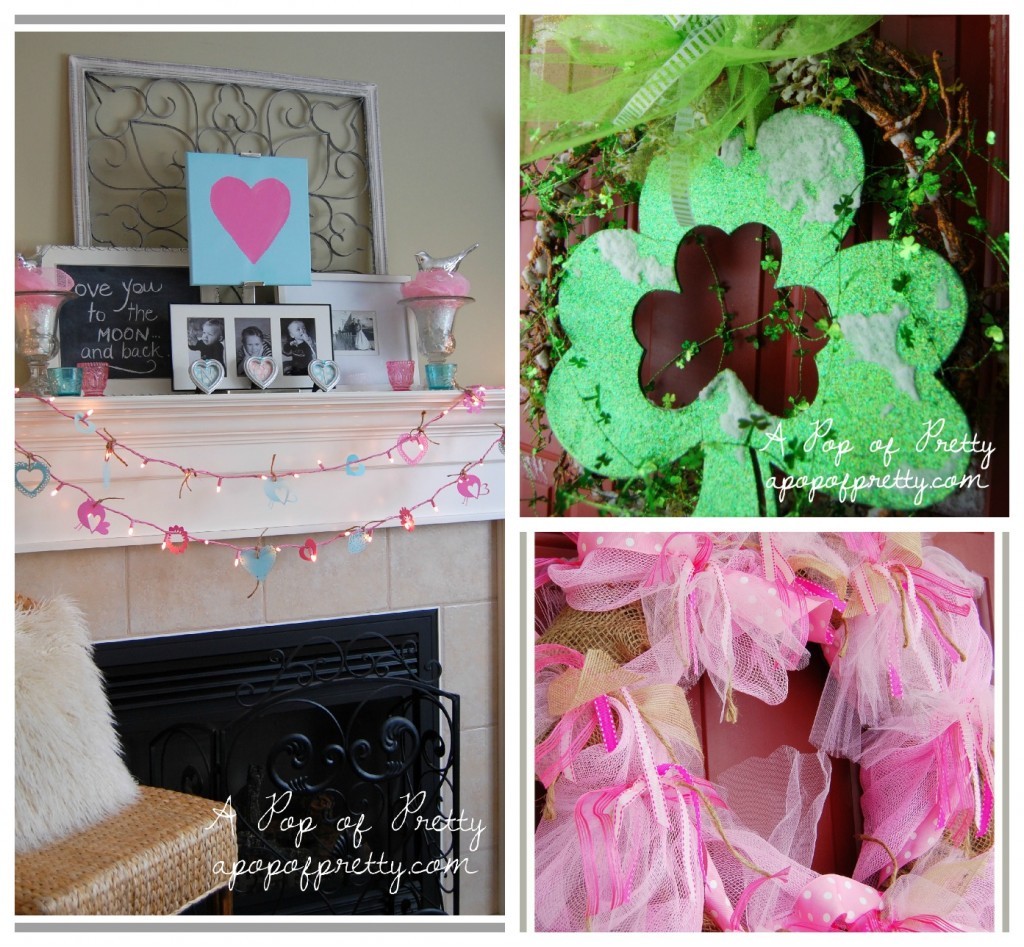 For more, see:
 Spring…
I was thrilled to be able to put the house back together again in time for Easter and Spring decorating.  I implemented two different mantel decorating ideas during the Easter period.  The first Spring mantel was inspired by the song "Singing in the Rain" which my daughter sang for a local music festival.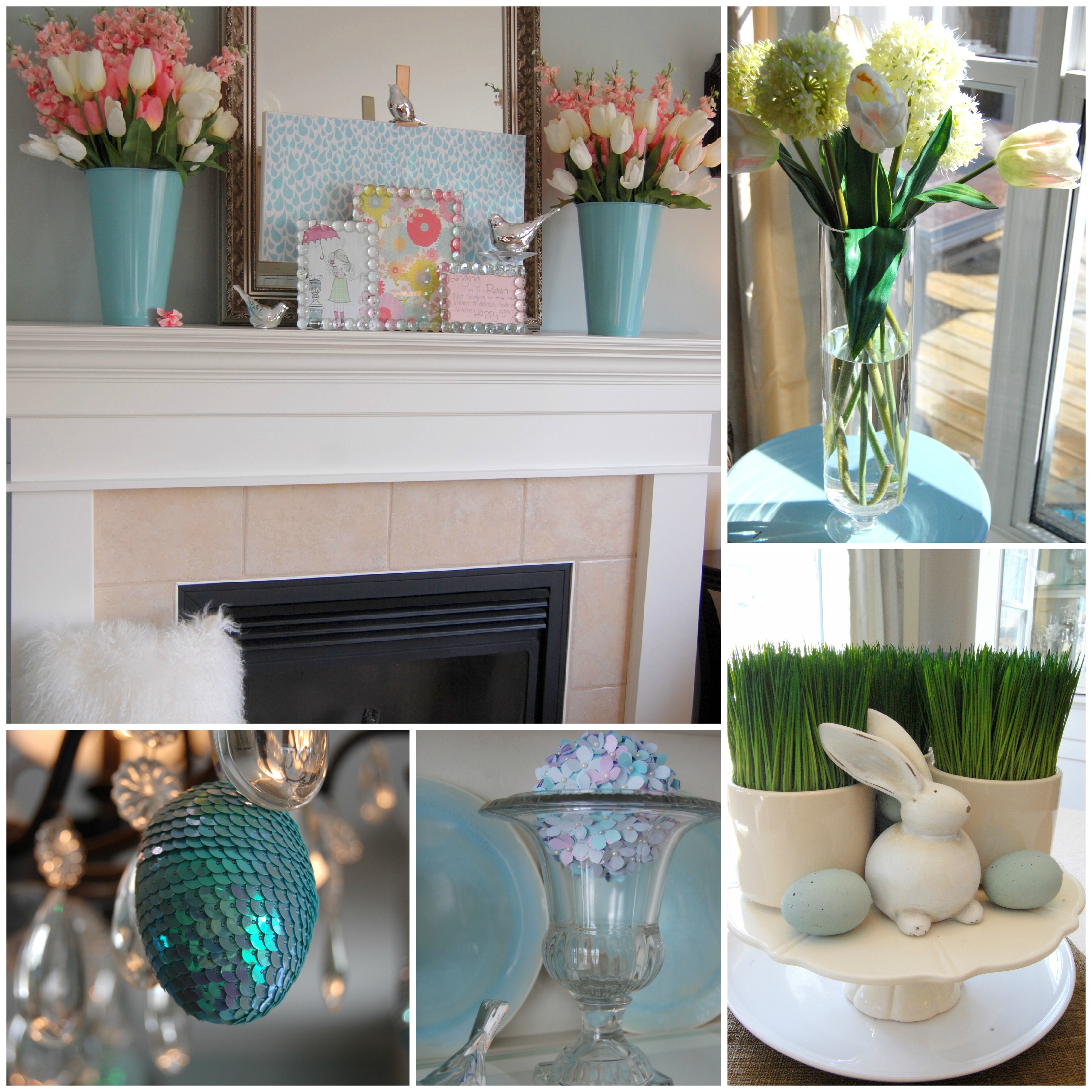 A few weeks later, I decided to simplify things and decorate a simple Easter mantel in a more muted color scheme.  I also made a DIY Easter wreath for my front door using, of all things, a pool noodle, drop cloth and torn dish towels!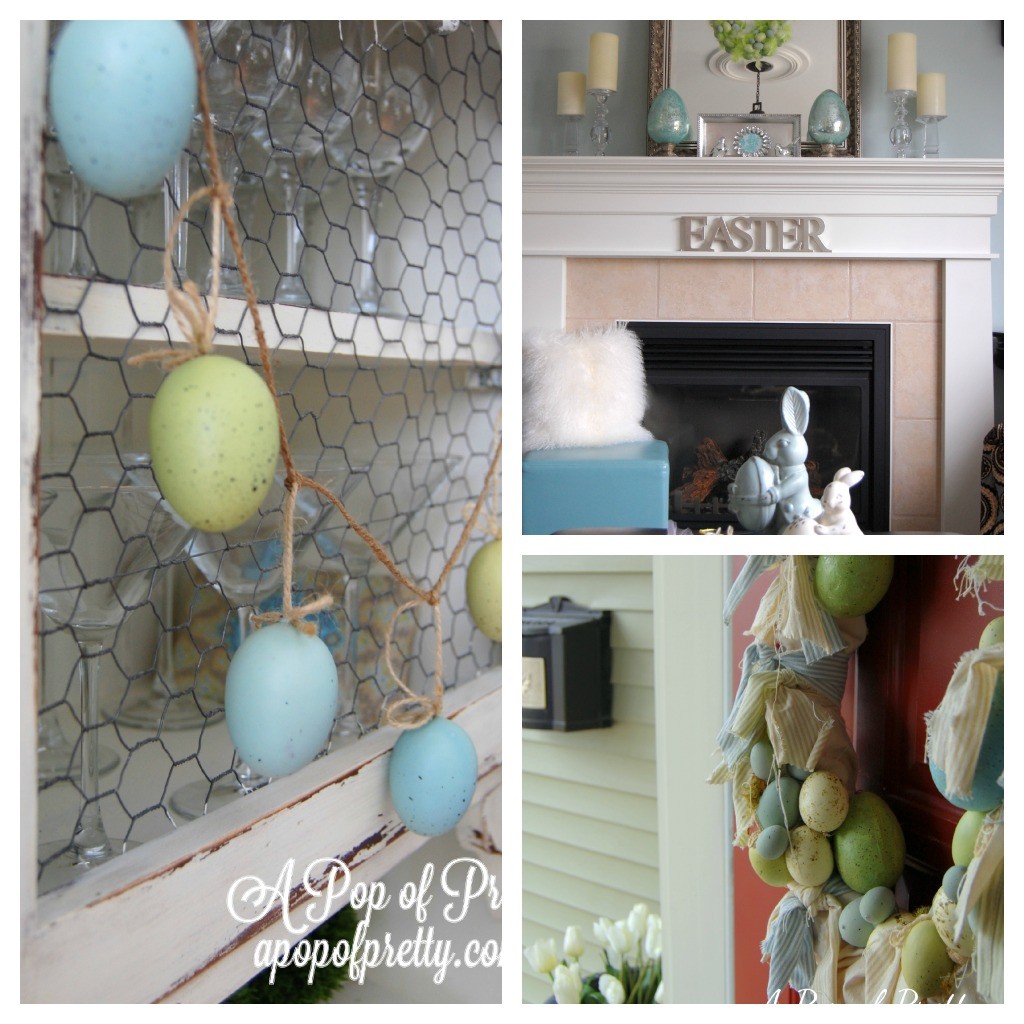 For more, see:
 After all the tear-up during the winter, I was happy to tackle just a couple of easy, low-key DIY decorating projects in the spring months!  I made a sign for my newly painted laundry room (which was painted in Benjamin Moore Revere Pewter).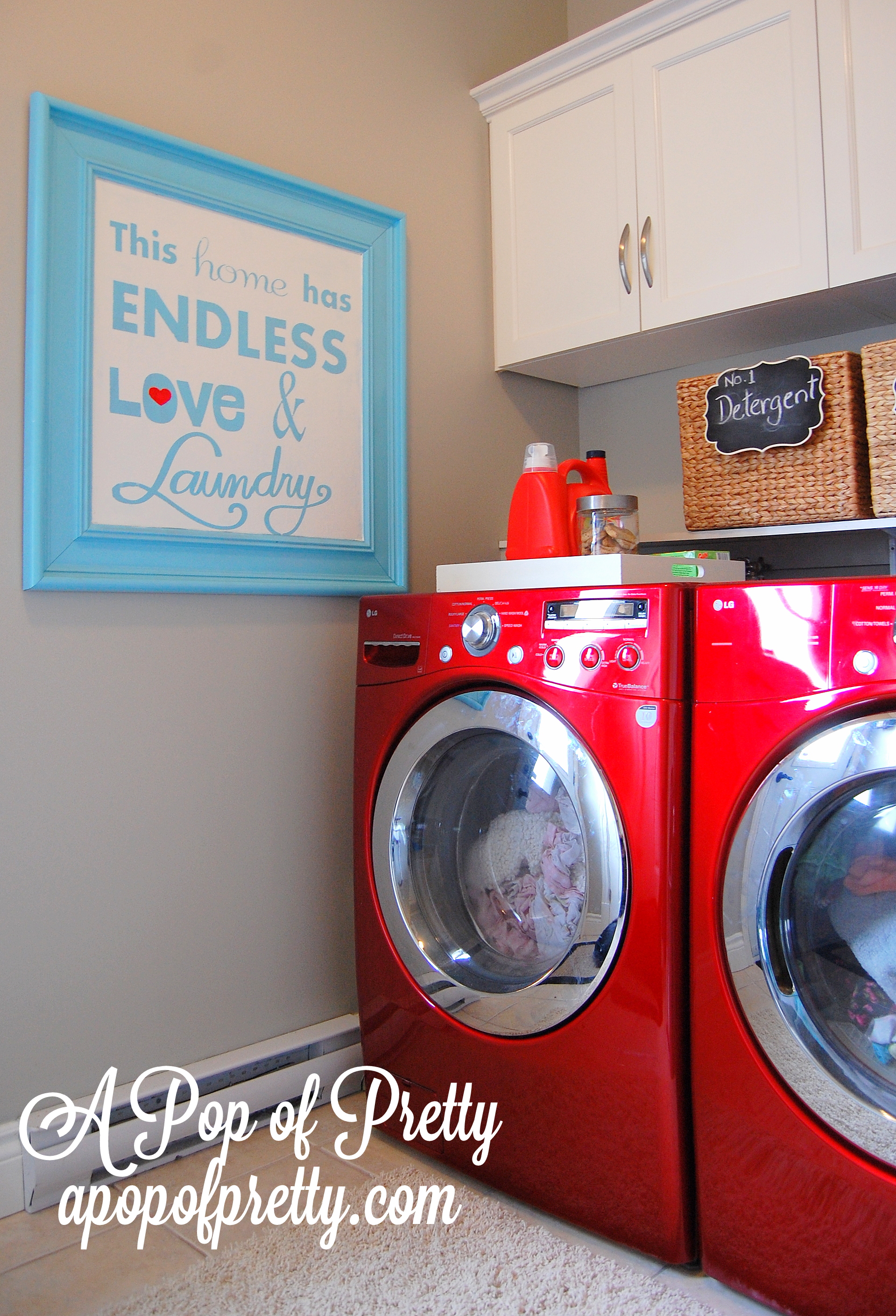 I thought that the words I came up with for my sign were kinda cute: "This home has endless love and laundry".  So I decided to share a free printable with you so that you could have your very own laundry room sign.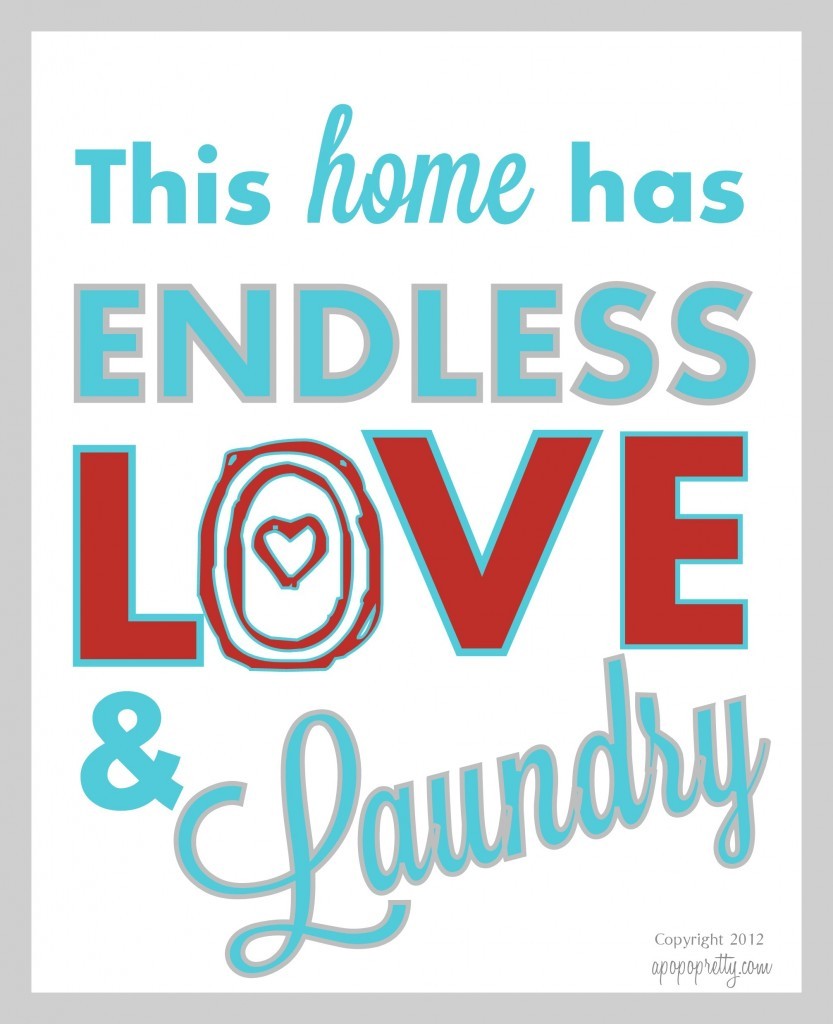 For more, see:
And, I also …
…painted a console table…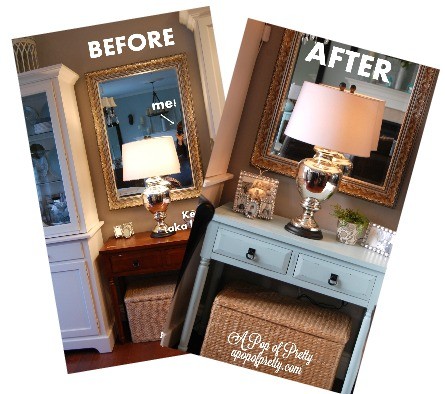 …and spray-painted some artwork frames from brown to cream…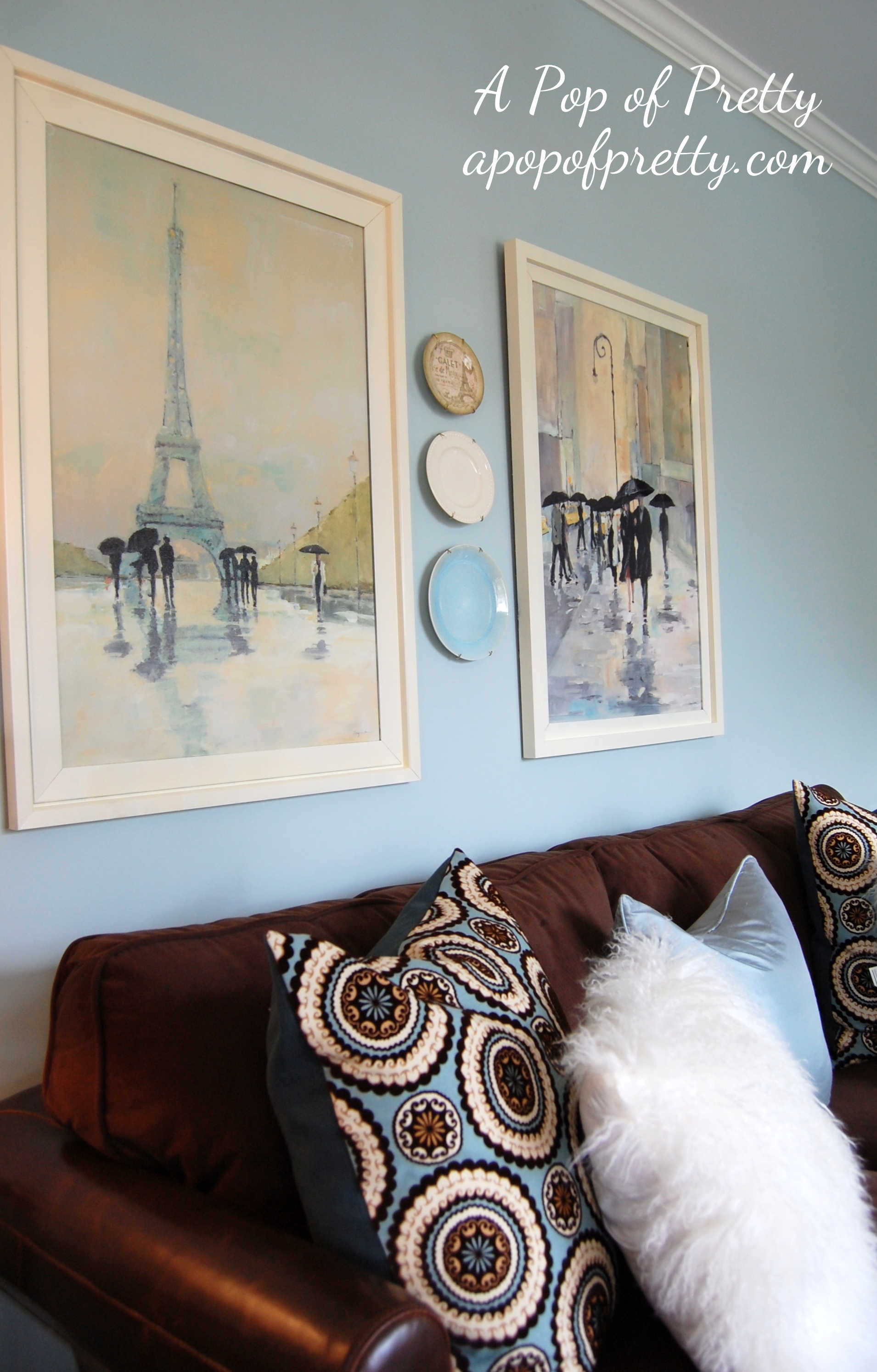 For more, see:
Summer…
When summer arrived, I was craving a little sunshine! I created a Sunshine-Inspired Gallery Wall for our newly painted front porch (Benjamin Moore Revere Pewter).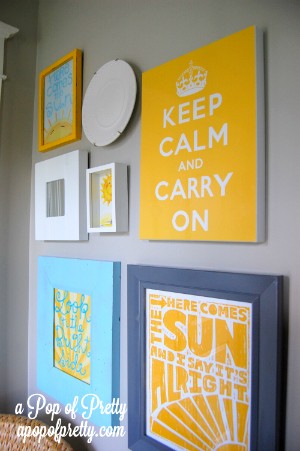 I also changed the color of our front door from red to light aqua (Martha Stewart's Artesian Well), and changed my door decor more than a few times (lol) – including a DIY starfish wreath.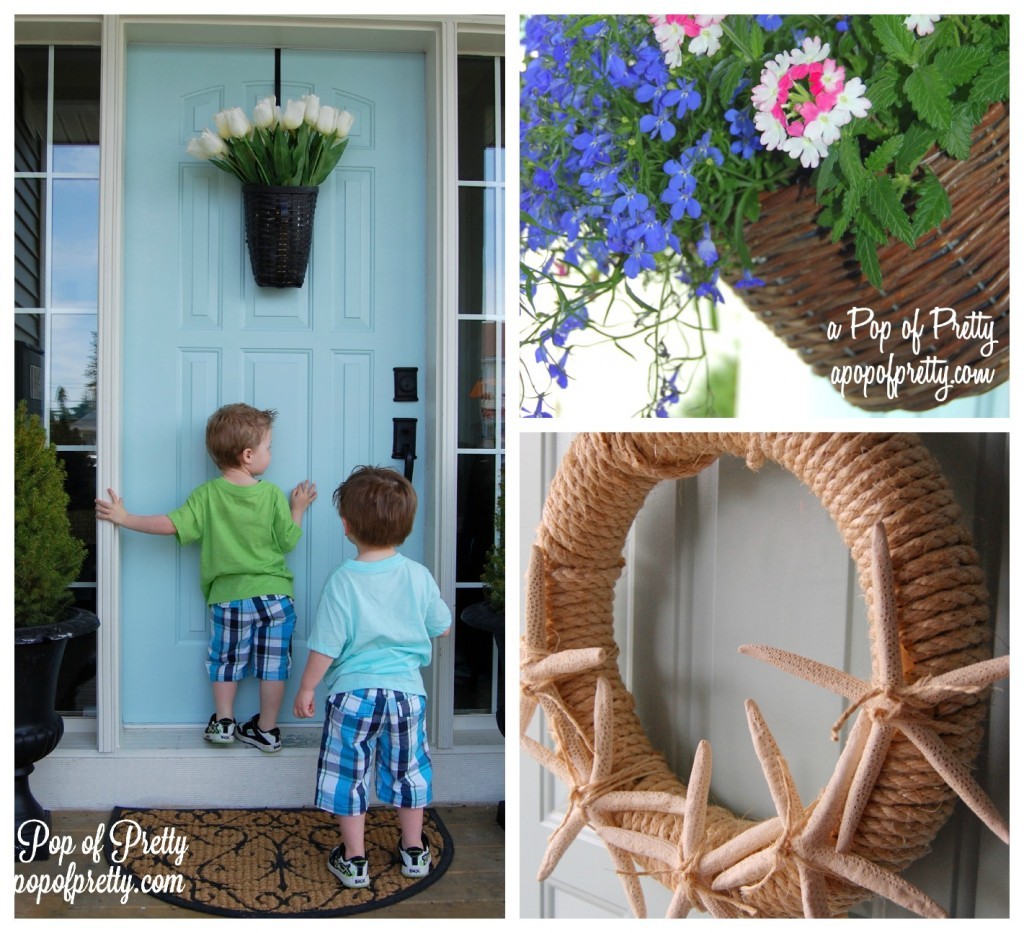 For more, see:
In June, I also went to my first ever decorating / blogging conference in Atlanta, where I learned a tonne, and got to hang with a couple hundred other home decor bloggers! (For more see: Haven 2012: Group Therapy for the Decorating-Addicted and Life's an Adventure! (Attending Haven 2012!)
Fall…
I started Fall with a big bunch of bright and happy sunflowers.  In September, my 3 little sweeties went off to school – including the very first day of pre-school for my 'baby' boys (boohoo!)
In true me-fashion, I also changed my Fall door decor a few times!  I decorated a simple Fall mantel using mostly neutral colors, rather than using deep saturated Fall colors like the year before.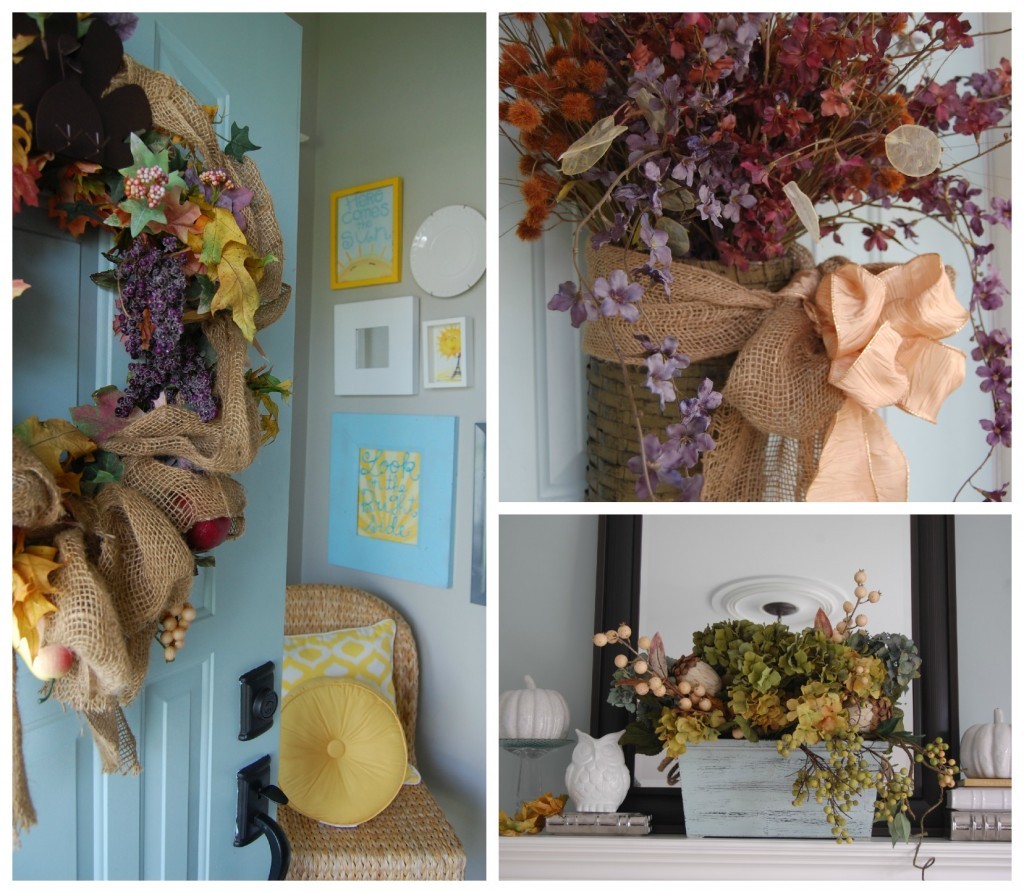 For more, see:
My biggest DIY decorating project for the Fall was re-decorating our twin boys' bedroom from a nursery to a toddler room. This was a super-fun project! I painted horizontal wall stripes (for the first time!), and added some fun new fabrics to their elephant bedding.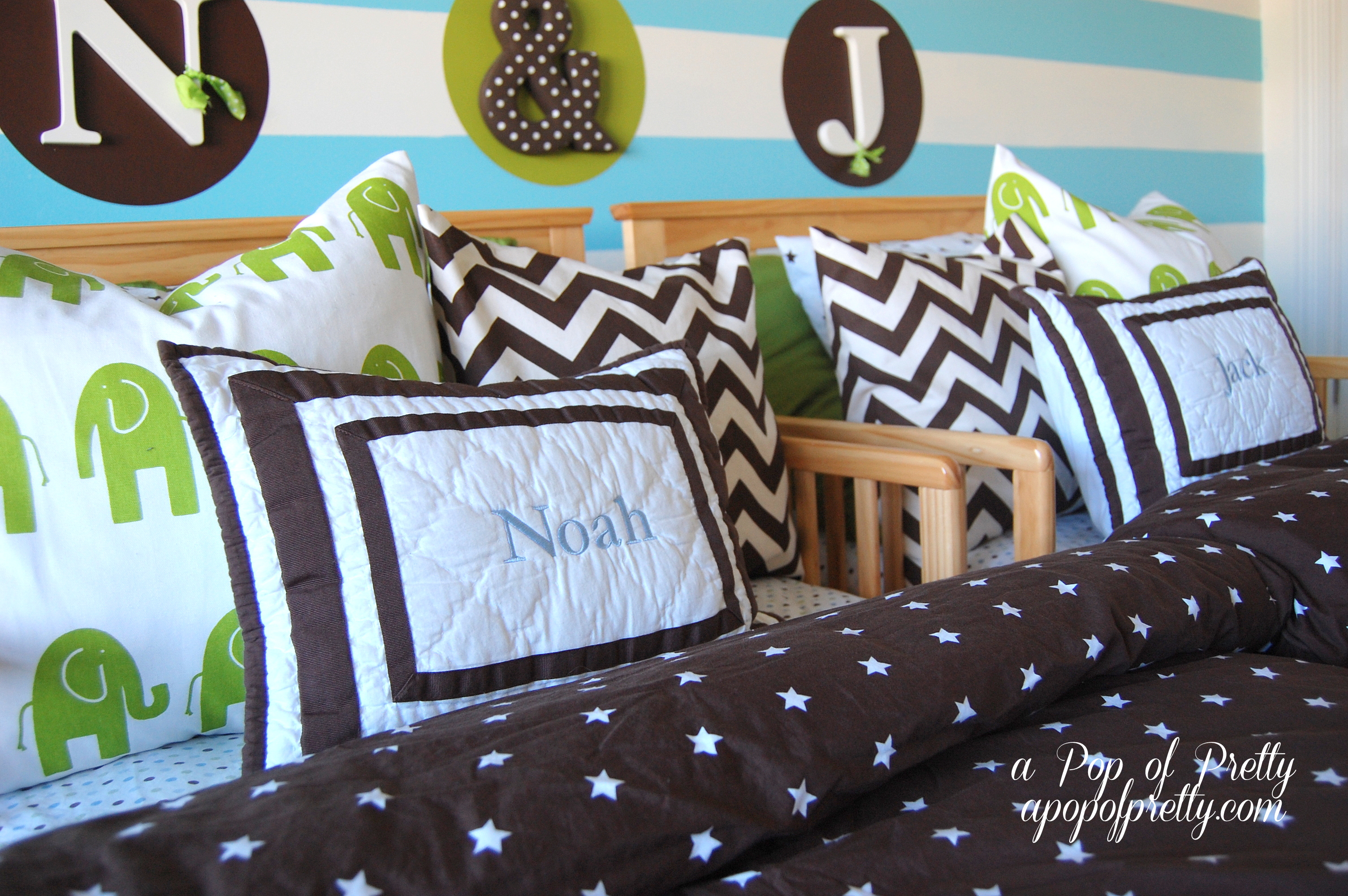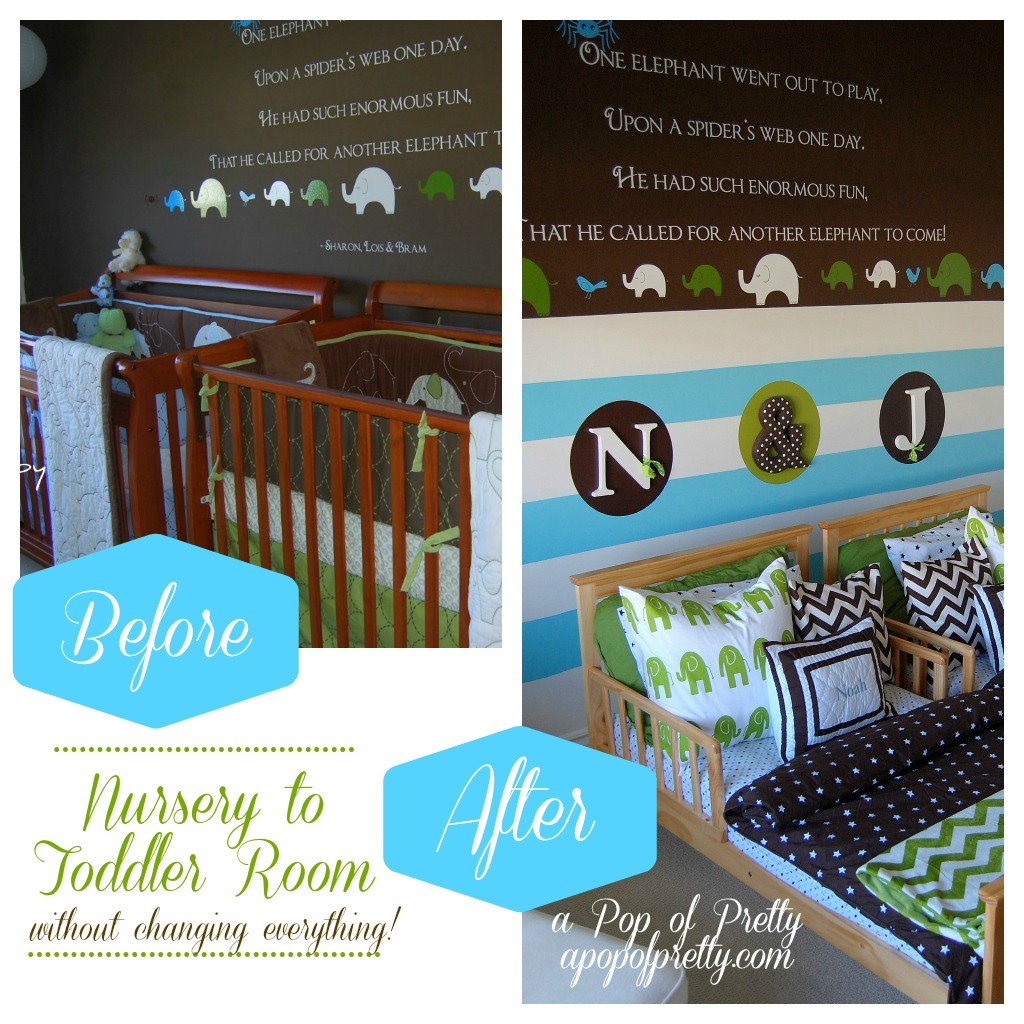 For more, see:
Room Makeover: Twin Boy Nursery to Toddler Room (without changing everything!)
A little later in the Fall, I decorated the front porch for Halloween using giant, glittery "BOO" letters on the front door, and created a kid-friendly (gore-free) Halloween mantel.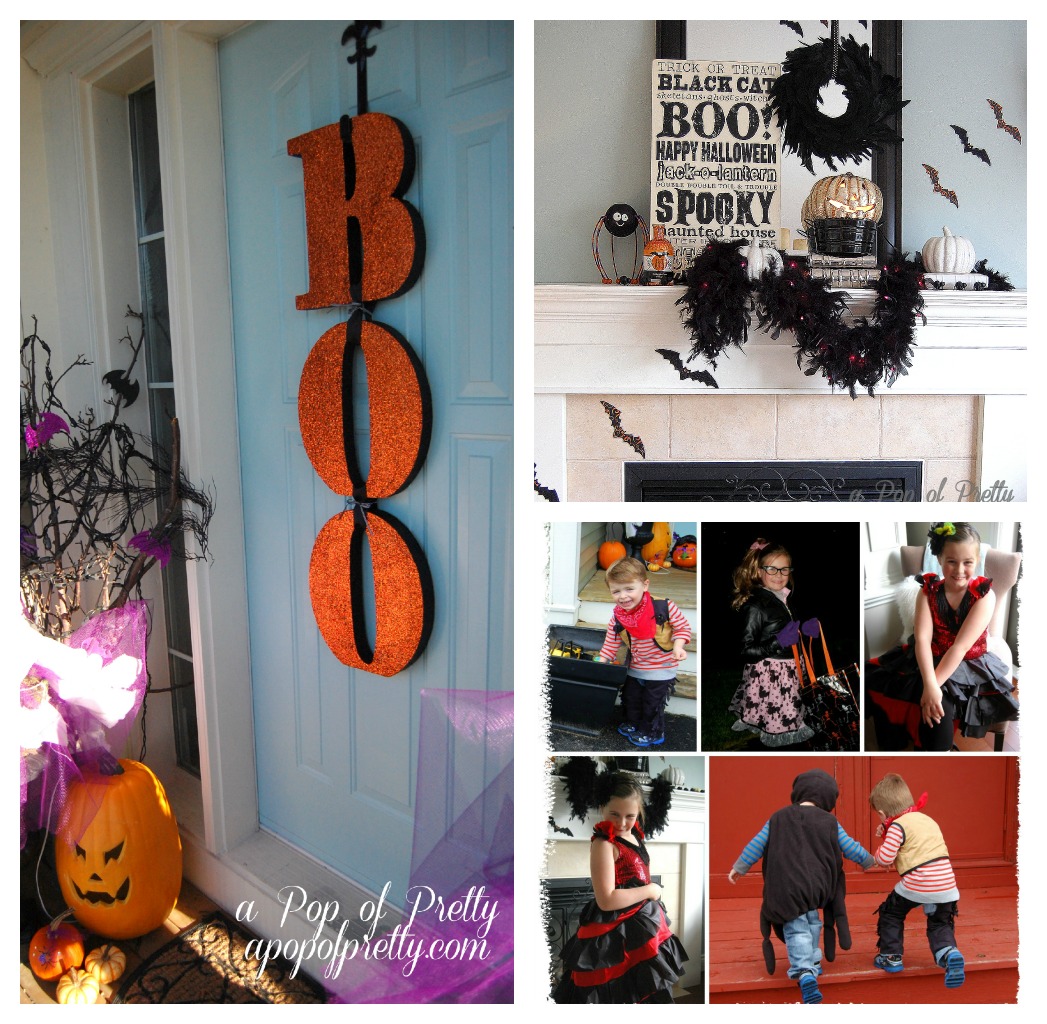 For more, see:
Next up was Christmas!  In keeping with my more pared-down approach to seasonal decorating in 2012, I decorated a simple Christmas mantel with branches and bulbs, and a neutral Christmas tree for the first time.
See: Simple Christmas Mantel Decor (Branches & Bulbs)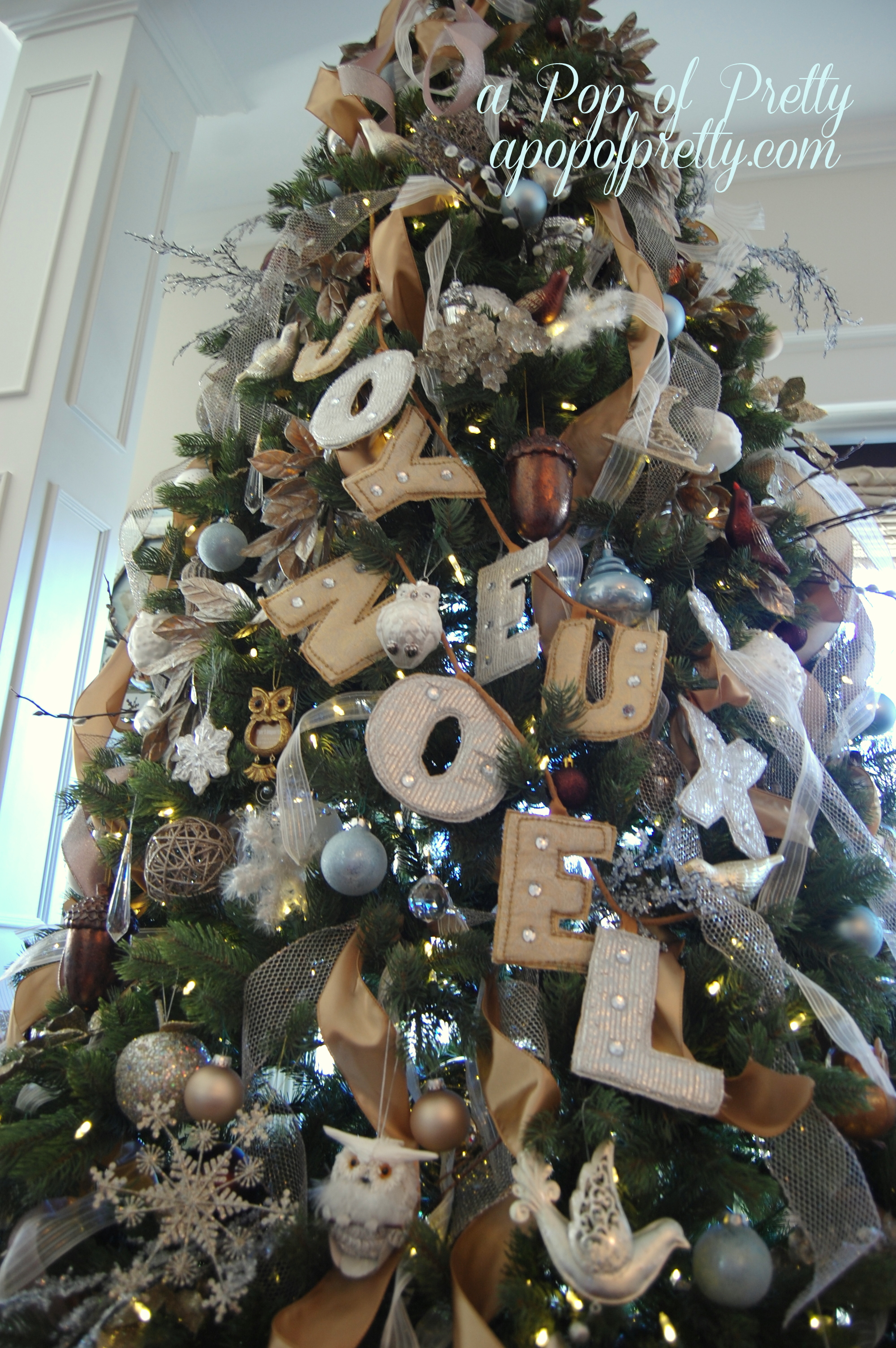 For more, see:
You can check out all my Christmas decorating by visiting my Holiday Home Tour post.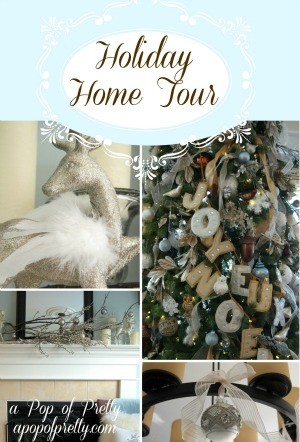 And, that's my diy decorating projects for 2012 in a nutshell!
Oh, and mixed in there for good measure was a whole lotta Thomas the Train, dance and music recitals, juice box disasters, homework, and chicken nuggets.
Thank you so much for coming by in 2012!  I appreciate each and every one of your visits. I hope you'll join me again in 2013 as I continue with sharing my diy decorating adventures, while facing new challenges and opportunities here at home.
Sweet wishes for 2013,
I'm linking up to Southern Hospitality!
P.S. You might also like: